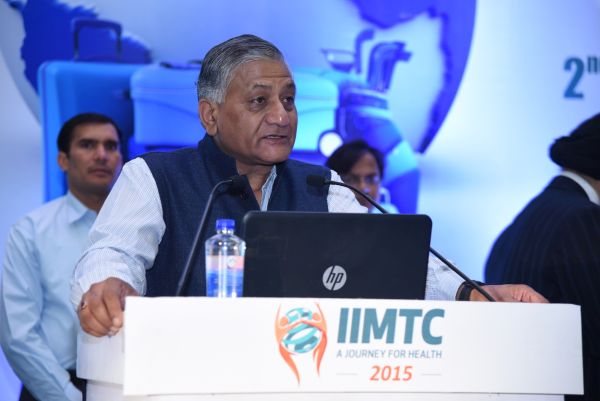 The second edition of International India Medical Tourism Congress, more often referred to as IIMTC, went underway from 20 November to 21 November 2015 in the Indian capital city of New Delhi. One its kind medical tourism and global healthcare conference in India, IIMTC is a converging point for the medical tourism industry stakeholders, policy makers and several government as well as nongovernmental organizations to strategize and network, which can take the medical industry to a new level. Attended by delegates and speakers from USA, Russia and CIS, Germany, Malaysia, Singapore, Middle East, SAARC and several African countries, the conference was a roaring success.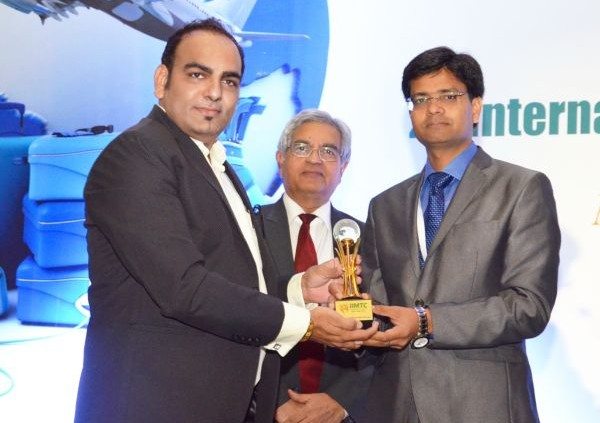 The second edition of IIMTC initiated with customary lamp lighting ceremony in presence of the chief guest, Dr. V.K. Singh, the Hon'ble Minister of External Affairs, Government of India.Other delegates at the ceremony included Dr. Kassim Issak Osman, Hon'ble Minister of Health, Republic of Djibouti, and the Health Minister, secretary and advisors from the Government of Swaziland.
Chairman Dr. H.N. Garg's welcome remarks set the agenda for the conference. Dr.  Garg conveyed the aims and objectives of the conference by opining, "This year we added several networking meetings and we invited hosted buyers on top of great agenda. This insured that the Congress is not just a great networking opportunity, but it will also help generate business and relationship among other medical tourism stakeholders."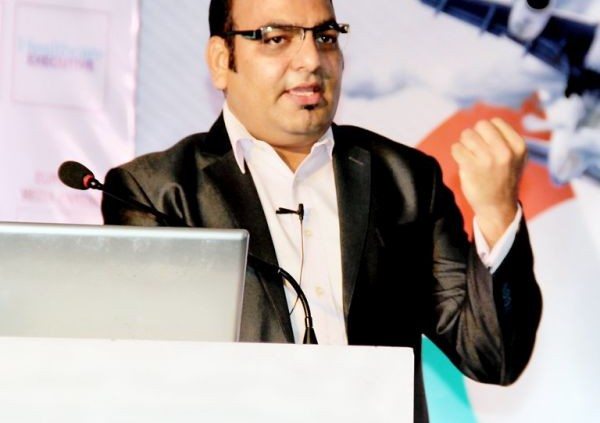 Dr. Prem Jagyasi – an award winning speaker and renowned medical tourism expert delivered the keynote.Presenting key insights to the industry, Dr. Prem said, "India's medical tourism potential cannot be undermined. A collective effort on part of the government agencies, nonprofit associations and stakeholders – including private hospitals, medical centers, and travel and tourism organizations in conjunction with instant implementation of strategic steps can usher a new era in medical tourism for India. Precedents set by sought after medical tourism destinations, such as Thailand, Jordan, turkey, Singapore and Malaysia, who invested in developing a formal structure to promote and support Medical Tourism are there for us to emulate. It is time for us to act and deliver the push that this industry needs for growth."
Dr. Kassim Issak Osman focused on the importance of bilateral relationship in the field of healthcare. He said t"hat the time has come to change the model of Indian medical tourism to bring the patient from targeted country. Indian healthcare industry should think to set up medical centers in those countries in PPP model."
The mega event also hosted a panel discussion moderated by Dr. Prem. Members in the discussion were Laila Al Jasmi (Dubai), Syed Iqbal (Oman), Dr.Uma Nambiar (Djibouti), Mathias Nahmanovici (Germany) and Adedayo (Nigeria). The discussion centered around issues such as driving growth and expansion in the medical travel market, the role of policy makers in development of medical travel and tourism, and how they can assist the industry to push to the next wave of growth.
The panel discussion also delved into how new investment in emerging medical tourism markets can duplicate the quality of doctors, nurses and services that are exclusive to coveted medical tourism destinations. One of the myriads of inferences drawn from the panel discussion was to deliver incentives the medical travel stakeholders including facilitators and hospitality and healthcare providers so that they can collectively enhance the patient services and operational efficiencies.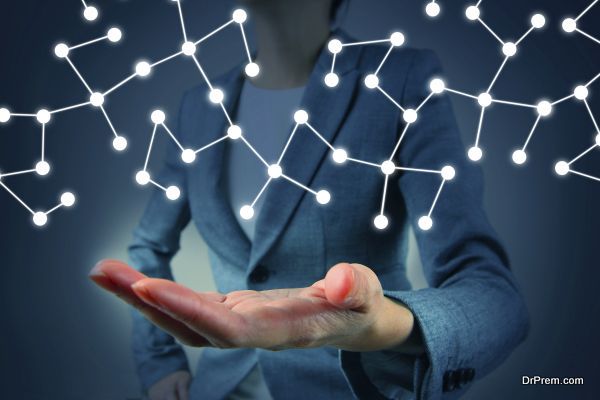 IIMTC also included a hosted buyers programme during the event, which saw participants from 40 countries. The purpose of the IIMTC Hosted Buyer Program was to give quality meeting industry buyers the opportunity to do business with suppliers from around the world in a fun and efficient environment. "We are looking forward in making very valuable connections that will result in opportunities for collaborations with other industry players."said Mr. Syed Iqbal Ahamd from Oman.
Dr. H N Garg Chariman of IIMTC said, "IIMTC provides a global platform for hospital groups, medical travel organizations and health services companies to increase their international presence and patient network, and gain market share in this growing industry." He further added "Our effort is to bring international market players of medical tourism and policy makers under one platform. It is thrilling to see the huge response from industry".
The capacity crowd at IIMTC 2015 included such well known industry figures as  : Torskyj Igor, Ukrain Medical Tourism Association, Dr. Achraf  Soukari, Morocco, Laila Aljassami, Dubai, Sherene Azura Azli, MHTC Malaysia, Dr. Uma Nambiar, Djibouti.
The 2015 agenda answered these questions: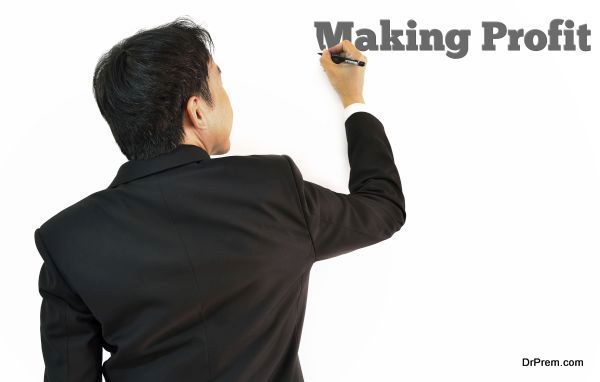 The business of medical travel – how can you improve profitability for your organisation?
Becoming a premier medical travel destination – is INDIA making the cut?
Will new insurance and compensation models revolutionize the way every hospital in medical travel operates?
Is the Integrated Wellness Services industry taking over traditional medical tourism?
What are the opportunities and risks involved in medical travel – how do you come out on the winning end?
Medical travel – what are the special considerations and challenges?

IIMTC'S INTERNATIONAL EXCELLENCE AWARD IN HEALTH CARE.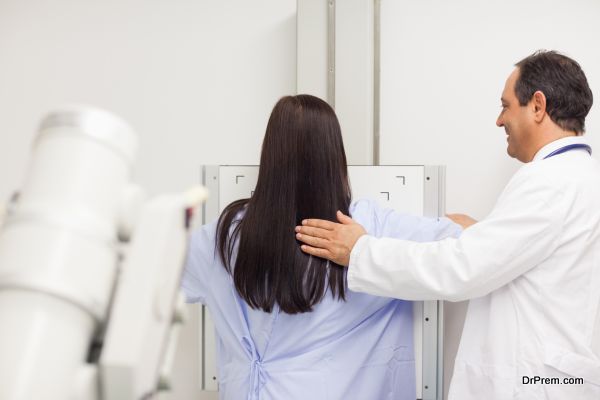 IIMTC celebrated excellence performance in Medical Tourism Industry. A galaxy of Healthcare Facilitators, Medical Tourism Companies, Doctors, Hospitals and government bodies were recognized at IIMTC 2015 at Pullman Hotel and Resort, New Delhi on November 21, 2015.
On this occasion, 8 medical tourism stakeholders under various categories received the awards.
"The main objective is to commemorate and appreciate the tremendous efforts made by Healthcare Facilitators, Medical Tourism Companies and Hospitals" said Dr. H.N.  Garg (Chairman – IIMTC)
"Medical Tourism facilitators and interpreters work for the benefits of patients day and night, but there is not very much recognition from healthcare industry. IIMTC recognizes their roles for the development of Indian medical tourism"said Dr.H.N. Garg.
Following is the list of winners from different categories who were awarded for the excellence in their respective fields on that occasion.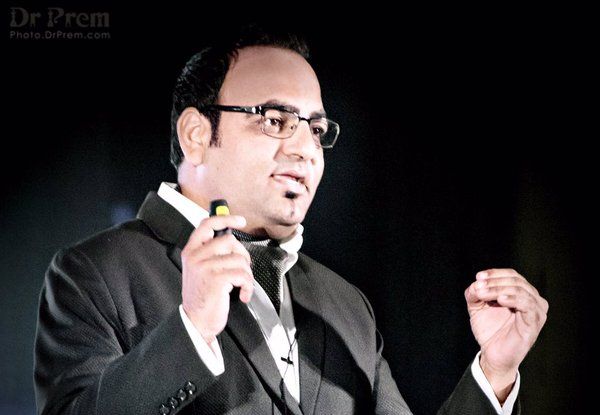 International Excellence Award of the year 2015 – Dr. Prem Jagyasi
Best Medical Tourism company of the year 2015 (International) – Wide vision International, Oman
Best Medical Tourism company of the year 2015 (National) – Global Treatment Services, Bangalore
Best Medical Facilitator of the year 2015 – Mr. Fayyaz Ahmad
Best Center for Excellence 2015 (Dental) – Apollo Dental White
Best Center for Excellence 2015 (IVF) – Prashanth IVF Hospital, Chennai
Best Center for Excellence 2015 (Yoga) – Sri Sri Ayurveda
Innovative Services of the year 2015 – Fxkart.com
Now we are giving more reasons to stay in touch and increase business prospects,IIMTC is announcing its 3rd chapter in the city of Nawabs "Hyderabad," which is well regarded for its rich history of culture and food. The event will commence in the month of May dated 12th and 13th of May-2016.
https://drprem.com/wp-content/uploads/2015/12/international-india-medical-tourism-congress-second-edition-a-roaring-success.jpg
401
600
Dr Prem Jagyasi and Team (C)
https://drprem.com/wp-content/uploads/2021/06/Dr-Prem-White-Logo-Live-A-Great-Life-With-DrPrem.com_.png
Dr Prem Jagyasi and Team (C)
2015-12-09 11:40:26
2022-09-07 13:53:27
International India Medical Tourism Congress second edition a roaring success