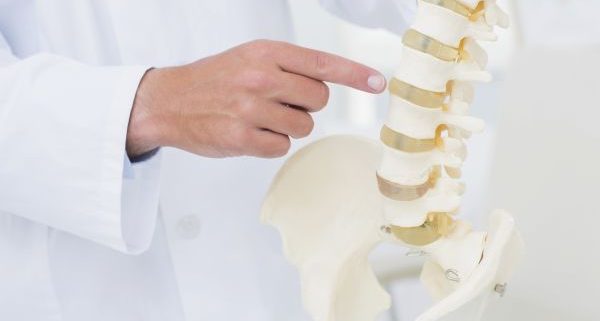 In the name of Allah
Your Excellency Mr Alavi, Vice Chancellor of Astan Quds Razavi
Your Excellency Dr Mohammad Nahavandian, President, Iran Chamber of
Commerce, Industries and Mines
Honorable Ambassadors and Diplomatic Missions of Islamic Countries
Honorable delegations from different countries
Officials and dignitaries of I R Iran Ministry of Health and Medical Education,
Organization of Cultural Heritage, Handicrafts and Tourism,I R Iran Ministry of
Foreign Affairs and other esteemed authorities.
Ladies and Gentlemen
At the beginning I would like to welcome the honorable officials of the Islamic
Republic of Iran, honorable delegates from OIC Member Countries, Islamic
Development Bank, Islamic Chamber of Commerce and Industry, esteemed
ambassadors ,representatives from other international organizations, scholars ,
experts and private entrepreneurs who have enriched the " 2nd Conference of
Health Tourism in Islamic Countries" by their attendance after the successful
accomplishment of the first conference .
Iran Chamber of Commerce, Industries and Mines is honored for being involved
in planning and preparations for over last few months holding several executive
and scientific committee meetings in consultation and efficient cooperation
with the Razavi Hospital,Islamic Chamber of Commerce and Industry ,I R Iran
Ministry of Health and Medical Education , I R Iran Organization of Cultural
Heritage, Handicrafts and Tourism for collaborating to prepare the grounds to
hold such a major event.
Medical Tourism refers to the conditions where people travel to another
country to receive medical, dental and surgical care while at the same time
receiving equal to or greater care than they would have in their own country..
This type of tourism offers a unique opportunity for employers to receive
significant savings on major healthcare expenses, such as major surgeries, while
providing their employees and dependents a high level of quality of medical and
health services
Subsequently the governments support the Medical Tourism due to the fact that
it can generate billions of dollars in revenue for the tourism industry as a
majority of patients traveling to other countries for medical tourism engage
in tourism activities and bring companions with them.
Currently Over 50 countries of the world have identified health tourism
however, accreditation and measures of quality vary widely across the globe,
and there are observations and medical ethics issues regarding ways and means
of accessing medical services .
As a result , in order for the OIC member countries as one of world's major
economic blocs it is necessary to utilize the potentials of the health tourism to
the best.
Therefore it would be necessary that during this conference due decisions be
made to use the untapped capabilities of the OIC Health and Medical tourism
by planning to mandate the Islamic Counties' Health Tourism Association for
compilation of the accreditation measures and standards of medical centers of
Islamic countries as in this regard relevant recommendations are mostly
welcome by this conference in order to be summarized and be presented to the
next meeting of the OIC Health Ministers.
A large draw to medical travel is convenience and speed. countries that operate
poor public health-care systems are often so involved in various difficulties that
it can take considerable time to prepare medical services and urgent medical
care.
In general terms for the tourism it would be noteworthy that worldwide,
international tourism has rebounded strongly, with international tourist
individual arrivals up 6.6% over 2009, to 940 million arrivals in 2010.
In 2010, international tourism receipts have reached US$ 919 billion worldwide,
up from US$ 851 billion in 2009, corresponding to an increase in real terms of
4.7%.
Over the past six decades, tourism has been becoming one of the largest and
fastest growing economic sectors in the world. Many new destinations have
emerged alongside the traditional ones of Europe and North America providing
an excellent occasion for the alternate destinations such as OIC countries to
thrive in tourism .
As growth has been particularly fast in the world's emerging regions, the share
in international tourist arrivals received by emerging and developing economies
has steadily risen from 31% in 1990 to 47% in 2011.
Hence it is evident that the Islamic countries, enjoying diverse and pleasant
natural resorts, educated and young physicians, specialists and paramedics as
well as nurses and other medical technicians as well as producing a large
quantity of medicine can guarantee their share of the U S $ 100 b market by
alleviating bottlenecks and designing comprehensive plans for development of
Health tourism in OIC countries .
With respect to the vast natural potentials available in Islamic countries who
benefit from climatic conditions which can be efficient in corporal and spiritual
fortification and rehabilitation of the ill as well as preventing physical weakness
and disease, such as Spas and resorts with sufficient facilities for natural healing
and hydrotherapy can be considered in Islamic countries in which efforts have
to be made for their promotion.
It is a great honor for me to announce that due to the relentless and continuous
efforts made in the previous conference, its Final Declaration has been
presented to and supported during the 7th Islamic Countries Tourism Ministers
(ICTM) in Tehran in Nov 2010 where the Organization of the Islamic
Cooperation was called upon to foster and support the health tourism initiatives
of the private sector especially the Islamic Countries Health Tourism
Association (ICHTA) which is a milestone in developing the Health Tourism
Industry in the member countries.
The Secretariat of the Islamic Countries' Health Tourism association (ICHTA)
has been established and in collaboration and consultation with the Islamic
Chamber of Commerce and Industry (ICCI) due implementations have been
made in order to establish branches of the said association in all OIC member
countries as up to now the grounds have been prepared to establish a number of
branches in some OIC member countries .
In this context it is necessary for the OIC member countries to make continuous
efforts to assist and fortify the trend of the establishment of the associations's
branches in their respective territories for the benefit of the healthcare and
medical activities in single and collective member countries of the OIC.
During this conference , it is intended to have specialized panels on themes in
order for us to be able to benefit from the comments of experts on ways and
means of the increased development of this growing industry and take practical
steps in realization of this idea.
At this point I express my profound gratitude to H.E Dr Abdolhosseini , Head
of Mashhad Razavi Hospital, and his honorable colleagues for the warm
welcome and paramount hospitality extended to the participating delegations
and for the excellent arrangements made for the success of the conference .
It is to thank H.E Dr Mohammad Nahavandian , President ,ICCIM and
chairman of the conference , for his full support in organizing this conference.
I also express my appreciation for the efforts made by members of the policy
making council, scientific and executive committees , Mr Javad Mossadeghi, Dr
Hassan Tabatabaei and Dr Mohammad Jahangiri with whose relentless
initiatives this event was realized and hope that this conference will pave the
way for further promotion of intra OIC economic collaborations in Health
Tourism leading to creation of the Islamic Common Market and the solidarity of
the Islamic Ummah.
Thank you
Mohammad Reza Karbasi
Conference Secretary
https://drprem.com/wp-content/uploads/2011/12/Health-Tourism.jpg
400
600
Dr Prem Jagyasi and Team
https://drprem.com/wp-content/uploads/2020/05/Dr-Prem-Main-Logo-White-Blue-Background-LR.jpg
Dr Prem Jagyasi and Team
2011-12-26 07:13:59
2020-02-19 10:09:33
Health Tourism in Islamic Countries - Inauguration Speech by Dr Karbasi - Conference Secretary