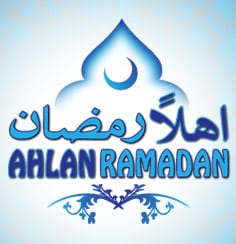 An Initiative 
 Ahlan Ramadan

Archived Website. Some Links might not work.

'Ahlan' in Arabic means 'Welcome'. Ahlan Ramadan is an event that aims to welcome the holy month of Ramadan, this year, with preparation for physical well being along with spiritual purification.
Conceptualised and implemented by ExHealth and supported by Ministry of Health, 'Ahlan Ramadan' is an initiative to educate and encourage the residents of UAE about preparing themselves for a healthy lifestyle during the Holy month of Ramadan. This four day preparatory program will be conducted in Dubai, Sharjah and Ajman from 17th August to 20th August.
Corporate houses, social clubs and associations as well as labour camps will be the platform for this event where doctors, nutritionists and other medical experts will have open discussions to encourage participating Muslims to try their best to take up a healthy living lifestyle, during Ramadan, that includes a balanced diet, regular mental and physical exercise and a balance between material and spiritual needs. Corporate houses and social clubs will also be a venue for live healthy cooking demonstrations.
'Ahlan Ramadan' will create awareness among Muslims in the UAE to be equipped with health and nutrition facts to enjoy physical well being while striving for spiritual enrichment during this Ramadan.
Ahlan Ramadan! –  Philosophy:
The annual fast of Ramadan is considered one of the five "pillars" of Islam. Muslims who are physically able are required to fast each day of the entire month, from sunrise to sunset.
The fast of Ramadan has both spiritual significance and physical effects.

During the month long fast the metabolic rate of a fasting person slows down and other regulatory mechanisms start functioning. Body and dietary fat is efficiently utilized. Consuming total food intake that is less than the total food intake during normal days is sufficient to maintain a person's health. A balanced diet improves blood cholesterol profile, reduces gastric acidity, prevents constipation and other digestive problems, and contributes to an active and healthy life style. (Int. J. Ramadan Fasting Research, 3:1-6, 1999)

Health problems can emerge as a result of excess food intake, foods that make the diet unbalanced and insufficient sleep. Ultimately also, such a lifestyle contradicts the essential requirements and spirit of Ramadan.

Before deciding to fast, people with medical conditions should seek doctor's advice. Meal timings and medications may need to be adjusted.

The healthiest way to eat is to choose a variety of nutritious foods that provides all the nutrients a body needs.