How you behave and act in a destination shows your sense of responsibility. Basically, responsible tourism is the form of travel where the traveller and other stakeholders accept the accountability of the impact of various activities on the destination environment and take the right approach to facilitate its sustainability. With global tourism touching new highs and overtourism becoming a real problem, responsible tourism is an oft-discussed subject. One has to be more responsible while taking part in various pleasurable activities in a destination. Tourism has a far-reaching impact on the economic growth of a destination, and in the absence of responsible behaviour of travellers its sustainability is under threat. How responsible tourism can impart immense gratification to travellers and locals? What activities go against responsible tourism? How a tourism experience could be more purposeful through responsible tourism? What are the valuable takeaways for travel companies and organizations in responsible tourism? It is time we get deep into these matters.
History of responsible tourism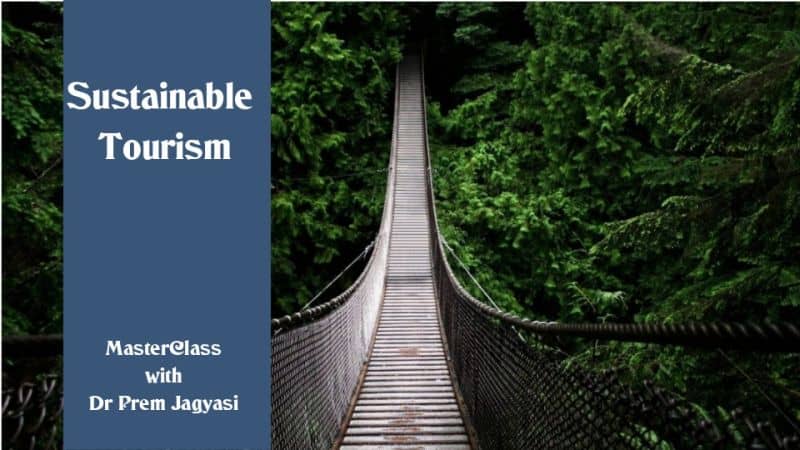 Image Source : training.drprem.com/courses
Vast natural resources and cultural marvels spread all over the world have enchanted mankind since the ancient ages. People migrated in search of greener pastures and created new cultural niches. However, the inherent creativity of humans inspired them to preserve nature through the cultivation and nurturing of flora and fauna. The scenario changed with the rapid industrialization and proliferation of global population that led to mass mobility from one part of the globe to another. Awareness towards the environment preservation dropped miserably creating unsustainable conditions. In the midst of growing mass tourism in the 1960s,70s and 80s, the world felt the need for responsible behaviours in tourism. As cultural swaps became a common event, recycling and redeeming natural components gained importance. How things have taken an interesting turn with the global travellers, destinations and global authorities joining hands in promoting responsible tourism is worth reading.
Activities in responsible tourism
The objective of responsible tourism is to make the destination better. Whether you are a traveller, tour agency or travel consultant, you should be mindful of activities that do not have any detrimental effect on the tourism site. It is not that responsible tourism takes away much of the vacationing pleasure. On the contrary, it adds to it. It can be a beachside destination or amid lush mountain valleys or any historical and cultural site, efforts should be there to enhance the destination value by any kind of activity. What could be those activities? Simple. Just by avoiding littering the place shows your responsible attitude.Travellers are avoiding single-use plastic items. There are many ways to respect the local resources and community which are extremely gratifying in responsible tourism.
Essential components in responsible tourism
Responsible tourism thrives on coordinated interactions of several fundamental functional units. How many people are aware of responsible tourism and the allied components? A traveller is not the sole component of responsible tourism. All other components like the destination, community, surroundings, government bodies, travel companies etc. can make up a potential market for this travel niche ensuring long-term sustainability benefits. Travellers and those in the travel business need to identify specific components unique to a destination and promote responsible tourism through effective strategies. What should be the ideal business practices? How could locals contribute through proper training and awareness programs? How the role of travellers is important? Who could be other supporting components? A clarity about various direct and indirect components of responsible tourism helps in understanding the cause better.
Key drivers of responsible tourism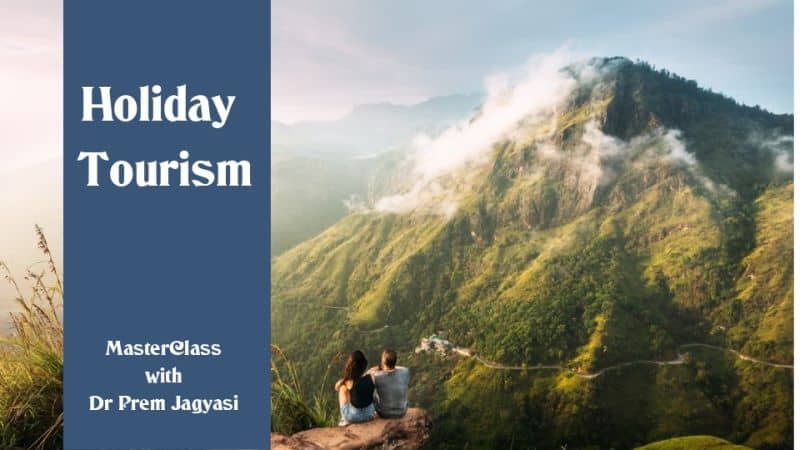 Image Source : training.drprem.com/courses
Responsible tourism is mainly driven by the good intent of travellers, stakeholders of the tourism industry and the local community. When too much of something leads to degeneration, people feel the need to be accountable in their deeds and acts. Responsible tourism has emerged from this. Reckless practices of tourists and travel companies and the growing dissent among locals who feel their culture and tradition is under threat go against the objective of travel. It neither serves tourism nor the place. The growing awareness of the environment and nature conservation has taught travellers to consume wisely and appreciate more. The growing realization is that more you are responsible, greater are the chances of pleasure and permanence. You won't feel happy to see a place that charmed you with natural beauty once stand empty and deserted from mass deforestation.  Big corporates, associated ministries, and local organizations also play a key role in driving responsible tourism. Being responsible pays in the long run!
Dos and don'ts in responsible tourism
Often travellers unknowingly do certain things that go against the purpose of responsible tourism. Travel companies and those engaged in travel business also lack proper awareness of being responsible. If you pluck fruits and flowers from a neatly maintained garden or natural reserve or honk too much while crossing a tranquil sanctuary, you are not acting responsibly while on travel. A set of sensible actions adding benefit to the destination is what needed in responsible tourism. Sensibility often goes for a toss while traveling in groups as visitors hardly care for the long-term impact of seemingly trivial activities. The role of tour organizers cannot be ignored as well. Knowledge and awareness are important, which you need to gather beforehand irrespective of your role in tourism. There are few common things we do follow while travelling but something more is needed in responsible tourism. Knowing the dos and don'ts makes you mindful of your actions and helps you maintain a proactive approach so as not to cause any harm to the destination but to uplift it.
Why responsible tourism matters
Responsible tourism matters for the world and its dwellers. Can we go on enjoying travel without being responsible? Need to ponder on it! While setting out for a trip, a traveller gets the view of the world in a broader canvas. The world that feeds him, nurtures him and gives him shelter. What cannot be realised within the confines of four walls can be understood once you are outdoors. Tourism is the lifeline of destinations and the people involved. They source the ingredients of survival from vacationers and holiday makers which need to be supportive, not destructive. If we act responsibly to our homely needs, it ought to get reflected in our tourism activities too. Promoting it helps in sustainability of the destination and the business too! Responsible tourism teaches to keep things as they are or enhance it. To be honest, to reflect on our impact on the destination while on vacation does not come naturally. It takes efforts to drive the message home. Responsible travel could be more authentic and immersive gifting life-transforming exhilarating experiences. Both travellers and destinations get enriched in unique ways making visitors fall in love with it again and again.
Things to do post responsible tourism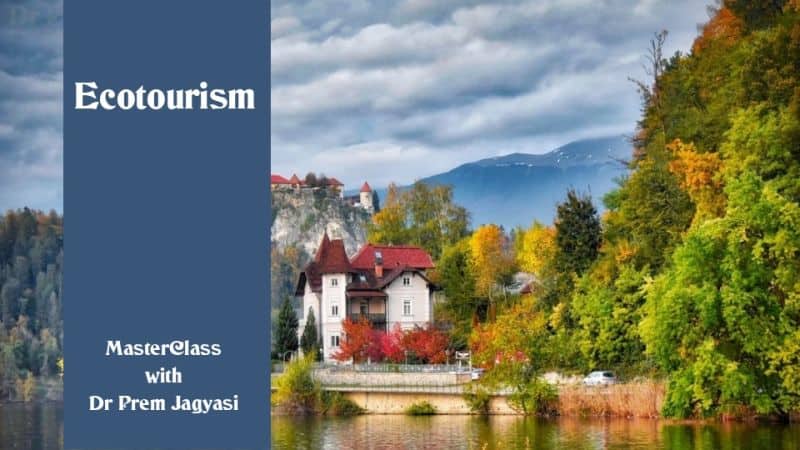 Image Source : training.drprem.com/courses
You have gone through an amazing experience, and the gratification you feel after contributing something worthy to the destination lingers. What are the important things you can do post responsible tourism? Just share your experiences on social media and among close circles? Or something more than that? Remember the new cultural and natural ambience you got exposed to will not evaporate. What about compiling stunning visuals to arouse the curiosity of like-minded friends? You have the most vital tool in your grasp – the internet. How can you use this as a platform to send your thoughts, messages and future proposals on responsible tourism? You will be surprised to see great communication building up from your efforts. What new things did you learn? What actions did you take sensing a lack of responsibility in the destination? What could have been done to make things better? Plus, there are a lot many things to think about or do post responsible tourism.
Precaution and prevention tips in responsible tourism
Promoting responsible tourism is good but one should not be overzealous taking off the feet from ground reality. Everybody does not understand what does it mean to be responsible while travelling or organizing a trip. If you try to enforce certain practices, you may invite wrath. It is important to feel the pulse of the people and the place. Specific rituals may be endangering the local flora or fauna, but trying to stop it forcefully may land you in unwanted trouble. However, there are ways to achieve this kind of objectives. You need to know about specific precaution and prevention tips to serve the purpose of responsible tourism without hurting anybody's sentiments. What extra precautions should you take while venturing into natural reserves and sanctuaries? How should you behave with the locals in case you are exploring a different cultural destination? How would you dress or eat without going against the existing cultural vibes? You cannot leave yourself unguarded or disturb the dwellers there. What proactive measures should you take if you are planning for voluntourism and other community development projects? One needs to have clarity on this.
Is responsible tourism for you?
Responsible tourism is for all. You can be into responsible tourism provided you have the right intent backed by knowledge and awareness. The great thing about responsible tourism is that it never costs a dime but demands a bit of sensible and considerate behaviour from you. We are blessed with bounties of Mother Nature that calls for judicious use and conservation efforts. In our pursuit of taking a leisurely break, we cannot break the existing disciplinary code and plunder the natural environment, a vital component of tourism. Responsible tourism is based on simple concepts almost similar to actions that you do at home so as not to upset the balance. Out in the nature, you just have to follow similar principles of ecosystem preservation. If you do not like to find your chosen destination littered with trash, you will not to do the same but leave the place cleaner than before.
More about responsible tourism
Importance of planning in responsible tourism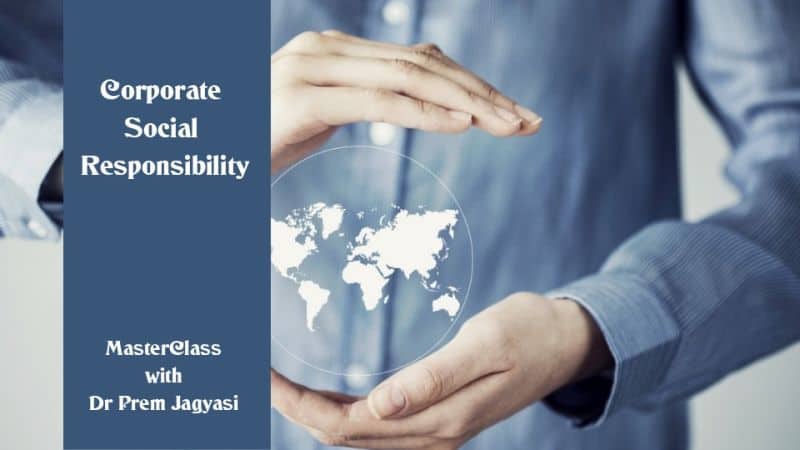 Image Source : training.drprem.com/courses
Planning for responsible tourism needs a few considerations including your destination selection, packing,the mode of transport, and the travel company if you choose one. If you are on a special mission like voluntourism or any community development activities, then you need extensive planning to do things in an organized way so as to enjoy the vacation and participate in something meaningful. What are the things you need to carry? That will totally depend on your objective and trip duration. Are you a light traveller or carry heavy luggage? How to plan your budget? Responsible tourism need not necessarily mean you will travel in a shoddy manner. Where do you wish to put up? What are your prime requirements in accommodation? What would you like to include in your amenities? It is not that opting for luxurious elements will go against the objective of responsible tourism. If you are organizing group travel, your planning will be different as you need to factor in the various needs of different travellers. Perceiving situations also form an integral part of your planning.
How to get more information on responsible tourism
The good thing is there is no dearth of information on responsible tourism. The growing awareness of the harmful impact of tourism has made travellers inclined towards this form of tourism. The internet undoubtedly will feed you with loads of information equally good and bad. You need to have the right eye to filter authentic sources. But there are more other avenues as well. How do you reach out to those? Is it always fine to rely on online information? How about getting trying some offline resources? It would be wrong to presume that responsible tourism is yet to take off. On the other hand, it has shifted gears. Even if you are well aware of the components of responsible tourism, selecting the proper destination is a big dilemma. Sometimes it is great to contact like-minded groups. Thanks to countless social media platforms ready to serve you with your travelling objectives. Whatever be the source, make sure to do proper analysis before relying on it.
Budgeting responsible tourism
Responsible tourism can be expensive or cheap depending on the choices you make. For touring companies, it is an extensive exercise. If you select Antarctica or The Great Barrier Reef, you need to be ready to loosen your purse strings more. If you prefer any local getaway, the cost will be much less. Your tour budget will also depend upon the activities you plan to take up. Sometimes, joining NGOs for any development project in a remote exotic location may not cost you anything, on the other hand, you may get paid for your work. Choosing greener options may be costly or cheap based on the location. You may have to invest additionally on some protective gears and outfits whether you buy or hire. What are the things you should carry so as to cause minimum environmental impact? What should be the ideal mode of transport? All these will greatly influence your budget. Your budgeting will depend on many other factors covering your objective, activities, accommodation, food and the location environment.
Best practices of responsible tourism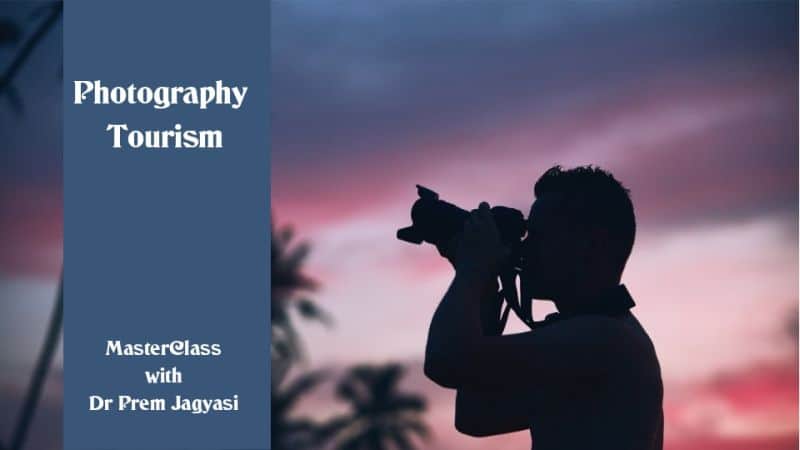 Image Source : training.drprem.com/courses
Best practices of responsible tourism could be put into place with concerted efforts of travellers, private organizations, and the government machinery. It means strict adherence to ethical practices to improve the destination's tourism prospects not marauding it. All parties have a definite role to play although there may be some shared responsibilities. Travellers need to have a clear idea of what they should follow in responsible tourism and why. Naturally, the role of the government and even private organizations cannot be undermined. Well thought out marketing strategies from the government and private organizations help in influencing travellers' behaviours motivating them to adopt sensible practices during travel. Implementing new regulations to promote responsible tourism may not be easy. What needs to be done to overcome the communication and cultural barrier with the locals to enlighten them of the best practices? How countries are setting examples in best practices? What special steps travellers, tour and travel organizations, and the hospitality sector need to take? What measures the emerging destinations should follow? All these are crucial factors today to make global tourism industry sustainable through responsible tourism.
Differences between responsible, eco and sustainable tourism
Responsible, eco and sustainable tourism though appear to be in the same plane have some specific differential characteristics. Many use these terms interchangeably without a deep understanding of their individual features. You can say these individual terms are created to drive home the importance of sustainable tourism.  Responsible and eco-tourism are mainly aimed at short-term goals finally fulfilling the greater objectives of sustainable tourism. As it says, small drops of water make an ocean, responsible and eco-tourism can be considered as baby steps for a bigger mission. It is essential to be aware of the varying concepts and implementation of responsible, eco and sustainable tourism. Travellers and those in tourism business need to analyze these factors at the micro level. How individual/group actions and measures in responsible, eco and sustainable tourism differ? Travellers and other stakeholders through their responsible actions can make a big difference in the quality of tourism products. How tourism and hospitality providers are creating differentiative products or solutions to achieve sustainability at the macro level? These are more interesting to know about. 
Travel and tourism arrangements in responsible tourism
The intent of responsible tourism shows in the travel and tourism arrangements from the start. Travellers, tourism business owners and the hospitality sector need to put serious thoughts into preparatory arrangements. Responsibility is not only towards the destination but also towards fellow travellers, guides and others accompanying you with support services. How many of us think twice before taking a print out of your travel booking confirmation? How to make proper arrangements for group travel without causing any discomfort? Maintaining ethical standards in tourism is vital in responsible tourism. What are the things you need to check beforehand? Tourism is a highly competitive market but the good thing is modern age customers prefer tour planners and organizers who promote and practice responsible tourism. As a business owner, how your documented tourism policies display your intent in responsible tourism? What special arrangements can you make to take responsibility for resource usage? Travellers and travel agencies can check these to incorporate in their travel and tourism arrangements.
Countries promoting responsible tourism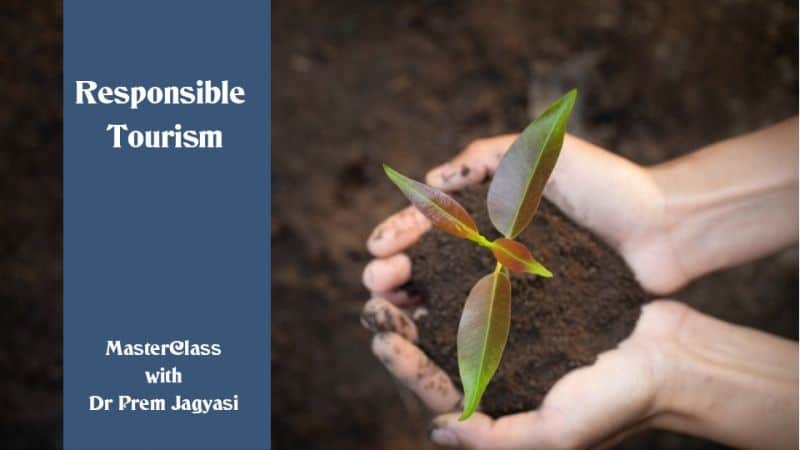 Image Source : training.drprem.com/courses
Growing environmental concerns, mass tourism, natural catastrophes, pandemics, and global political and economic instability have forced countries to take into responsible tourism practices. The fast depletion of natural resources is not only threatening the existence of exotic flora and fauns but also that of the mankind. Travel and tourism need to continue for economic growth. If promoted rightly, responsible tourism has tremendous potential. Destination countries have realised that. Apart from keeping nature intact, there is a dire need to preserve indigenous tradition and culture. How countries are orienting their tourism projects? What responsible measures they are implementing for themselves and travellers? How government and private collaboration is helping? How locals are participating? To what extent they are successful? These are a few things to ponder about. 
Top 10 destinations for responsible tourism
As more and more travellers and tour operators give importance to responsible tourism, it is important to acknowledge the destinations leading by examples. We have handpicked top ten destinations noted for responsible tourism but the real list may be quite long. True, destination rankings are likely to change every year but a selected list helps in understanding the moves and strategies of each destination. Strategies to implement responsible tourism is unique for every destination but one can get an idea how things can be done in the right way. As a traveller or business owner, you could view responsible tourism from different perspectives and implement in your itinerary or business policies.