Ten places you should visit in 2015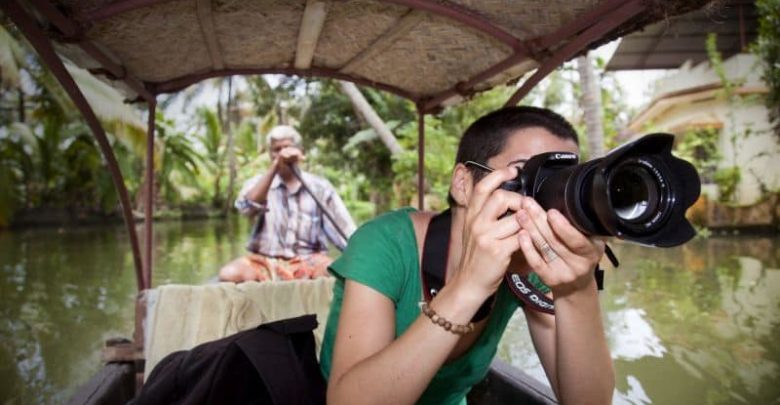 It is a fact that the world is an amazing place for a tourist. However, the various constraints have limited our choice. A lot of research work and exploration has been put into the effort to find out what is hot around next year for the tourists to explore. Here we have come up with top ten tourist paradises where the tourists and particularly the romantic pair can spend their vacation in 2015:
1) India:
India's global attraction is historical. Land of the mystics, temples and a rich cultural heritage there are a lot of tourists who are literally obsessed about visiting India at least once in their life time. India is well connected by rails, roads and air across its length and breadth with long route hi-tech bus services deserving a special mention. But if you want to catch the amazing spirit of India's incredible landscapes, dense forests, rural countryside, high plateaus and grandiose mountains the best option is train and bus journeys. Historical monuments reminiscence of the Hindu and Muslim reign, awe inspiring temples, forests, rivers, majestic mountains and exquisite sea beaches, colorful festivals and of course the vibrant folks make India one of the most upcoming and prized tourist destinations in 2015 especially for the love birds.
2) Italy:
Italy is the focal point of European culture. Cultural boom was originated back in Roman civilization. Italy has a rich tradition of art, sculpture and paintings. Lovers from around the world count moments when they would set foot on this fascinating country having a rich mix of beautiful landscapes and world famous culture. It is truly the art capital of the world. The colosseum in Rome is an ancient architectural masterpiece as is the famous Italian cuisine including lip smacking pizza, pasta, risotto, lasagne and certainly a myriad assortment of cheese. It has an enormous potential for tourists in 2015.
3) Greece:
Greece is the land of philosophers, great landscape, outstanding sea beaches and the inexpensive Greek wine flavored with resins called retsina. Athens and Acropolis have their own charisma. Acropolis has an antique citadel dating back to one and half millennia with the overwhelming Pantheon balanced on the top. The Cyclades Island off the south eastern coast of Greece is no less than a paradise with romantic vibes. The blue sea and the glimmering sand on the beach beneath your feet would simply turn you speechless. You should definitely give Greece a try in coming 2015.
4) Peru:
Peru is a picturesque country show casing the ruins of Inca civilization and the legendary Machu Picchu. Here, you have an unrestricted view of everything starting from dense rainforests to amazing landscapes and lofty mountain ranges. Awe inspiring wreckage of the Inca culture that was secluded from the eye of the civilized world and yet that had remained well preserved. A varied eco system and awesome collection of flora and fauna could be the chief attraction of this Andean magic for romantic couples.
5) Japan:
Japan has a contrasting climate distribution and is equally enchanting. Tokyo, the capital is one of the busiest modern cities with stunning gimmicks. The people are colorful and cultured and very much devoted to its rich and chequered tradition. Beautiful temples and lakes and picturesque gardens and magnificent Mt Fujiyama command a vision which is simply a treat to the eyes. The surrounding sea is exquisite and the sea food exotic. This could be a lovers paradise this 2015.
6) Australia:
Australian beaches are unassailable. Beach at Bondi needs a special mention. Wild outback and the Ayers rock are stunning exposure for honeymooners as are the weird wild life comprising of kangaroos, emus and koalas. Ancient aboriginal culture is a mix of primitive and an exposure to modernity. The cities of Sydney and Melbourne are epitome of modernity with great food, music and cultural shows. It would be a big hit in 2015.
7) New Zealand:
This is a paradise in its truest sense for love birds. Situated south of Australia this is comparatively a cooler place with lesser extremities of climate. Breath taking mountain ranges and verdant greenery are specialties. Night life is great, and a city like Wellington has huge potential for tourists.
8) Thailand:
Thailand could be your dream destination in 2015. Almost all varieties of Thai food would simply change your idea of the gastronomic world that such a tangy and a hot mix of herbs and tasty seafood dishes could ever exist. Almost all its beaches are meant for partying and celebration. Phuket and Pattaya are amazing and so are the Buddhist pagodas. The gleaming rice fields are great and rain-forests abound with diverse fauna are worth exploring.
9) Iceland:
It has an enigmatic milieu with whirling north lights. Restaurants are great, and capital Reykjavik is tourist friendly. Fabled geothermal spa called blue lagoon is phenomenal where love birds can rejuvenate their love life.
10) New York, USA:
Here modernity is stunning. The gorgeous monuments, landscape, skyscrapers and continental food served in classy eatery are unparalleled. Nightlife is superlative where hopping love birds can unleash their spirit.