Strange places that you'd consider avoid visiting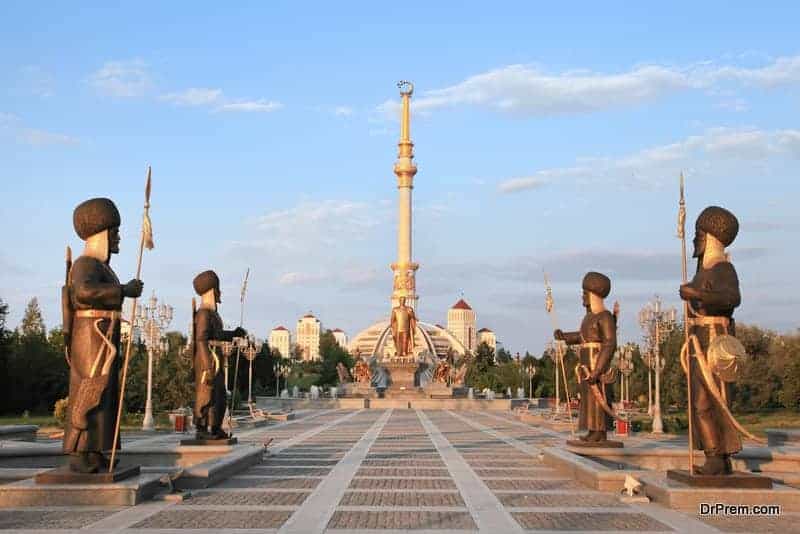 Travelling is one of the best ways to leave the frustrations of the daily monotonous home and job life behind and welcoming a few days of invigoration and relaxation. However, tourist destinations too can be extremely dangerous at times. Many areas have a severe pollution problem while others have risky roads and poor sanitary conditions. Below is a list of five places you better avoid visiting.
Asbestos mine Canada
Asbestos was everywhere in Canada. It was utilized for insulating buildings, woven into clothes and mixed with water like children's play dough. However, this was prior to studies linking asbestos dust with lung disease and cancer. The dust emitted from asbestos is so harmful that the entire European Union has decided to ban all mining and usage of asbestos. However, not 100% of it is lost. One can still find it in Thetfort Mines that still is operational. Although tickets are free, but if one decides to visit this place, they should never forget to wear a complete body biohazard suit.
Yungas Road
Situated in Bolivia, Yungas Road is counted amongst the most dangerous roads, owing to the fact that many sections here lack guardrails and are unpaved as well. Humid and warm winds coming from the Amazon brings fog and heavy rains. There is ample tumbling rocks and mudslides as well as few small waterfalls, which rain down cliff sides occasionally resulting in countless road accidents causing 200-300 deaths every year.
Turkmenistan
The Door to Hell- In the year 1971, while drilling in a place called Derweze in Turkmenistan; few geologists accidently discovered an underground cavern filled with natural gas. However, the ground, which was under the drilling rig, actually collapsed thereby leaving a massive hole measuring a diameter of 50-100 meters. After thorough investigation, the scientists decided on setting fire in the hole to prevent discharge of poisonous gas. Geologists believed that the fire would end within a couple of days but unfortunately, it is burning ever since. No wonder it has been named The Door to Hell.
Izu Islands
Owing to its volcanic nature, the Izu Island in Japan is presently filled with sulfur, which is immensely perilous. Because of the hazardous high gas levels and volcanic activity, residents had to be evacuated from this island twice, once in 1953 followed by the year 2000. However, in 2005, the people returned to the island, but now it has become a mandate for them in carrying gas masks all the time if in case there is an unexpected rise in gas levels.
Alnwick Poison Gardens
This garden has been inspired by the renowned botanical garden situated in Padua. Created by an English duchess, the flora present here is both deadly and narcotic. This curated garden comprises of approximately 100 legendary killers possessing deadly properties and with a no smell, no touch note attached to it.