Why responsible tourism matters?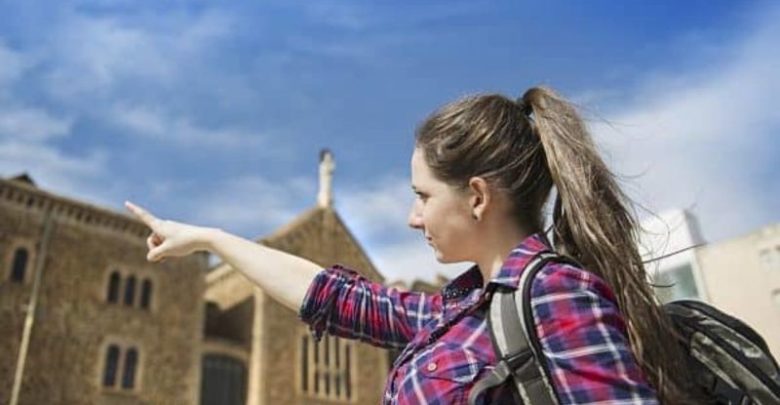 Responsible tourism is an integrated package. It embraces a much wider realm of tourism and the elements on which tourism has its impact, and the response these elements give to the tourism industry from all possible angles. The responsibility of the tourist doesn't end with the completion of his trip. It is but a beginning of a new phase that includes a sense responsibility. It keeps other significant aspects of a visited destination in focus. The environment, plant and animal life including the local human population, socio cultural scenario and off course the regional economy are all put under the lens to explore the impact of tourism on these elements.
When a tourist is into responsible tourism, he sees a bigger picture and not merely a part of it that gives him satisfaction. His broader perspective of a destination plays a vital role in ensuring the very survival of the place for the posterity to explore.
Responsible tourism is just like offering a fresh lease of life to the environmental, ecological, economical, cultural and social platforms upon which a destination is built. Tourism itself creates stress upon a visited destination. Millions of tourists, pilgrims, nature enthusiasts, hikers, trekkers and holiday makers constitute a huge load. If you add on their luggage and vehicle weight, the resulting impact assume alarming proportions. Even if this ultra massive dead weight remains static, the damage done to the environment and 'terra firma' is considerable. But this is a living mass showing constant erratic movement that constitutes an assortment of activities.
Eating, drinking, merry making, jumping around, littering the environment with non biodegradable garbage, fooling around with local fauna, engraving verses of romance and promises to sweethearts on tree barks, plucking fruits and flowers that bloom in wild, cramming into overloaded tourist vehicles, shouting at the top of your voice are some burning examples of irresponsible tourist behavior.
Temples burst with ever expanding pilgrims, accommodations are tight with countless tourists and streams, creeks and lakes are polluted with leftovers and dumps from the tourists. Even echo from shouts in close confines with piles of boulders and loose rocks around may well have a catastrophic impact. The mound crumples and rolls along slopes wiping out settlements and all those cross its path. We have our share of mindless merriment, and the result is some disaster and landslides and calamities that wallop in different global locations, a direct outcome of irresponsible tourism. Up-gradation of destinations at all levels to make it a better habitable place and more tourist friendly location are the twin objectives the responsible tourism strives to achieve.
Responsible tourism is a big revenue earner. It generates employment, and improves the economic and the general living conditions of local inhabitants. It really matters to encourage such form of tourism that is beneficial to the environment and the society in its vicinity. It inspires the tourists, local inhabitants and all the stakeholders to advocate the ethics underlying responsible tourism. While enhancement of benefits flowing into local tourist destination is one target, it is not the only target of responsible tourism. Restraining tourist activities, which leads to a negative impact on the social, environmental, cultural and economic domain of a destination is perhaps a more important objective.
Rash tourist behavior leads to erosion of ethics. Seeds of mistrust and hostility between the tourist and locals are planted. Someday, it will grow into a tree laden with fruits of hatred, mutual disrespect and antagonism. These factors are enough to put an insurmountable barricade between the passionate tourist and a wonderful destination. An amazing tourist spot turns inaccessible over years of negligent tourist behavior.
Attitude of the tourist is an important issue that has a strong bearing on responsible tourism. Destinations and their residents must never be taken for granted that they are duty bound to give you all the pleasure and serve you at your beck and call. You need to look upon people of the place you visit with respect and friendly mind set just the way you want yourself to be handled by them. This is one of the fundamental morals of responsible tourism dealing with your interaction with people while on tour.
Vandalism and burglary of work of art of historical significance falls in the ambit of responsible tourism as well. However, this type of tourist attitude is inclined on the extreme end of criminal behavior and no doubt is severely injurious to the interest of a tourist destination reputed for art and culture. It is a matter of basic mother wit if not complex judgment that pricks your conscience to raise a remonstration against such unlawful acts and help set up a stringent control device.
Responsible tourism is not just putting up hype for a locale fit for tourist visit. It goes several positive steps ahead and sets up the much needed appraisal of the impact tourism has on the environment of the visited destination. Resource consumption in destinations should be done in a controlled way and equally important is to mitigate wastage. For example, take the case of trout fishing in mountain creeks. You concentrate on collecting trout round the clock and there will probably hardly any trout left for others to fish! Your consumption pattern needs to be lowered to let others especially the future generation to have their fair share. This preservation concept matters a lot so that the destinations and their immense reserves do not get lost to human greed over a short span of time.
Essence of responsible tourism also includes encouraging education among the local residents of a destination. They grow up with a set of refined skills and training through education, exposure and awareness so that they can serve the customer tourist better ensuring the long term survival of the industry In short, responsible tourism is the prime need of the day as here you are inspired with a quest to explore the environment around as you get to know its people, their culture and economy.
History of responsible tourism
Importance of planning in Responsible tourism
Activities in responsible tourism
Precaution and prevention tips in responsible tourism
Best practices of responsible tourism
Do's and don'ts of responsible tourism
How to get more information on responsible tourism
Things to do post responsible tourism
Travel and tourism arrangements in responsible tourism
Key drivers of responsible tourism
Countries promoting responsible tourism
Top ten destinations for responsible tourism