A quick guide for visitors to Berlin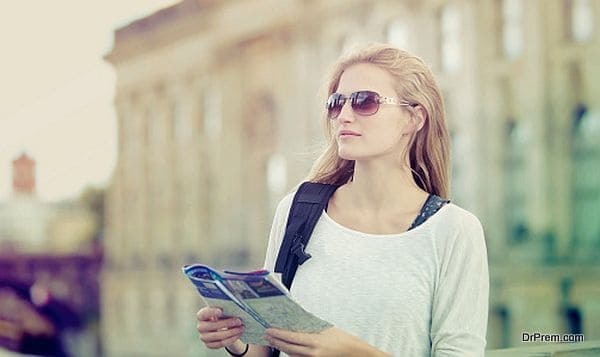 Berlin is a huge city and home to some of the most famous tourist attractions including various monuments, zoos and other world heritage sights such as the Brandenburg Gate. From recreated historic houses to pestrianized side streets, Berlin has all the popular places that would make your visit worth. Here is fir you a guide to Berlin's famous attractions so that you do not miss any of these places on your visit.
With a history of destruction and creation, Berlin is the largest German city and amongst one of the coolest places on Earth. A good way to discover the various amazing locales of the German capital is through biking. Hopping on the bicycle to have a view of the city is perhaps the best possible way to discover its attractions. You can get a bike on rent through various hotels and guest houses at a very affordable rate.
Another worth visiting place in Berlin is its amazing nearby cities including the Mitte to Kreuzkolln that have incredible cafes, restaurants, shops, architecture and people. Some of the famous Berlin neighborhoods include:
Kreuzberg – A perfect place to be visited in summers, Kreuzberg is a traditional city where you will find great food, vegetable stalls, independently run shops, street art and amazing people.
Mitte – It was earlier old Berlin's historic center and was home to DDR's Checkpoint Charlie. You can find various art galleries and few unsophisticated areas that still have a scar of the past.
Prenzlauerberg – It is known as the Park Slope of Berlin full of cafes, shops, vintage stores and baby carriages.
Other important things to be noticed in Berlin are the stumbling blocks, graffiti, and street art. The stumbling blocks are the small blocks covered by brass that have inscribed on them names of some Jewish people who were the residents of the place before the Second World War. These memorials are extremely heart touching and can be found all over the place.
Being amongst one of the greenest urban areas in the world, Berlin is a home to numerous parks like Templehof, Tiergarten, Soviet War Memorial, Treptower Park and Beer gardens along the Spree.
Along with the above mentioned, some of the other must visit sites and activities in Berlin includeBase Flying in Alexanplatz, ping pong plat at Dr. Pong, DDR Museumand many more that will surely impress you to have the most beautiful holidays ever.
Summary
Berlin is one of the best cities to visit for tourism. The city has a rich history, culture, and modern amenities that make it a great destination for visitors.