Maldives Historical Places – Top 10 historical places of Maldives that will take you to the past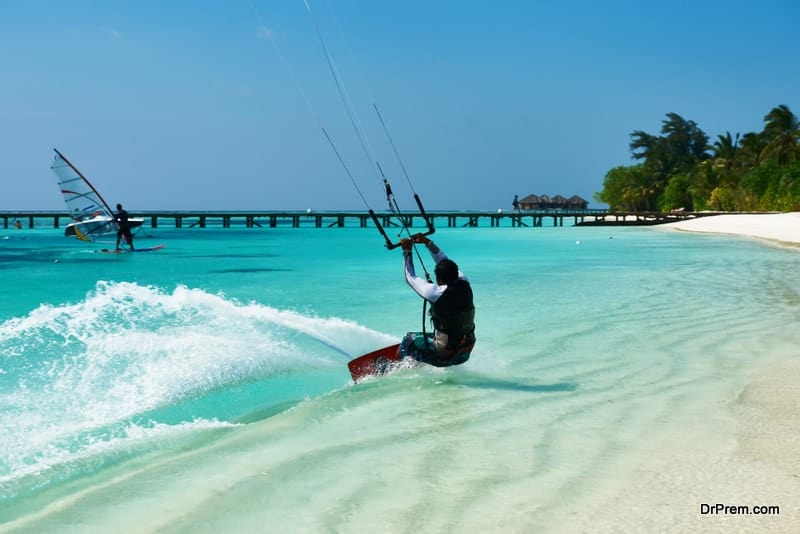 Maldives is very famous as Maldive Island and is known to have 26 atolls. In this place, you can enjoy the deep blue seas featured with great reefs, diverse vegetation and white sandy beaches. It is the best tourist destinations to relax and also an awesome place for spending your honeymoon time. The country has an interesting historical background. Early dwellers of this land were primarily Dravidians hailing from Sri Lanka and South India. It is even believed that Jats, Gujjars and Sindhis from North India also contributed to the early Maldive population.
According to the oldest historical account available, Buddhism was propagated during the reign of Emperor Ashoka. It remained the dominant religion till 12th century when Islam pervaded the country.  There are many tourist attractions but the top 10 historical places of Maldives are mentioned below.
Top 10 historical places of Maldives:
1. Biyadhoo Island Resort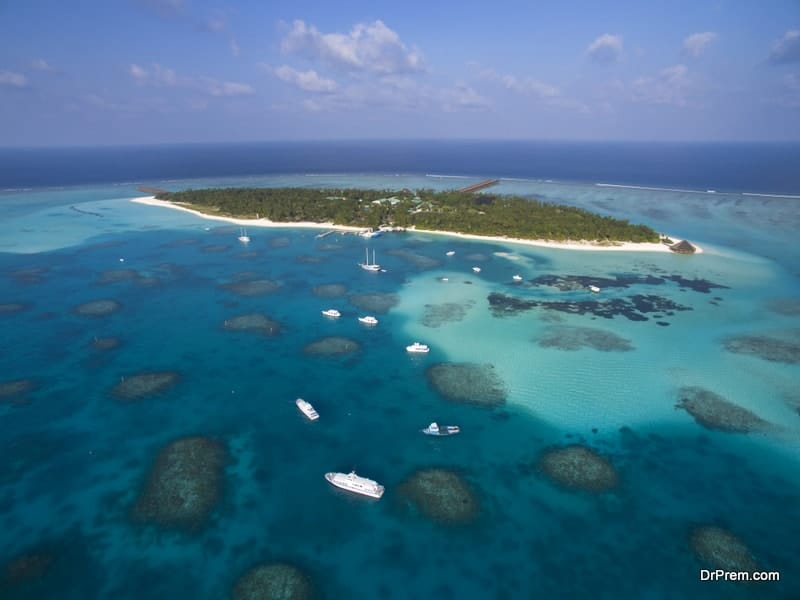 This is a very calm resort and the best reef house. You can experience a lot of things here like snorkelling, diving and a lot more. There are over 35 diving spots here. If you are looking out for an ideal place for relaxation, this could be the best place for you. You can also get the best dining and accommodation facilities here.
2. Utheemu Ganduvaru
This residential place of Sultan Mohamed Thankurufaan is one of the famous historical places of Maldives. He is known to be the hero of this place and has found a place in the history of Maldives for his daring actions and also for saving the people of Maldives from the Portuguese conquerors.
The visitors will be fascinated by the 500-year old wooden interior décor of this palace. Intricate wooden carvings, swing beds to keep cool during summer, oil lamps and a large thatched shed used as the sleeping room for guests are other attractions.
3. HP Reef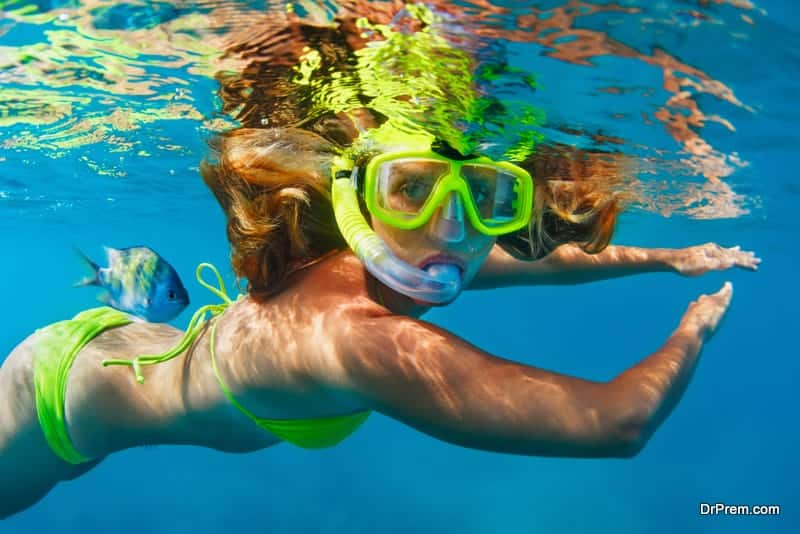 This is known to be one of the best diving spot in Maldives. In this place, you can explore a lot of colourful fish and the magnificent coral reef formations. If you want to look into the numerous marine lives beneath the waters, then this is the right place for you.
This reef is known to have the shape of a banana that spreads over 300 meters from north direction to south direction. Variety of marvellous marine life can be found here that include Moray Eels, Napoleon Wrasse and also the rare Banner fish.
5.  Manta Point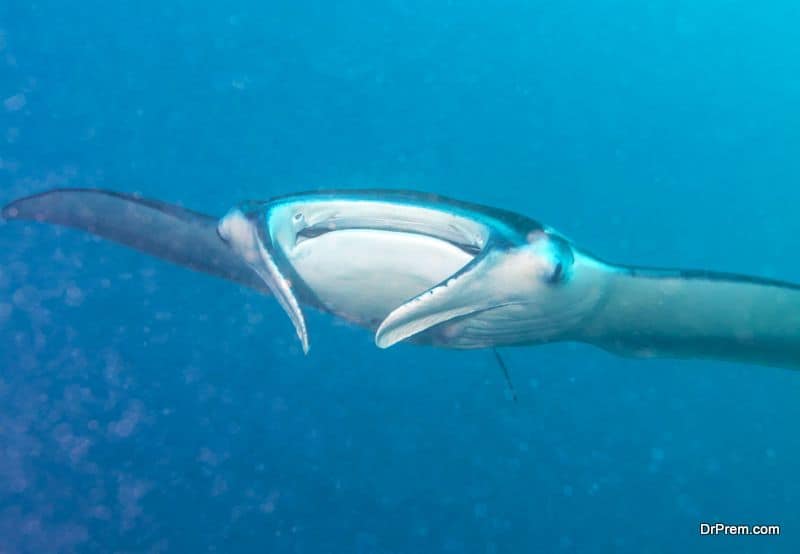 In this place, you can find many manta rays being nourished and also washed by wrasses. Even you want a splendid sight of manta rays, this could be the right place for you to spend your leisure hours.
This place provides you with the best diving experience and also gives a pleasant sight of the lovely aquarium. Here you can find rich green plantation that is surrounded by shores and many other lovely areas. When you spend your time in this island, you can experience a brilliant 5-star atmosphere. 
7.  Sun Island Resort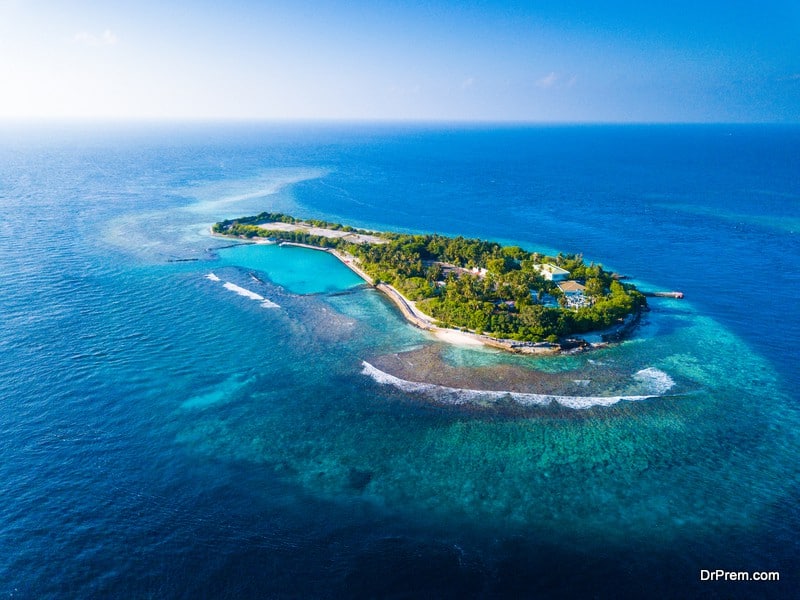 This is a wonderful place where you can have the lovely sight of the amazing greenery, tropical flowers and superb lagoons that will surely be loved by you. This resort provides you with the luxurious stay with wonderful facilities for a pleasant stay. You can experience a different way of island living, with this resort.
8. Hukuru Miskiiy 
This place also very renowned as Old Friday Mosque is another historical place of Maldives. In the island, this is considered the oldest mosque dating from 1656. The interior of this place is extremely appealing. It was designed with the help of coral stones and different patterns of Arabic scripts are carved here. You can also find tombs here that have been constructed on account of the memory of various heroes and Sulthans. You need to maintain a conservative dress code to enter the mosque.
9. Bluetribe Moofushi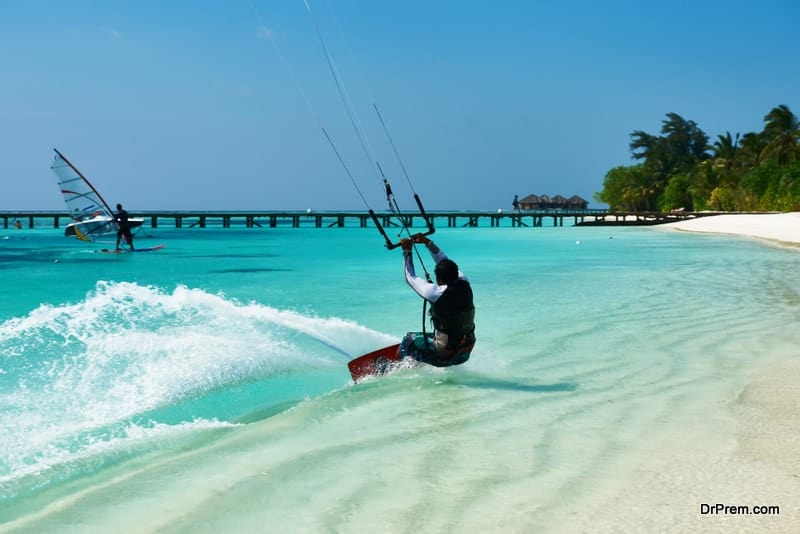 This is the best place for you to experience numerous water sports activities like diving, kayaking, windsurfing and a lot more. You can also spot different animals here like manta rays, whale sharks and many other varieties of fishes. Hence, overall it will add to a wonderful experience of exploring the best marine life.
10. National Museum
This museum is located in Male and you can find a lot of historical artifacts here. The building gifted by China may be fiercely ugly but has a lot of historical value. This is a 3 storied museum that belongs to Maldivian Royal Palace. Unfortunately, in 2012, this building was brought down by religious extremists leading to the destruction of precious ancient Buddhist stone carvings and other items. The latest museum is known to be planned by the Chinese Government.