The international Berlin Beer Festival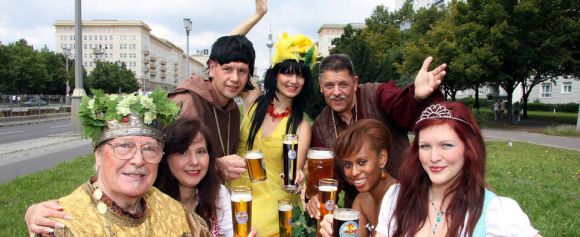 When? From August 2nd to 4th , 2013
Where? Karl-Marx-Allee Strausberger Platz bis Frankfurter Tor 10243 Berlin FRIEDRICHSHAIN
---
It is that time of the year, when you can anticipate for extravagant atmosphere with loud crowd and what else? Yes beer, guys. It is a part of merrymaking, celebrations and blissful surrounding. Here, at international Berlin beer festival, a huge crowd craves for tickets and accommodation as its in high demand.
The buzzing news is there are almost 1800 types of different beers produced in 80 countries by 240 brewers, and marked for the days to enjoy.

With the noticeable results, the high popularity and craze for Berlin festival ends in August first week when it is most tentative to be organised. The festival, this year will commence on 2nd of August and lasts till 4th of August.

Moreover, the entry is absolutely free wherein you can mark your presence with friends and families, enjoy the musical shows which are epic in its own way.

The obsession of beer lovers collects millions of people throughout the globe to Berlin, Germany. TIBBF is entering in its 14th year, and its avenue begins in Frankfurter, Tor continues in Strausberger Platz and reaches its culmination to Karl-Marx-Allee. This area of 2.2 km is all about ultimate beer and food.
A destination to praise your beer brands and promote it on an international platform. Folks are here, as its an opportunity not to be missed. A sunny day of Berlin this August, and beer all around, it sounds fascinating. To bestow some relishing and merrier time for yourself, join this huge event. It is expected that the gathering will rise to 750,000 landing up to muddle completely.
---