Google Earth Arrives on HTC Vive, We Can Now Travel in the Virtual World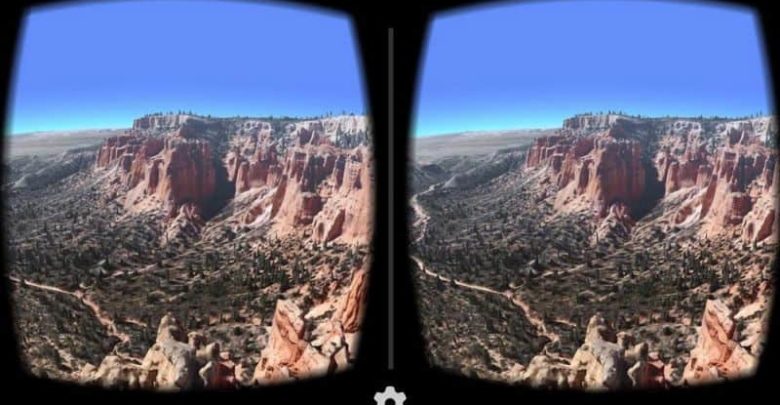 Google Earth launched Earth VR on HTC Vive for free, allowing us to view the world from a completely new perspective. For years now, we have been using Google Earth to see the places we wanted to see, including our own houses and cities, just with the touch of a button.
Google Earth introduced us to exotic locales around the world. But Earth VR will allow you to actually experience wonderful places around the world. You'd be looking at a place and through VR, you can set foot in the location of your choice. This awesome concept is simple – you just have to wear the VR headset and set off on your adventures. Read on to find out more about Earth VR:
The concept
Image Source : Wpengine.Netdna-Cdn.Com
Google has used an incredibly huge amount of data – aerial photography, high-resolution satellite photos, and photogrammetric recreations of all the major landmarks and cities of the world, and integrated all this information into one model of the Earth. The app is available only through Vive now but it will be available on other platforms next year. If you have Vive, the app can be downloaded for free. 
How it works
After downloading it through the HTC Vive headset, you can virtually fly like Superman in virtual reality. You can fly through the cities and towns you choose or are prompted to choose and you'd be amazed at the detailing of the places. And even though you'd be flying, you would not be sick as the app ensures that you feel as if your feet are touching the ground. You could choose the time for your visits, too – day or nighttime, and experience the world in different lights. So now you can fly up to the sun and touch it too, without getting scorched. 
Features
Right now, there is no search option available, so your journey in virtual reality is a manual affair. But once you like a place, it can be bookmarked by clicking a virtual photo which is stored in the Saved menu, and you can visit that particular place anytime you like. There are also several "guided" tours, which guide you through scenic locations and have a soundtrack which creates the right ambience. This changes the experience to a more meaningful one, and you feel the serenity and peace of that place. Maybe one day, Google will introduce a voiceover to let people know about the history of places, to teach us things we were not aware of earlier regarding those places.
The developers of this app claim that it is built in such a way that new things can be added to it continuously. 
A lot of work has gone into the app and it gives you breathtaking views of places, which is great for armchair travelers, who can visit any place in the world at any time they choose. Being Superman or Superwoman is possible now!