Do's and don'ts in senior tourism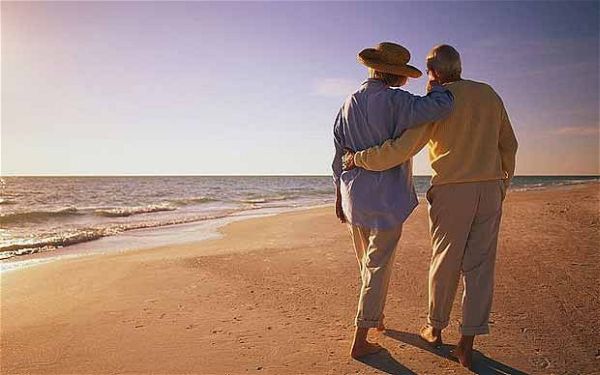 As age has now gripped you making your strength go on the wane, your eyesight turning a little blurred, your response to a changing environment and adaptability slowing down, the need to abide by a set of principles have become imperative. Specially while travelling, you need to take your strides with extra care than what you usually do back home. Prior to going on a holiday tour, make sure you have gone through the most recent health checkups and obtained an approval from your doctor. Focus needs to be put on your cardio vascular health in particular as travel often results in shooting up the stress level. Be frank and tell the doctor about your entire trip program with specific reference to the climatic conditions, temperature and the general topography of your destination.
Checking the location of your accommodation prior to booking is important. An accident on trip at this stage of life could confine you to bed for a long time with a number of side ailments invading your body. In a mountainous country, be very careful about selecting your accommodation. Many hotels exist high up on the slopes with a long flight of stairs snaking up finally touching the entrance. There is just a reverse picture where your accommodation is located far below from the ground level where the flight of stairs runs down posing a risk of accident. Simply avoid selecting such hotels!
With age, the medical requirements rise so take your stock of medicines in your trip. Care should be taken not to be overpowered by sudden cold, which can bring in a series of complications. So carrying sufficient warm clothing is a must when you are visiting a destination in winter.
Never invite any stranger or let them know the location of the hotel you have checked in. Never move alone, try to organize groups and move together. Check the credentials of your travel agent if you are travelling with him. Once you drop in to your destination try to get the contact of the nearest police station in case you need help in emergency situations.
Maintain proper safety of your money, bank cards and other expensive belongings. Inattentiveness and forgetfulness are newly added traits of aging. Therefore, problems can crop up any time. Maintain a small notebook containing all vital information that will support you when needed.
Do not experiment with exotic food no matter how much attractive they may appear. Take easily digestible conventional diet that won't fall heavy on you foiling the pleasure of your trip.
Do not buy an antique piece of art which may fall in the weapon category. An exquisitely decorated knife for example may get you in trouble at the airport customs clearance. Antiterrorist measures are widespread in airports; so watch out for every article you are carrying, which should not be stained with a label of suspicion.
When entering a religious place or a shrine pay homage following the customary gestures practiced locally and make sure taking photographs does not offend the concerned authority or the local crowd.  Study the cultural differences between the country of your visit and your own country and follow some rules specifically especially in the Islam countries.
Patiently try to adapt the ruling customs and local practices. It will help you mingle in the crowd easily. Be cautious of your smoking and drinking habits, which may not be entertained in some countries. Do not ridicule or show displeasure towards local cultural practices even if they appear funny. While entering a religious place, ensure that you are dressed properly.