Destinations that offer safe religious tourism for senior citizens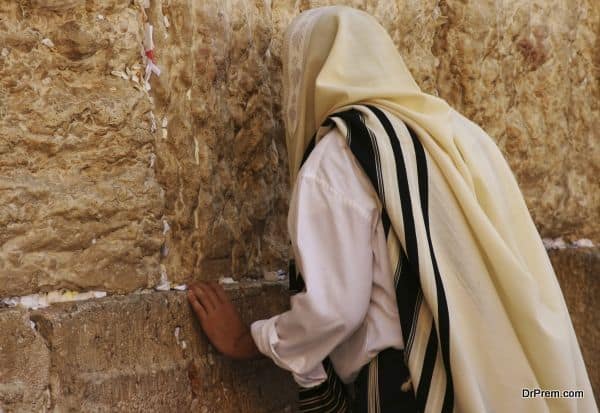 Senior citizens prefer religious tourism, as they believe that spirituality is important during the advanced phase of age and life. Many countries offer religious tourism to people from each corner of the globe. Mecca, Lourdes, Vatican, and Jerusalem are some of the major religious tourism destinations in the world. These destinations are visited by millions every year. Visitors also include kids and senior citizens who require special care during travel. It often includes safe food, lodging facilities, travel facilities, pilgrim safety, and more.
Safety and security is the major thing to consider in the case of senior citizens. It is vital to plan everything properly and systematically. It is also important to make sure that your chosen religious destination offer complete safety and security to old age people. Following we have some of the major religious tourism destination that offer complete safety and security to people, especially old age people.
Mecca
More than 13 million Muslims visit Mecca every year. It is one of the most visited pilgrimage sites in the world, and Muslims generally visit the place especially during the final month of the Islamic calendar. Senior citizens are amongst the major group that visit the place and they require special care and safety during the journey. Many tourism facility providers of Saudi Arabia offer special religious services for senior citizens. This includes quality lodging facilities, safety, and medical facilities. The Government offer special terminal facilities to accommodate people, especially senior citizens.
Lourdes, France
Lourdes is a major place of Roman Catholic pilgrimage and it welcomes millions of pilgrims every year. The destination offer top class facilities to their guests, especially old people. Almost all hotels of the destination provide medical facilities and wheel chairs to senior citizens and people who cannot walk. Apart from this, they also offer special guided tours for senior citizens. They provide special medical care and emergency medical facility to patients or people who need it.
Vatican
Vatican is the center of the Roman Catholic faith and a religious tourism destination. Many hotels and tourism facility providers offer tours packages on heavy discounts to senior citizens. They also ensure the safety and security of old people. They offer medical facilities to pilgrims according to their health conditions. The only thing they need to do to carry their ID cards to prove their age. They can ask for available discounts in hotels and flight bookings.
Jerusalem
The city is visited by more than two million pilgrims every year. It is the holy and important location for Christianity, Islam, and Judaism. Thousands of senior citizens visit the destination to connect themselves to the God. The government of the country tries to provide safety services to these people. Visitors can visit the place without any fear and worry. There are special lodging facilities and traveling facilities that ensure the safety and security of tourists, especially senior citizens.
Machu Picchu
Machu Picchu is known as a great historical site but it is an Incan pilgrimage site. It was privately owned by the emperor Pachacuti and it is visited by many people. They visit the place to connect themselves to God. The tourism authority offer special travel package for old age people to ensure their safety and security. It includes travel facility, food, accommodation, and medical facilities.
Summary
Nothing is important than the safety and security of senior citizens, especially when they are on religious tourism. They should ensure that their chosen religious tourism destination offer proper safety and security facilities to people.