11 things you should pack while travelling to a remote island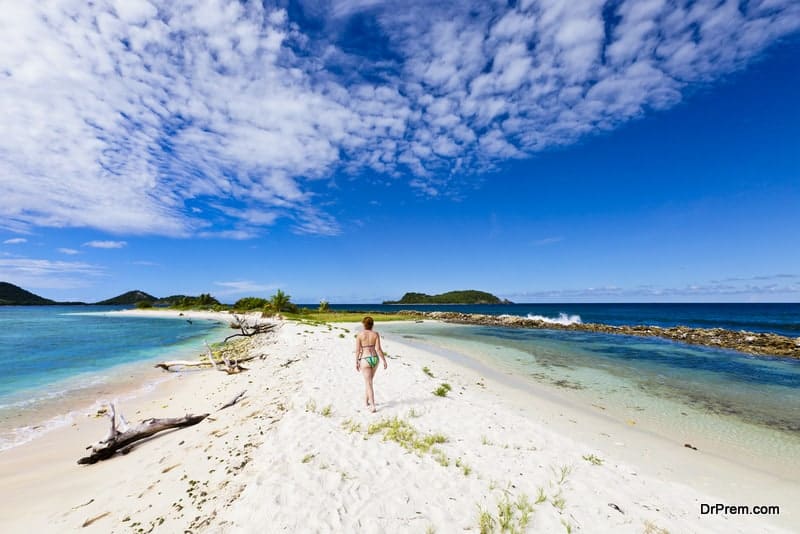 A holiday in a remote island could be an escape from the noisy city you live in. An island in the tropics have a tropical climate, obviously which will influence your packing decisions. Vacationing in a sunny, Remote Island can be fun or can be really a headache if you miss out on some things. We have compiled a list of items which you should carry while travelling to a remote island, and also a few things you should not burden yourself with.
11 things you should pack while travelling to a remote island
Bug spray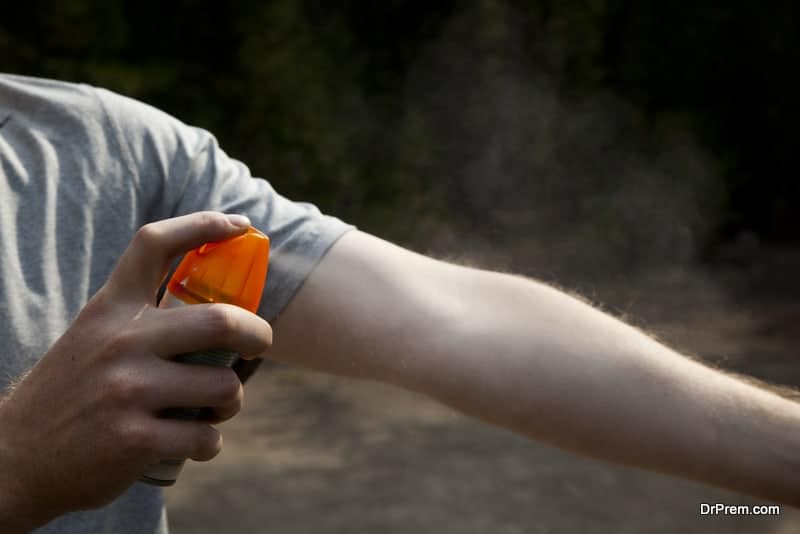 Never travel without a bug spray in the tropics, and spray yourself liberally with it when you are outside. A little caution might prevent life-threatening diseases. It is definitely one of the essential travel accessories you have to pack while on a trip to remote places.
Wet bags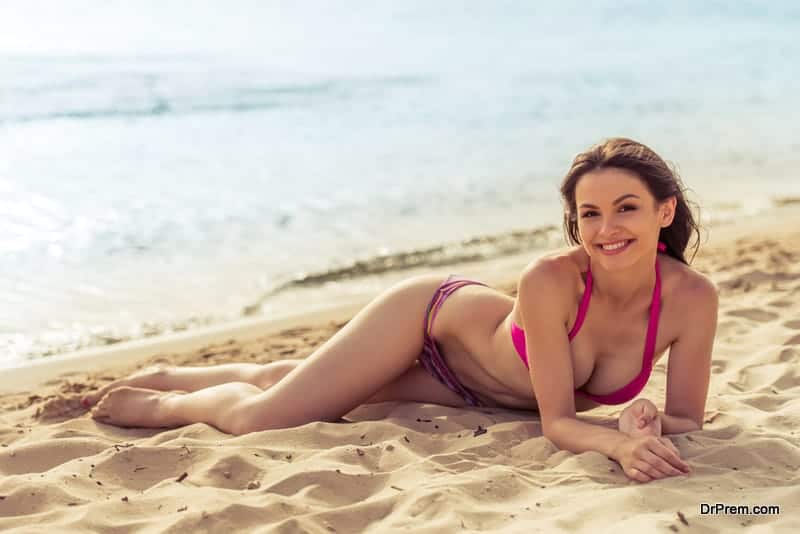 While travelling to a remote island, one of the things to have is a wet bag to pack wet swimsuits and towels. You can't pack these with you when you go to the mainland, or even to the campsite/resort/hotel on the island. Otherwise, you may end up with a lot of things and clothes getting wet too. 
Dry bag
What to pack for your remote island holiday needs some clever planning. Dry bags are absolutely essential as it will keep all your expensive electronic stuff like smartphones, Tablets, cameras dry from water. It'll keep your extra clothes dry too, when you go for that exciting Kayak ride.
Quick dry towels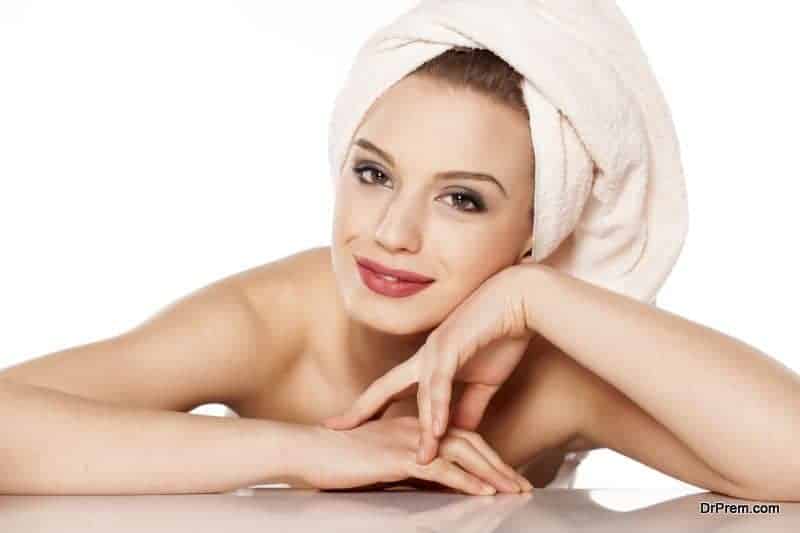 Since most resorts do not provide beach towels, it is best to pack the lightest cotton towel which will dry fast while travelling to a remote island. You can wash it yourself everyday in the evening and it will be dry the next morning.
Clothes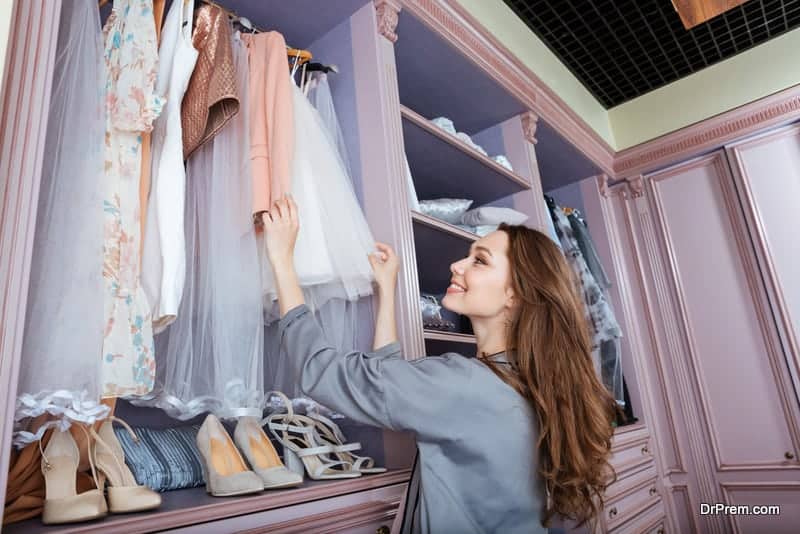 Like towels, you have to pack clothes which dry soon in humid weather. They should also be light, water repelling and lightweight. The best choices for clothes are those made from fabrics which do not absorb body odors or other scents easily. Choose some things which can be worn repeatedly after being dried in the sun, or look fresh even after they are washed a few times during your stay. So while travelling to a remote island, you must pack clothes which are breathable and dry easily.
Rewear certain items alternately or with two days between them so that they lose their odors, if any and you don't have to wash every single thing every day. Don't forget to pack a clothesline (thin one). Hang your clothes on dental floss, which will double as tooth cleaner and clothesline, therefore, a clothesline is one of the things to have on a remote island.
Travel daypack/s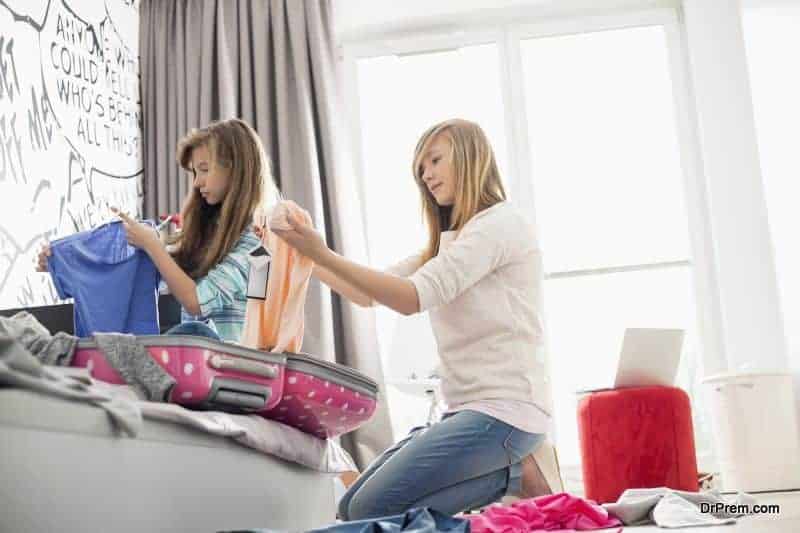 Including a daypack or bag to pack your beach essentials is necessary too. Choose one which has a separate compartment for swimsuit and wet towel, like the one from Planetwise. If you're travelling to a remote island with kids, you may need more than one travel bag.
Kindle or other E-reader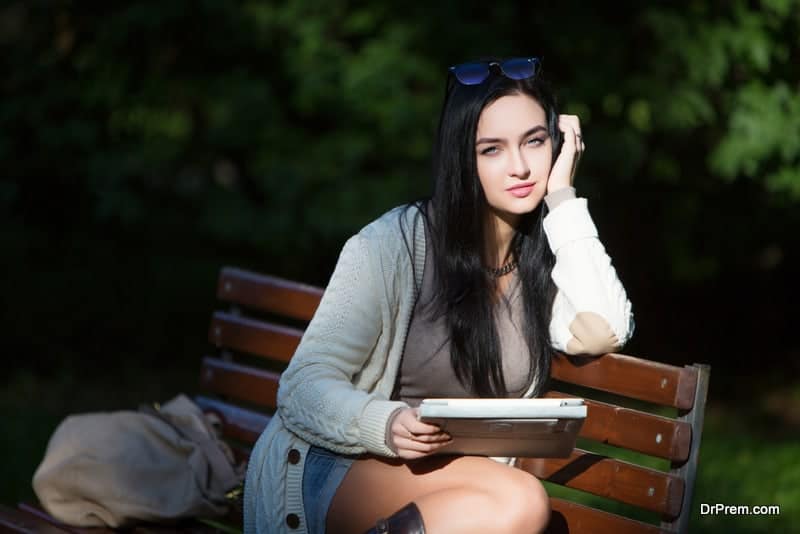 Unless you're big on meditation, you have t have something relaxing to do on the remote island. An E-reader like Kindle or any other will fill the hours and you can catch up on your reading in the hammock. Pack a waterproof Kindle Oasis or other water resistant E-reader. Your digital reading device is definitely one of the essential travel accessories for a remote island.
It will come in handy if you are traveling with kids too, as you can store numerous stories, instead of carrying a suitcase filled with children's books. You can entertain your kids on the flight, as well as in the room, on the beach – basically everywhere if you carry along their favorite stories in digital form.
Waterproof action camera (budget)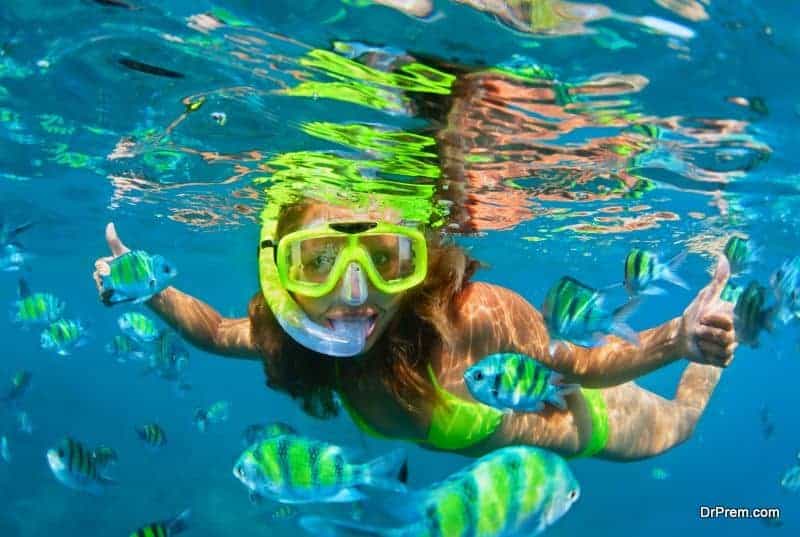 Capture all the underwater beauty with a waterproof action camera, as it is a once in a lifetime opportunity to film the untouched beauty. If you can afford the best in class camera, good for you! But otherwise, a budget camera which has good reviews and has all the accessories will also do an excellent job. Besides, you can use the camera on other trips around the world too.
Inflatable floaties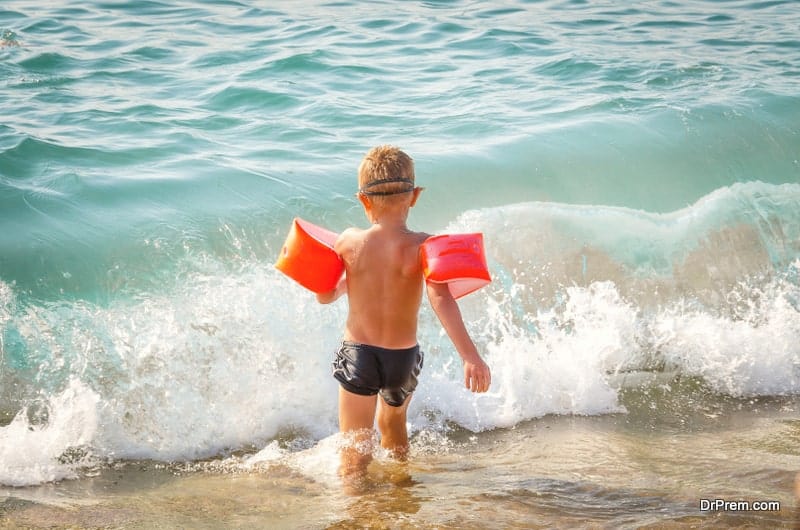 While travelling to a remote island with your children, especially very young ones, you should wear inflatable arm floaties. Resorts provide lifejackets, but these floaties will keep them safe too in open water. The currents are pretty strong sometimes in the ocean, and swimming or floating in the ocean is a vastly different from a dip in the pool. You have to keep a close eye on your kids when they're in the water, and you'd better be floating or swimming alongside them for extra safety. You can't be too careful, when it comes to your kids!
Snorkel set for kids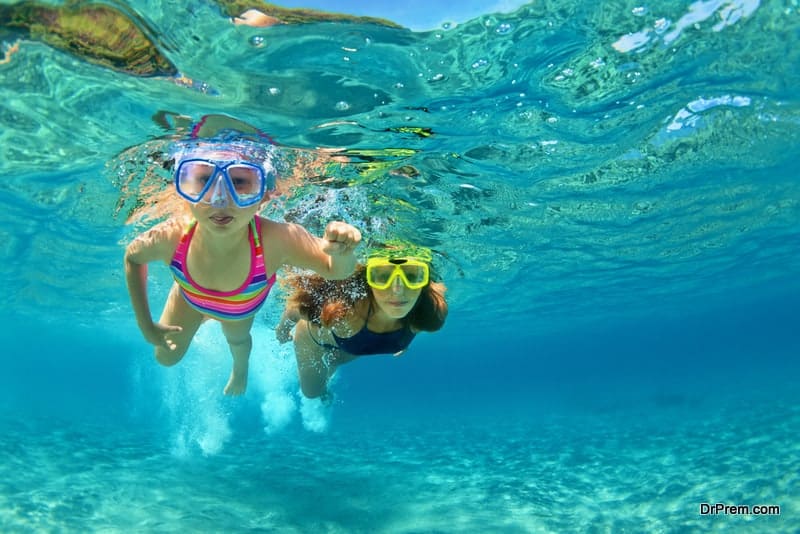 Snorkeling is one of the fun activities you can do on your remote island holiday. Kids love it too, but usually resorts and hotels do not have the snorkel sets to fit kid's tiny faces. It best if you carry your own toddler set. Dry top snorkel set is better than a totally open one. You may feel its a little much dragging snorkel sets halfway around the world, but you'll feel it's worth it when you see the happy and excited faces of your little ones later, when they're able to join you in the water!
Sunscreen and sunglasses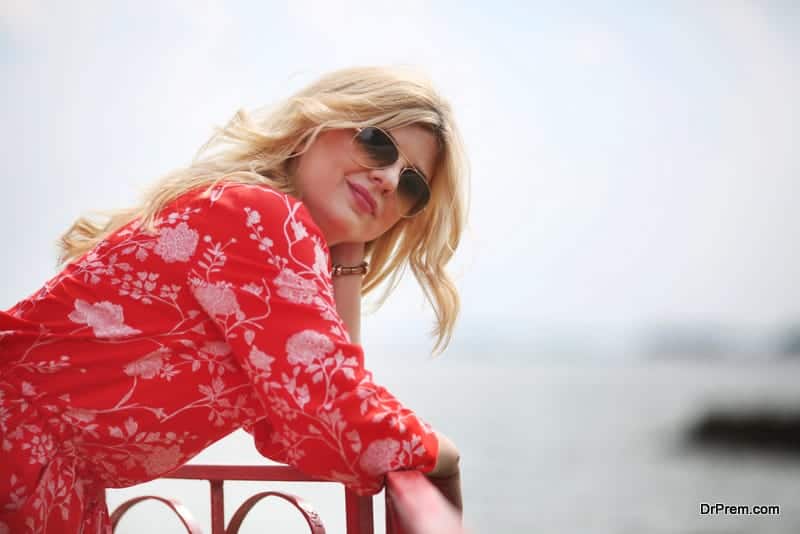 These two things are of course, de rigueur and top of the 'what to pack' list. We've included them in the end so that you don't forget to pack them. Since the sun is quite strong in tropical islands, you will need high value sunscreens and the darkest UV protection sunglasses you can buy. Organic or herbal sunscreens are an option you can choose. Good for you and good for the environment.
What you should not pack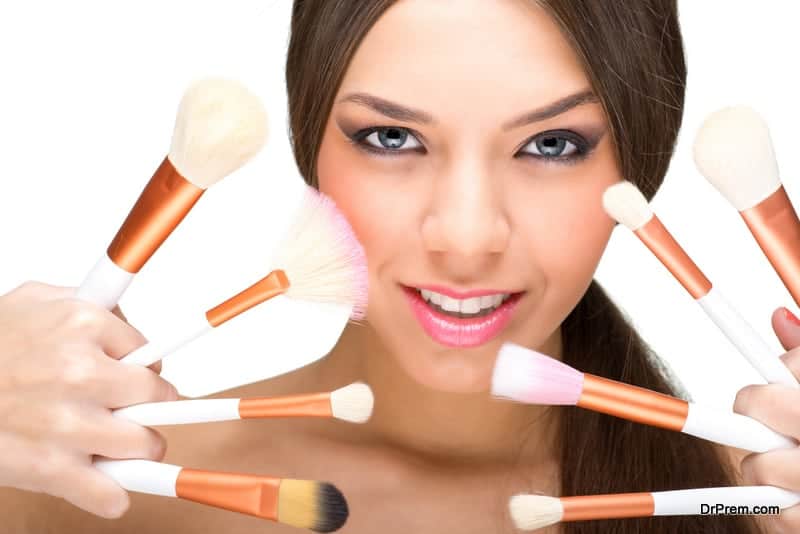 Don't overburden yourself with things you won't need – such as fancy shoes, jewelry, makeup, heavy clothing, laptop (no WiFi or net connections) so it will only make your luggage heavy.
Enjoy your remote island holiday with your whole heart. Your getaway from the crowds will be a way to connect with yourself and your family, turning the simple holiday into one of the best holidays of your life.