10 tourist activities to do while in Dublin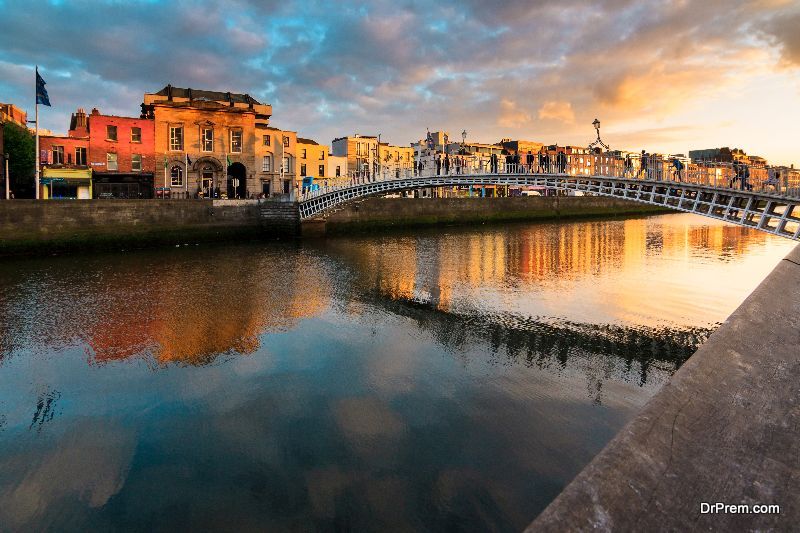 Fringed on all sides by a broken skirt of mountains, Ireland has been rightly called "the Emerald Isle" owing to its lush green landscapes. With a low lying central plain and ridges projecting from a bed of limestone beneath, this magical region is a favorite tourist haunt from all corners of the world.
Dublin, the capital is enchanting with a plethora of exciting activities that will engage the tourists all day with fun and creativity. Dubliners are hospitable and their poetic speeches would hold you enthralled. Here we go with a number of exciting pursuits to be relished while on a vacation to this destination:
Do what the Dubliners do: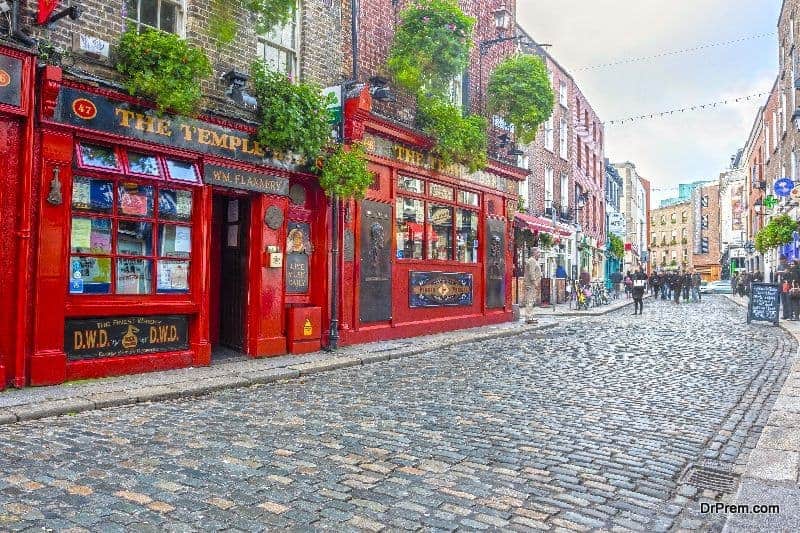 The Temple Bar is a very popular neighborhood known for its amazing cobblestone streets, cafés, art galleries and architectural wonders and the locals like to see this place as if it is frozen in time retaining the historical charm. Yet the place has blended perfectly with contemporary lifestyle side by side with the old world boniness set amid an eco-friendly backdrop. The Irish Film Institute is a prestigious art-house extravaganza worth multiple tourist visits. The gallery of photography and project art center is a powerful crowd puller.
Try out the savory Irish cuisine:
You have an opportunity to eat well without overshooting your vacation budget. Restaurants like WILDE and Guinness storehouse deliver lip-smacking grub. Smoking hot crab tempura, smoked salmon, and beef Carpaccio await you. The aroma is way too tempting. For those having a weakness for Asian and far-east delicacies, Yamamori Tengu would guarantee the best. The Brasserie is legendary for starters and desserts. Never miss their butter scones!
Drain a flawless pint at Kehoe's: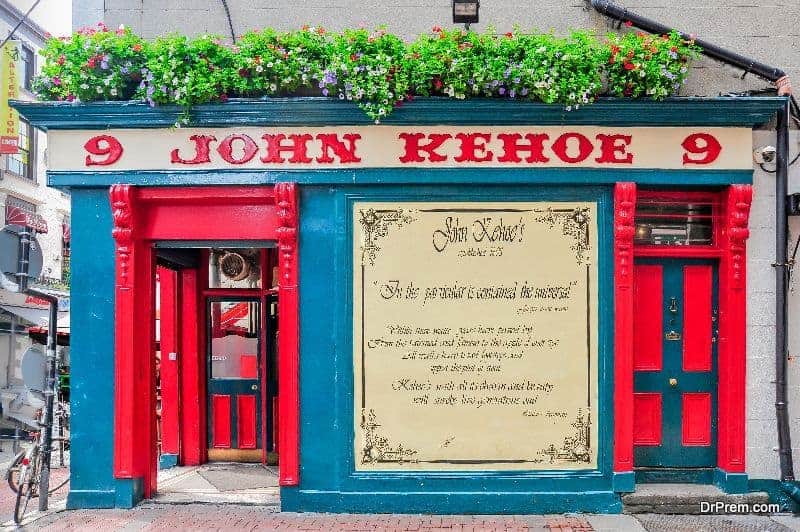 Being at Dublin and not visiting Kehoe's would be a big miss. It is crammed with a colorful crowd. The hospitable staff of the bar keeps your mug brimful no sooner you drain it. It is a tavern type decor with a glossy makeover. Its timber-finish interior and choicest drinks would make your crapulence bout a rich experience.
Wonder at the beauty of St Patrick's Cathedral:
It is the largest cathedral on Irish soil and is one of the most visited tourist attractions. Its architectural flamboyance can be practically felt everywhere, both inside and outside. It is here where Jonathan Swift, the legendary author of ' Gulliver's Travels ', lies in eternal rest.
Experience a close encounter with the Irish royalty at the Dublin castle: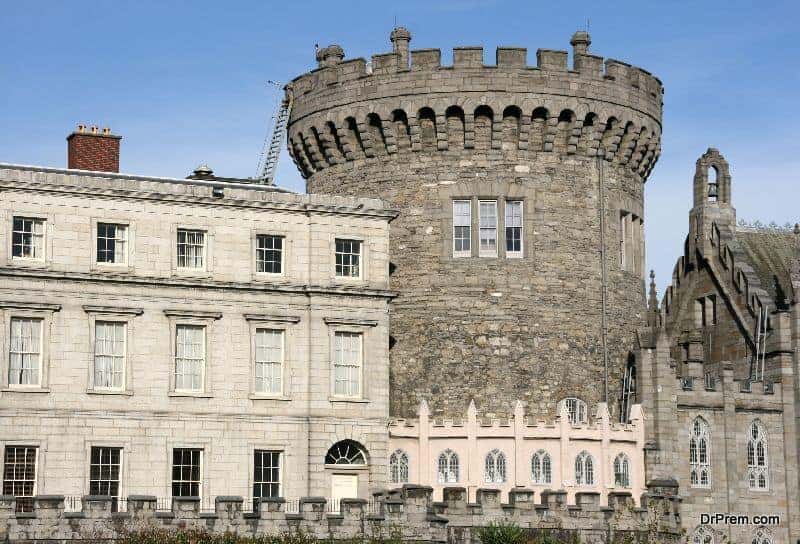 Well, your general concept of a conventional castle won't apply over here. In Dublin castle, you will not find any moat or a drawbridge or a tower from where boiling oil is showered below or any other defense mechanism against the invading foe.
It is a grand conglomerate of the 18th century administrative blocks designed on a medieval layout of 2 courtyards. It is a stage for hosting functions of national importance which is rather diplomatic in character together with the audience packed gigs-like concert recitals. To have an access to its richly decorated interiors, you need to buy an entry ticket. However, wandering around the castle is absolutely free of cost.
Savor some piping hot Irish stew at the Porterhouse:
This is Dublin's oldest pub with a powerful rustic charm. It is all wooden structure built with style and elegance. The quality of the beer is unbeatable. A popular dish oyster stout prepared with authentic oysters is insanely delicious. Select any pub food of your choice and it is an instant hit! Irish stew and bangers and mash are great fillers. They are awesomely mouth-watering as well. All these come at a wallet-friendly price.
Fair priced quality shopping: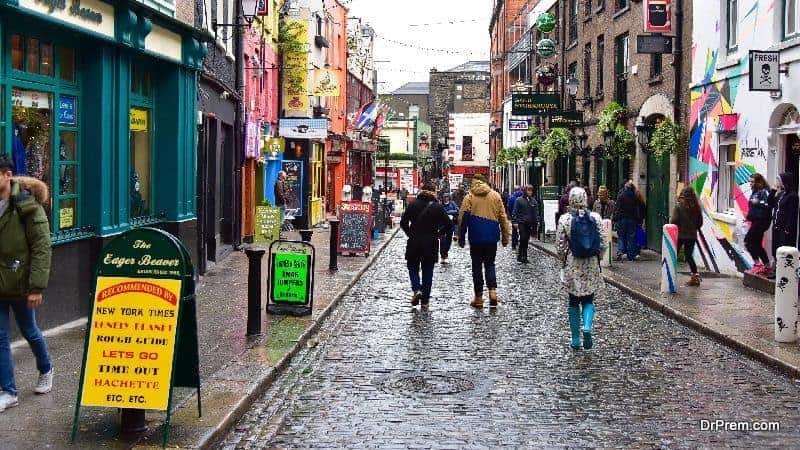 The Temple bar area is a shoppers dream. It is literally dotted with stores selling a range of cute merchandise. Om Diva shopping center is all pink and sells exquisite jewelry and fashion attire. Indigo Clothes is known for menswear with the latest design. Power court center is an organized shopping mall displaying a range of products at a fair price.
Guinness storehouse factory:
Located in St James Gate Brewery, this is a treasured tourist haunt. The interior is exactly a replica of a pint of Guinness. Take an educational tour through the 7 floors of Irish brewing history and learn how the Guinness family has brewed the stout beer down the generations to perfection.
Capture your selfie with the Tower of Dublin: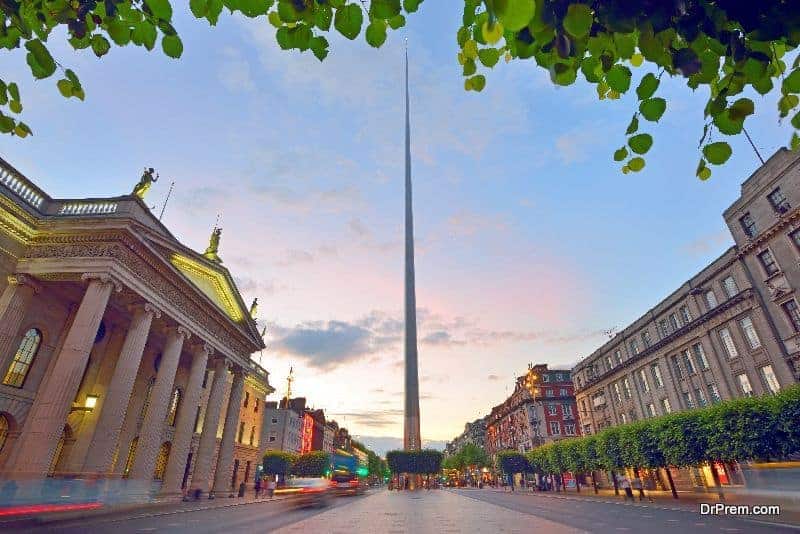 This is the most pronounced monument that could be located from far, the tower stands in the center of O ' Connell Street at a height of 120 meters from the ground. The spire is illuminated at night by an external source and acts as a beaming signal against the night sky.
The sea – not very far:
The sea is only a half an hour's bus ride from the city center. Howth is a quaint little town by the sea located up North. With homey clothes on, you may hike up to the lighthouse. All along the way, excellent photo opportunities exist while you breathe in a lungful of fresh air.