Five most visited tourist attractions of the world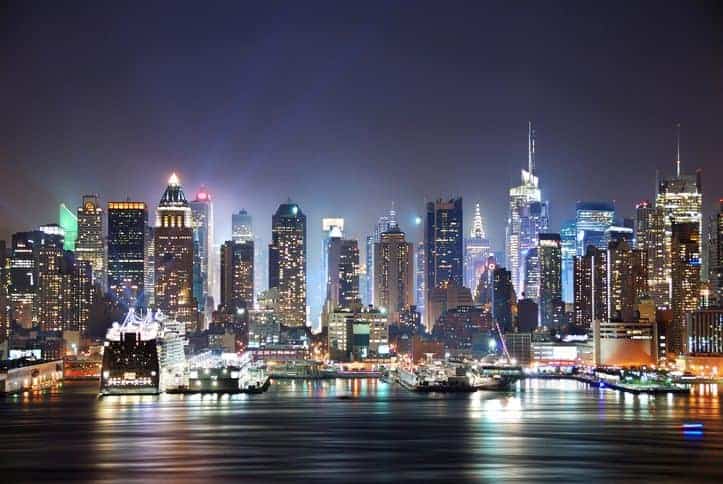 All around the world you will come across many popular places considered as famous tourist destinations; however, some places attract an unnaturally large number of tourists every year. So, here is a list of some of the most popular tourist destinations of the world that manage to attract hundreds and hundreds of tourists every year:
Times Square, New York City
Every year on New Year's Eve, you must have seen the images of Time Square in New York and thousands of people gathering there to celebrate New Year on your local news channel. Times Square is one of the most famous tourist places of the world which receives 39,200,000 visitors every year. It is also one of the most convenient places in New York with easy access to all kinds of public transportation available in the city that never sleeps.
Located on the US-Canada border, Niagara Falls attracts millions of tourist every year. This magnificent waterfall is worth watching too as it spills millions of cubic feet of water every minute from a height of 70 to 80 feet. So, no wonder thousands of tourist flock this place all the time to see this spectacular sight of natural water fall.
Located on the cross-roads of Europe and Asia, Istanbul is one of the most historic cities of the world. However, being itself a major tourist attraction, the Grand Bazaar of Istanbul is highly famous for being one of the oldest market places of the world. While walking through the Grand Bazaar, you will still find the vaulted walkways built in 15th century and lots of things to buy like hand-painted ceramics, intricately designed carpets, beautiful lanterns, Byzantine jewelries and many more attractive products.
Disneyland is called as the happiest place of the world and so it is not a surprising thing to find Tokyo Disneyland in the list of the famous places of the world. Although after the devastating earthquake and tsunami in March 2011, this famous family centric theme park temporarily closed but quickly reopened within just a month and started attracting people from all over the world.
Notre-Dame Cathedral, Paris
Built in 1345, the Notre-Dame Cathedral is a perfect example of the beauty of Gothic Architecture. The crouching gargoyles, the towering buttresses and the magnificent rose windows make this cathedral a spectacular sight for tourists all around the world. Although Notre-Dame Cathedral survived many violent past since its completion, but it still stands proudly exuding its Gothic beauty in the middle of Paris.