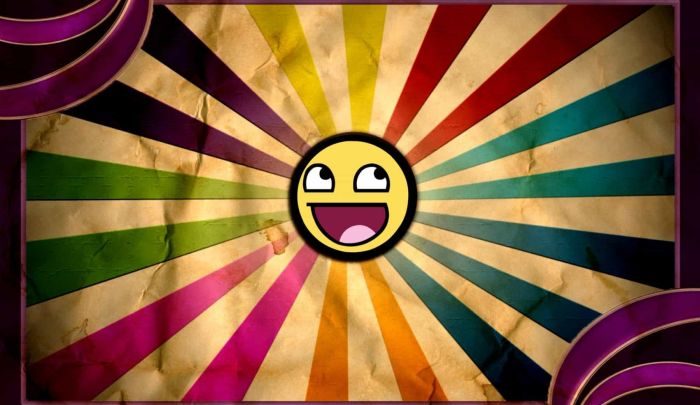 Awesome – To inspire awe in others and in your self. To be so awesome that people feel good because of what you do. That's being awesome. We've compiled a list of all the characteristics that we think are awesome with a brief description of each one. If you're on 10 out of 10 by the end of it, high-five, you're awesome. If you don't do quite so well, think of it this way; at least you're in the process of becoming awesome, and that in itself, is awesome!
25 Ways on Being Awesome All the Time

1. Be thankful for what you have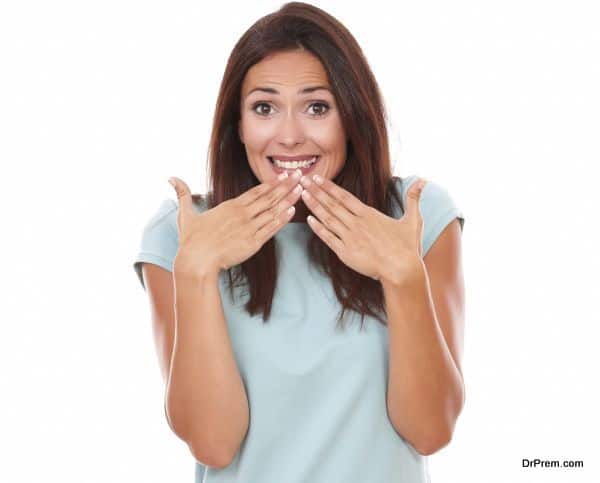 Do not lose sight of the fact that you have everything you need to keep yourself happy. Be thankful that you have a beautiful family and a bunch of friends who are always there for you. It helps you keep yourself positive and motivated all day long. It is important that you do not close your eyes to all you have in an attempt to chase happiness.

2. Discover your inspiration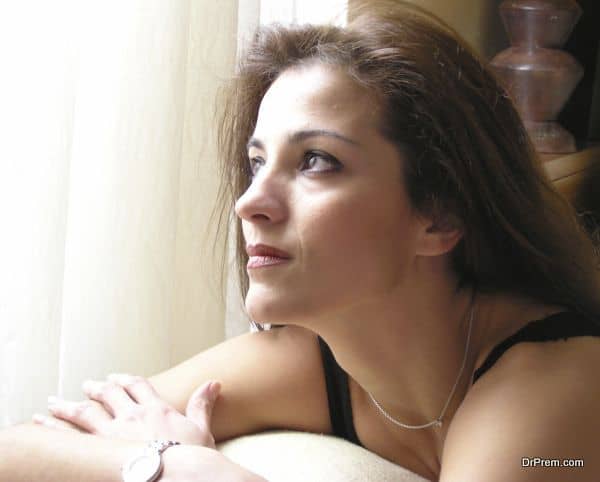 Those who wake up to the morning news usually find it hard to come out of the negative frame of mind. You must not stuff your life with negativity early in the morning if you wish to invite success and happiness in your life. Read a motivational phrase that can instill energy into your life and give you hope that you have what it takes to be a winner in life. Listen to a peppy number or inspirational audio that can rekindle your soul and keep you highly motivated.

3. Find happiness in everyday moments of life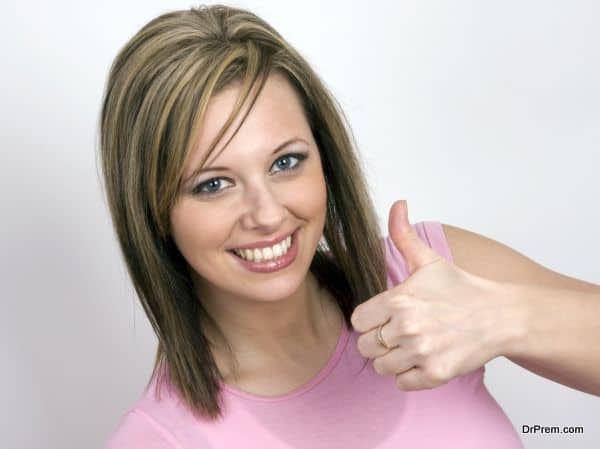 Do not run after happiness, as demands are never-ending. You always crave to have more regardless of anything else. Learn to lower your expectations so that you can be happy with what life offers you. Do not expect miracles in life as happiness actually lies in the small moments of everyday life. Do not let these happy moments pass by you.

4. Plan your day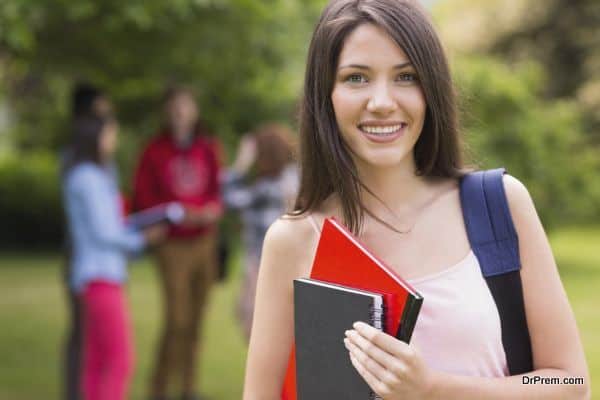 When you start your day without a plan on your mind, you end up feeling disappointed, as you hardly know how you spent your day. You do get not achievements to hold your head high, which eventually kills your inner motivation. Make time to plan your day as it helps you keep yourself focused and gives you a sense of achievement too. Write your goals and timeframe them so that you can measure your success and make the best use of your time.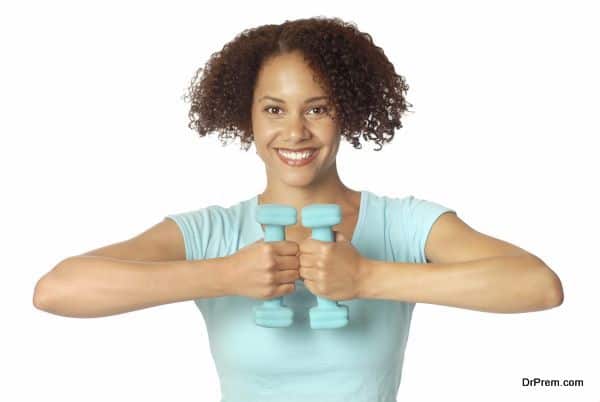 Your morning exercise schedule helps you gather the strength to carry on. You get determined to derive desired results and feel powerful. It is a simple way to take the control of your life in your own hands. It is more like a promise to yourself that you will not let anything come between you and your goals. Moreover, morning exercise revitalizes your soul and helps you be more productive in life.

6. Take it easy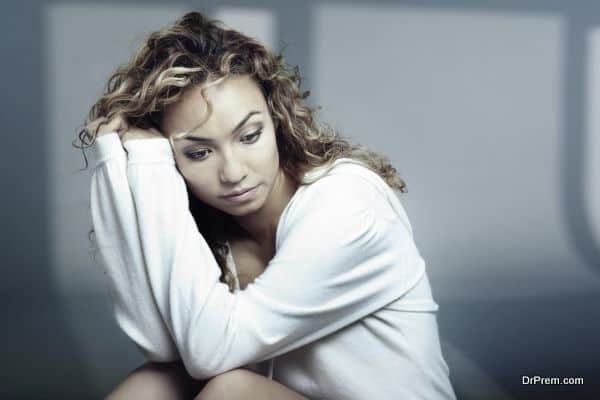 You may have tones of insecurities in your life but that must not keep you from looking at the brighter side of the story. Do not take things too seriously as life is what you make it. You may be worried about your career or struggle with a lack of money but remember things could get worse. Millions of people die of hunger each day and thousands of kids live in orphanage age homes waiting for someone who could offer them the life they deserve. You cannot compare yourself with them, as their troubles never end.

7. Get a step closer to your dream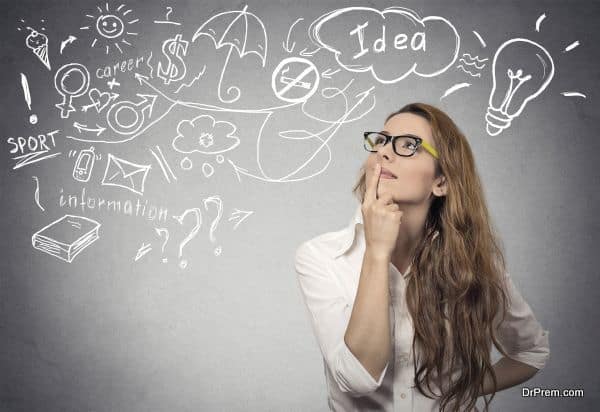 Do not let anything keep you from realizing your dreams as everything happens for a reason. Those who dare to dream big have the strength to turn their dreams into reality. Nothing happens overnight, you have to work hard to achieve your goals in life. Do not lose sight of your dreams and make efforts to get a step closer each passing day. Nothing makes you happier than the fact that you are moving ahead in the right direction.
To be awesome, you can to be aware of your surroundings. This means acknowledging the environment that you are in and not being distracted by your thoughts. The less you have to think, the more awesome you become by being more present. People will feel your presence and you will experience life in the moment, instead of being clouded by thoughts of the past or possible events in the future.
This field of study has been explored deeply in books such as The Power Of Now and A New Earth, in which Eckhart Tolle repeatedly defines what it means to be present and the joy that can come from it. These books are an over-exaggeration of the seemingly simple task of being present, and yet so many people can't and don't do it.
9. Take Care Of Yourself
This might sound like a contradiction of some who is awesome, but before you can be awesome, you have to take care of yourself by maintaining your health and doing things that you enjoy. In return, you become awesome and a source of energy.
10. Don't Ignore Those In Need
I'm not suggesting you become Batman and start fighting crime in your neighborhood, we already have people to do that and they're called the police. People in need are all around us and awesome people help them when they can. They know that we are all the same and sometimes some of the people fall down. We can all get an awe-inspiring feeling from helping those in need, and there are people in need all around us. Wouldn't it be awesome if everyone helped anyone they could? That would be awesome and awesome people know that, that's what makes them awesome!
11. Have Integrity In your DNA
You are truth, you speak the truth, and your aim is to always help others and to be fair. Awesome people are not martyrs, but instead, they take enough for themselves while at the same time making sure everyone else is dealt a fair hand.  They make sure their word can be relied upon and always come through with their promises.
12. Stick Up For The Underdog
Awesome people have the ability to see others who may need some help and support, and give them the helping hand that they need. They help when they can, even if others are not. Awesome people know that everyone deserves a chance and they thrive in helping others succeed.
13. Work Hard And Fair
Awesome people do their fair share of work and don't burden others with their workload. They don't pass on their work to others and they reciprocate work that is done for them.
14. Be A Role Model
Awesome people realize that there are people who are looking up to them, and therefore ensure that they're actions are in the best interests of the people who are looking to them for guidance. They make sure that they are a positive influence on those around them, and any advice they give is purely for the best interest of the person who has asked for it. Being a role model is a privilege, and awesome people know that and thrive on it. They make others feel awesome by helping them and they take on the role of a leader naturally, which leads is to…
15. They Are Leaders
If your boss or manager is awesome, they're a leader and not a manager. The difference is that a leader is by definition leading; they are leading from the front, instead of pushing from the back. A leader is a driving force and awesome people have an aspiration to be driving forces for the best interests of others. People look up to leaders to empower them to become their own leaders, and that is an awesome characteristic to have.
16. They Believe In Being Good First, And Right Second
Awesome people don't feel the need to always be right. They understand the needs of others and they don't crave the pride that comes with always being right. People know when they're wrong and awesome people don't enjoy humiliating others for their own amusement. That's what makes them awesome.
17. They Are Artists
Artists create something out of nothing and awesome people are able to create art, in one form or another. In the broad sense of the word, a painting, a piece of music or even a business can be art, because they are all created from something that wasn't inspiring people to something that can. That is a powerful skill to have, and if more people were to have it, we'd be surrounded by art that made us feel good.

18. Put on a smile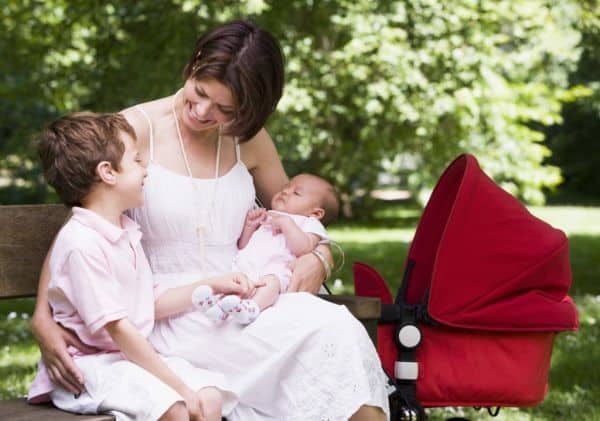 A smile does not cost anything and helps you spread kindness. Share a smile with those who you just meet one the way to the store or the people who help you get things done. A smile makes the other person feel good and makes their day. When you smile at them, you make them feel relaxed and spread the feeling that you hope the best for them.

19. Help voluntarily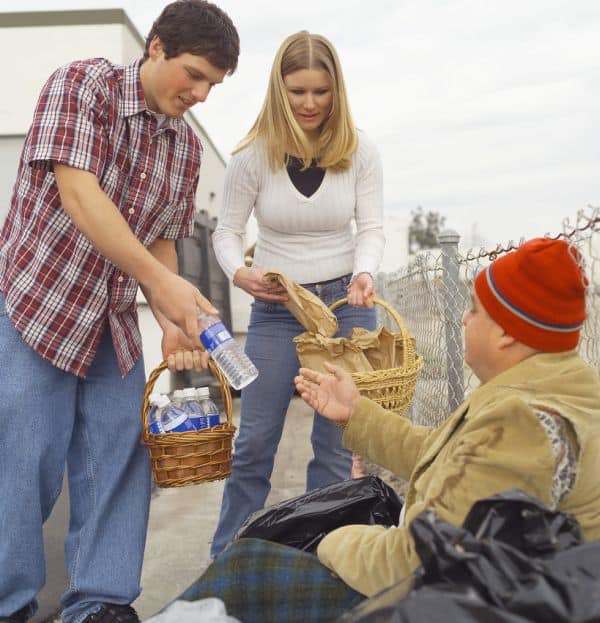 Be a volunteer to help others. Start giving little help to those who need it. Keep your ears and eyes open; see who needs your help. Do not expect them to be thankful for offering help. It will make you feel good. Help people who are underprivileged and deprived without boasting of it.  A little help on your part could change someone's life or if not anything else it surely would make them happy for a moment. That beautiful smile is your priceless gift.

20. Learn to appreciate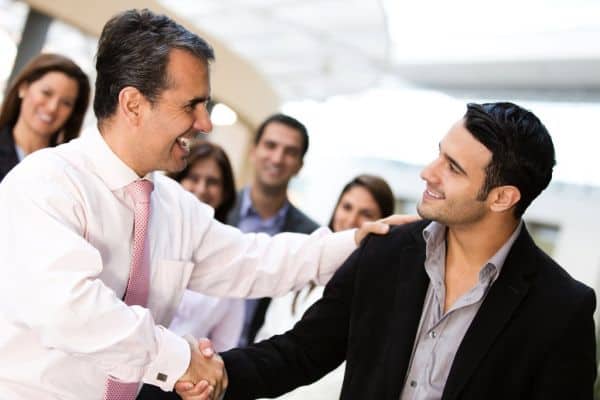 Appreciate people around you who love you unconditionally. Do not leave a chance to show that their efforts matter a lot to you. If giving words to your feelings seems harder initially, appreciate by giving them a kind look, which says, "You appreciate".
21. Be kind to all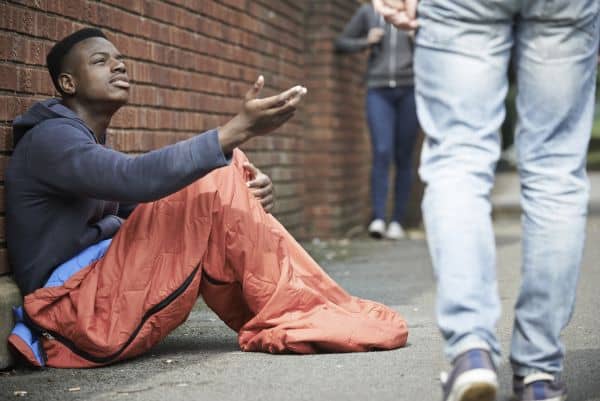 You cannot be kind to others if you are not kind to yourself. Your kindness would make others feel the same way they make you feel when they show their concern. Do not judge others (or try to judge them the right way) but be kind to everyone regardless of whether they deserve it or not. It works as a feel-good factor in you and improves your mental as well as physical health.
22. Show your concern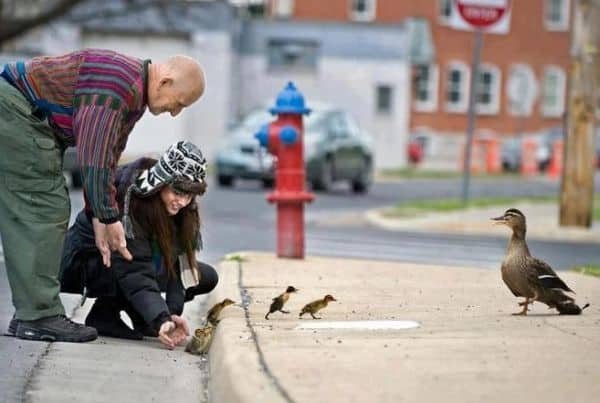 Each one goes through pain, suffering, regrets, and sorrows of life as you do. Let your experiences turn you into a compassionate person. Moving on in life is important but do not expect perfection from others or from yourself. Try to be all ears when people talk to you since you expect the same.  Be completely positive and polite to everyone who comes across.
23. Love even more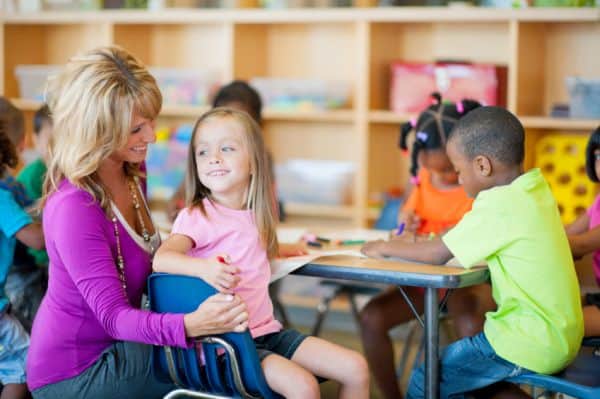 Loving everyone is a sincere way to spread kindness. Love animals since they are also a part of this universe. Learn to share; it brings sweetness to your relationships. You feel good when your friends call you to show concern. Be the one who takes an initiative. Surprise them by catching up with them through a phone call or a text message. It would make them feel good but do not expect or ask them to return the favor.
24. Change your perspective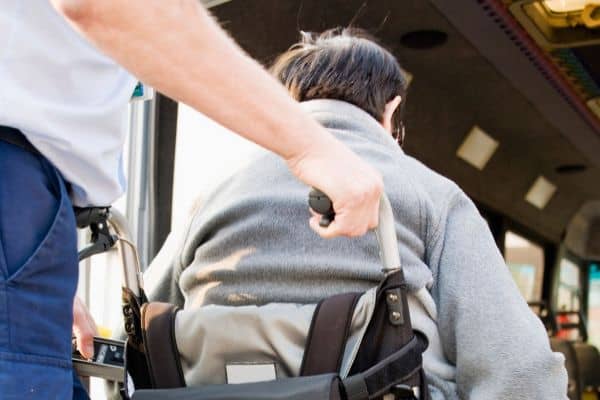 Offer a seat to a disabled person. Carry someone's heavy bags or greet people with kindness and love. Your small acts of kindness would not only change the world around you but also give you inner peace and satisfaction. Imagine if we all start spreading kindness.
25. Be them for a moment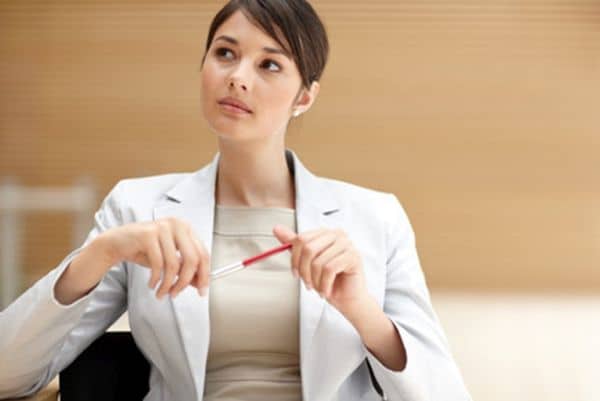 Instead of criticizing others, keep yourself in their place, and analyze the situation. It helps you get a better insight into them. Use it to persuade them to do better.
These characteristics all describe a general all-around good person, but what makes the difference is their consistency. To be able to show these characteristics continuously, you have to have a lot of courage. Courage comes from overcoming your own challenges in life. If you are in the process of becoming awesome, that is also awesome.