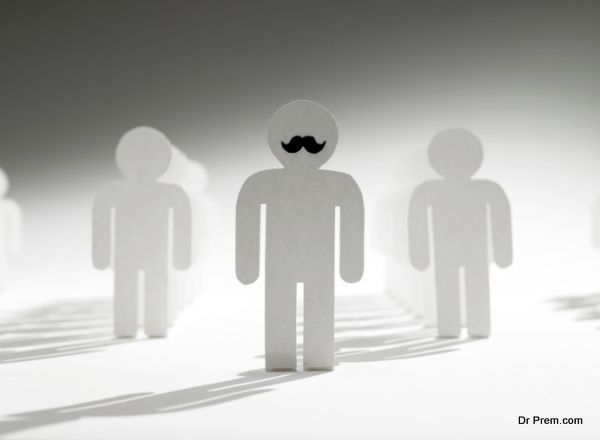 Lead by Example
Every group needs a leader, no matter how many number of people are there in it. However, simply bossing around or bullying people aren't the exactly the attributes of a leader. A leader is a lot more than just that. There are reasons why a leader is a leader and he or she ought not to take advantage of his or her position. Leaders ought to lead by example and not by power. You don't just get respect because you have been made the leader. You ought to get respect if you truly deserve it. And if you do deserve respect, you will get a whole lot of it without asking for it. Just being the leader doesn't mean that you shall be getting respect whether you are worthy of it or not. Also, pleasing one's followers isn't a way of getting respect either. You need to do something that will bring in results and happiness for your group. Get your followers to do what is requisite and give them reasons for everything. This way your followers will know of their role in the team and the tasks shall be accomplished. Bullying people into doing tasks isn't going to be helpful to you.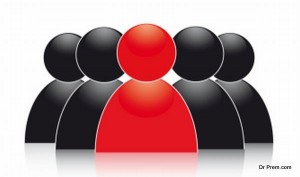 Rules of Leadership
Your comments are going to be useful and you are going to be watched and followed closely. Therefore, be careful before doing or saying anything. Don't do anything which is incorrect or which will defame you. You know that people are following you now and you cannot afford these things. If you sense something is wrong, bring it up and discuss it with your team mates. Kill the issue then and there. For, if something lingers around your team, it is going to be extremely harmful to both, you as well as your team. Thus, if you see any faltering, pull up immediately and bring things to a close. Follow what your team mates are doing make changes if needed, appreciate the good work. This will lead to a better environment within your group. It will also show your true qualities as a leader. You may be leading a small group, an organisation or a country. You need to do it in a systematic, friendly, sweet yet firm manner so that there is efficiency but at the same time, people don't get offended by you. You don't have to act like the idiotic big guy who goes bossing around and bullying people either. Keep your head in the right place and work objectively. You definitely shall achieve your goals.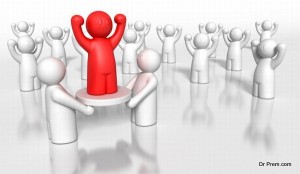 Get Everything Under your Control
There will be times when things will simply go out of control. You will have to find ways to bring things back on track. You need to find ways to achieve the best of results and at the same time, you need not offend anyone. Also, you need to be clear and concise when explaining your ideas so that people don't go bonkers when you are explaining. If your fellow will not understand what their task is there is no point then in doing anything. Hence, explain clearly. There are all kinds of people everywhere and you need to handle them patiently and carefully. There might as well be a popular personality that you have to handle. You have to inculcate this person in the group and make the person as well as the group comfortable. So, that neither of your group members are affected by the presence of this personality. It is your job as the head to get the work done by everyone. This responsibility you shall have to handle in an extremely delicate manner. No matter what kind of persona is present in the group, everyone works together in order to finish the tasks well in time so that you as a leader achieve results. This could be your first experience as a leader and in this case, it becomes all the more necessary that you lead by example.
Lead Effectively
However, if you have formerly been a leader then you ought to learn from your mistakes. You might be in any position as a leader and there shall be people under you. How you handle these people and what you do as a leader isn't important. The final outcome of your efforts is. Once the results are out, it shows what exactly have you done as a leader. Thus, your efforts as a leader are directly proportional to your results. This is universally applicable and doesn't vary from culture to culture. This is true in each country, each culture, and each organisation and in each team. Thus, let your persona emboss your team and let them do the necessary. Once the results are out and the work done, everyone can let bygones be bygones. You know how to lead effectively.