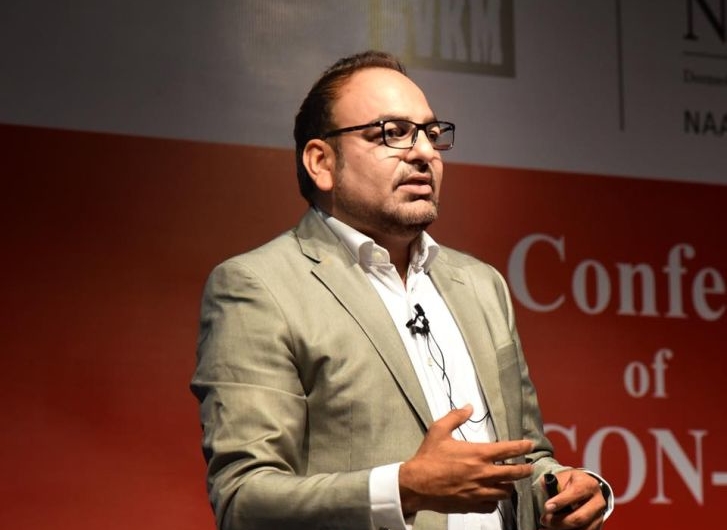 The prestigious Narsee Monjee Institute of Management & Science (NMIMS) held an insightful conference on 14th Feb. themed around Future Healthcare. It was a great honor for me to be invited as the keynote speaker to deliver my views on the Latest Technological Development in this conference. I would also like to take this opportunity to thank the organizers for felicitating me acknowledging my contribution in healthcare and medical tourism sector.
The conference and its objective: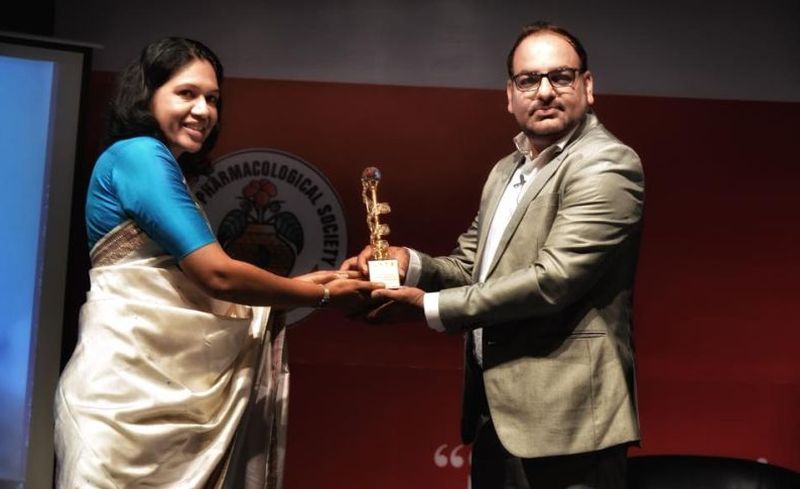 A wave of innovations riding on disruptive digital technologies would reshape the future healthcare. The objective of the conference was to foster a meaningful interaction between engineers and clinicians to create better solutions for future healthcare needs where technological advancements play an integral role.
NMIMS has a good track record in conducting purposeful conferences setting the platform for rediscovery and reinvention through meaningful and educative interactions.  I highly appreciate the institute for selecting this theme when global healthcare is at the threshold of adopting intelligent analysis much beyond the scope of human brain. I was glad to share my knowledge and experience with an appreciative audience comprising of talented students, scholars, reputed industry professionals and top-class faculty.
Data-driven technological advancements to dominate future healthcare: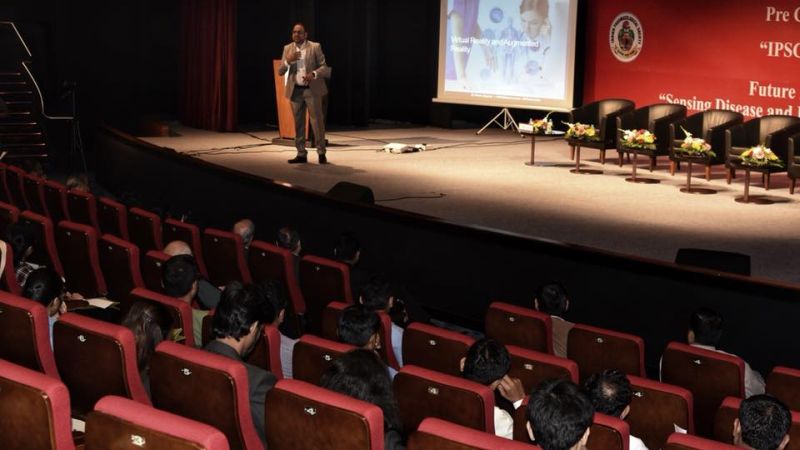 Today, data is highly valuable as it is the key source of information. The future healthcare will largely depend on the meaningful insights extracted from data consolidated from disparate systems. Data analytics supported by technological innovations are changing the entire pattern of healthcare delivery improving the quality and outcome.
I strongly believe that in near future Telemedicine, Artificial Intelligence, Internet of Things (IoT), Virtual Reality, Augmented Reality, Block chain technology will have a greater impact on healthcare management practices. The target is to reach out to more number of patients faster in a situation when the world is facing acute shortage of medical workforce and facilities.
Technology in medicine: Prevention or cure?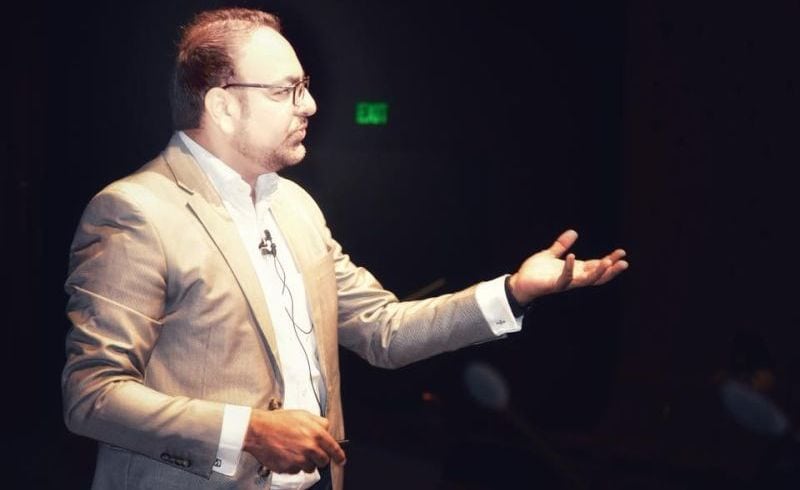 But I would like to drive home another important point.  Are these technological advances meant for treatment and cure alone? The rising healthcare cost is a serious global concern. Here I feel the application of technological breakthroughs is more in preventive medicine than for curative purpose. These are targeted more towards preventive measures and personalized therapeutics covering both the aspects of cure and prevention.
Extended healthcare practices- remote monitoring and patient empowerment: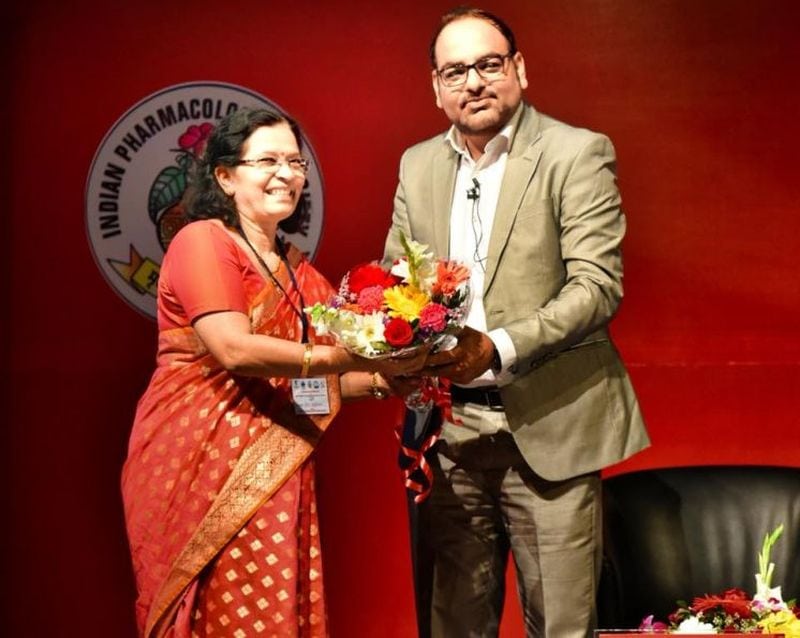 Imagine the benefits of being connected to the remote medical caregiver through wearable and IOT that will constantly send real-time data about your medical status enabling you to take timely protective measures.
Consider the burgeoning aging population with restricted mobility but suffering from serious chronic ailments. Telemedicine enables timely bedside medical care preventing recurring hospitalization costs.
I always impart utmost importance in raising the patient's health literacy and awareness about the latest technological advancements. This would lead to more patient empowerment and self care improving their quality of life and reducing the burden of caregivers.
Finally, one vital point to ponder. Healthcare is changing fast with technological advancements but how fast are we adopting them? The objective remains unfulfilled unless we develop an organized system maximizing the utilitarian benefits of the technology.
https://drprem.com/wp-content/uploads/2018/05/NMIMS-Healthcare-Conference-5.jpg
600
727
Dr Prem Jagyasi and Team (C)
https://drprem.com/wp-content/uploads/2021/06/Dr-Prem-White-Logo-Live-A-Great-Life-With-DrPrem.com_.png
Dr Prem Jagyasi and Team (C)
2018-05-24 15:06:02
2018-05-24 15:32:32
NMIMS Healthcare Conference emphasizes on technological advancements in future healthcare