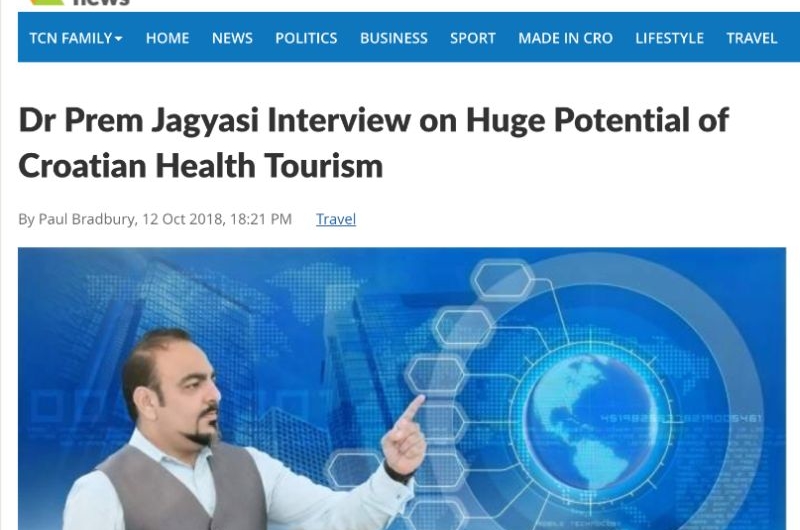 Dr. Prem Jagyasi, the globally renowned personality in the medical and wellness tourism circuit was recently featured in an exclusive interview with Paul Bradbury, the author of Total Croatia News (TCN). He was invited as a keynote speaker in the 2nd Adriatic Health Tourism Investment Forum in Zagreb held on October'18.
Image Source : total-croatia-news.com
TCN is a leading online news magazine of Croatia that enjoys a huge viewership of millions of readers worldwide. Paul Bradbury has been instrumental in generating great curated content for this online news magazine that drew appreciable global attention in a very short span of time.
It was an opportune moment for him to catch up with Dr. Prem to get an insightful view of Croatia's potential in health tourism. The country has an interesting background in this respect. The first organized health tourism in Europe started in the sunny island of Hvar, which was popular among the elite circles of Vienna and Budapest.
The conversation with Dr. Prem was arresting enough. His insight unraveled many hidden potentials of the Adriatic coast that can make it a year-round health tourism destination. Paul deftly maneuvered the conversation putting up relevant queries which were nicely elucidated by Dr. Prem with facts and figures.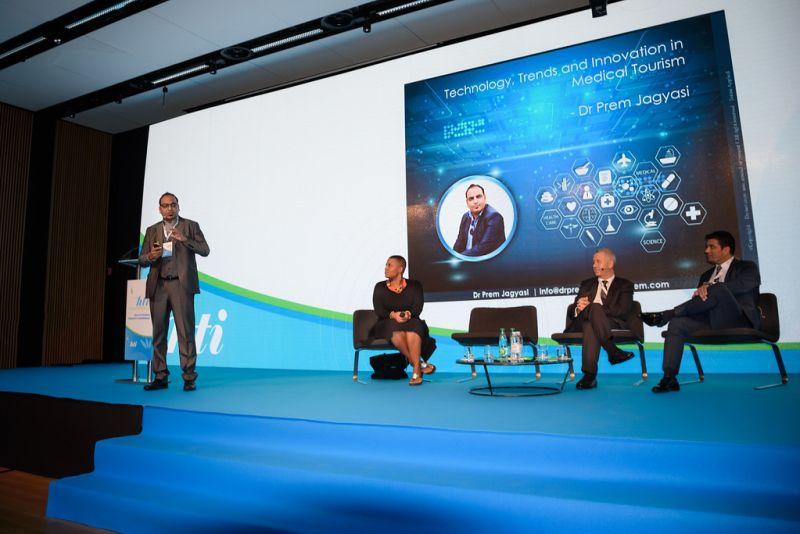 Image Source : photo.drprem.com
From his long-standing experience, Dr. Prem opined that if Croatia takes sensible steps towards developing this sector, the days are not far when health tourism would be contributing significantly to the country's GDP.
Dr. Prem highly emphasized on the 'savings' factor that this island can offer in common medical procedures. He also pointed out several advantageous factors that Croatia enjoys. The year-round sunny weather, lovely beaches dotting the Adriatic Coast, geographical proximity with other European countries – all these are vital to make Croatia a most sought after health tourism destination.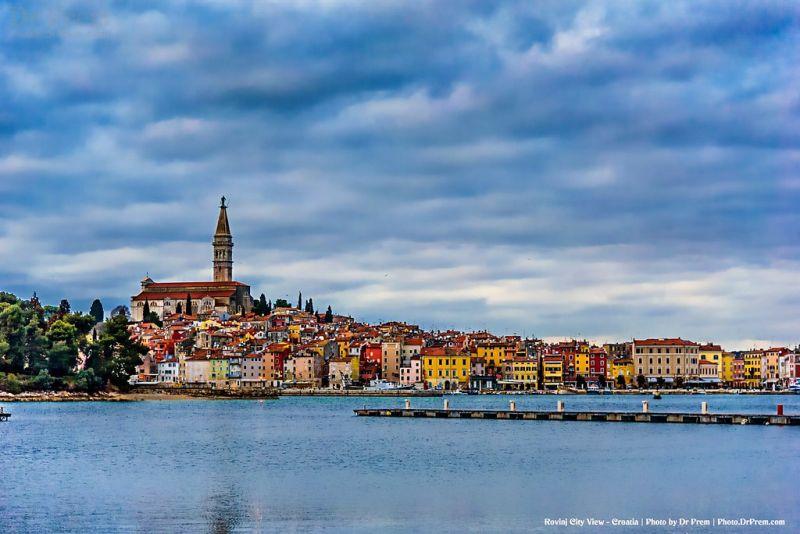 Image Source : photo.drprem.com
Dr. Prem's visionary thinking did not miss the inherent tourism potential of Croatia. Some 18 million tourists visited in 2017 and this is a great number. An estimated 1% of tourists sought some cosmetic and dental treatments. So a mere rise of 1% in medical tourists can make a huge difference in the health tourism market.
If the Americans seek low-cost treatment procedures in Croatia, they get a superb deal of holidaying at an incredibly low-priced package. At the same time, he highly stressed on organized activities through one focal point which can be easily accessible by medical tourists. In the end, Dr. Prem delivered a great message – Croatia, undoubtedly, can occupy one of the top 10 spots in global medical tourism provided things move in an organized manner.
https://drprem.com/wp-content/uploads/2018/10/Dr.-Prem-Jagyasi-featured-in-an-exclusive-interview-in-Total-Croatia-News.jpg
646
800
Dr Prem Jagyasi and Team (C)
https://drprem.com/wp-content/uploads/2020/05/Dr-Prem-Main-Logo-White-Blue-Background-LR.jpg
Dr Prem Jagyasi and Team (C)
2018-10-31 11:47:23
2020-05-13 14:54:22
Dr. Prem Jagyasi featured in an exclusive interview in Total Croatia News