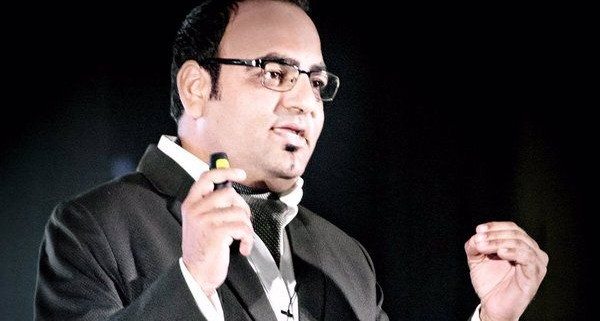 GUANGZHOU, CHINA, Jul 12 (MARKET WIRE) —
Boai Medical Group, China's largest private medical organisation, has commenced international operations that will provide a unique medical tourism services for international patients. The move allows for the Group's specialist treatment modality of Traditional Chinese Medicine (TCM) combined with western medicine to be provided for a wider patient group. Modern Hospital Guangzhou – a flagship institution within the Boai Group – is spearheading the expansion and has recently appointed an international medical tourism consultancy firm to develop its marketing and improve its patient quality practices.
 "TCM has long been established as a mainstream medical model throughout the whole of East Asia, but in the western world, it is considered as an alternative health system," said Dr. Carlos Che, Professor of Oncology at Modern Hospital Guangzhou. "What we offer is a treatment program that provides the best of both philosophies of care, as we have a wealth of clinical evidence that shows that TCM can enhance western medicine. We are very much looking forward to bringing the benefits of this approach to patients in the Gulf region," he added. Modern Hospital Guangzhou is one of Boai Group's 56 medical institutions in China and has pioneered combining modern medical techniques with traditional forms of treatment.
The hospital has highly specialised centres to treat infertility, diabetes and cardiovascular diseases and is renowned for its advanced cancer treatments. Cancer, in its various forms, remains one of the most significant life-threatening conditions in human history, with the World Health Organisation revealing that around 7.6 million people across the globe died of the disease in 2008; a figure that equates to almost 20,000 per day. "The established western techniques to treat cancer involve surgery, chemotherapy and radiotherapy, but at Modern Hospital we utilise TCM to improve the efficacy of this treatment," said Dr. Che. "Numerous clinical observations and trials have proved that TCM is effective as an anti-cancer treatment, with its agents working with the body to promote its natural defences against the disease.
Common TCM medications include milkvetch root, asparagus and epimedium, and compounds in these plants have been shown to assist the body in its fight against carcinoma. A compound in milkvetch root, for example, interacts with interleukin-2, an important immune system mediator.
Asparagus can induce the death of tumour cells and epimedium facilitates restoration of the immune system and can further protect the functions of the adrenal gland and bone marrow," he added. Research appears to validate this particular treatment modality. In one study, Professor Lin Hongsheng, Deputy Director of the Chinese Journal Professional Association of Integrative Oncology, applied 'Fuzheng Anti-cancer Prescription' in conjunction with western medication for 56 patients with advanced gastric cancer post surgery.
The patients were followed up for 12 years, with the results revealing that their five-year and 10-year survival rates were 30.36% and 12.5% respectively; statistics that revealed that the approach was more successful than alternative treatment options. Similarly, Dr. Zhang Wen from Shanghai Cancer Hospital successfully applied the Chinese medicine Kanglaite by injection for liver cancer treatment; a technique which increased the five-year survival rate for liver cancer patients by 15%.
Boai Group has recently appointed a leading medical tourism consultancy firm, ExHealth, to develop its practice within Medical Tourism Industry. ExHealth will be partnering with the Group to assist it with aspects relating to international patient practices and to identify new opportunities for them, as well as providing support on ethical, cultural and legal issues.
About Modern Hospital Guangzhou: http://www.modernhospitalchina.com/ Modern Hospital Guangzhou is a part of the Boai Group, which is China's largest medical organization. With 56 healthcare institutions across the country, the organization ranks among the world's top 300 healthcare groups and as gained prestigious international recognition because of its economic strength, advanced management ideas and rich corporate culture.
Modern Hospital Guangzhou is a modern general hospital in the charge of China's Ministry of Health, a subsidiary hospital under Boai Group, China's biggest medical group, also a designated membership hospital by ECCU. It is in long-term partnership with international medical institutions in Indonesia, Vietnam, Thailand, South Africa, Egypt, and United Arab Emirates. Modern Hospital Guangzhou is also the strategically cooperative hospital with internationally renowned hospitals including Indonesian Navy Hospital, Chang'an Hospital Vietnam, Neuro Spinal Hospital in Dubai, and Ganzouri Specialized Hospital in Egypt.
Modern Hospital Guangzhou locates near famous scenic spot Baiyun Mountain. Based on the principle of high starting point, high standard, and high taste, Boai Group makes a significant investment for Modern Hospital Guangzhou in bettering its medical environment, medical research, disciplinary development, equipment and medical services and strives to develop into a world-class hospital characteristic of modern management, personalized services, digitized information, and international image. Modern Hospital Guangzhou receives 5000 international visits both inpatient and outpatient and its fame resounds all over the world.
https://drprem.com/wp-content/uploads/2015/12/Dr.-Prem.jpg
415
600
Dr Prem Jagyasi and Team (C)
https://drprem.com/wp-content/uploads/2021/06/Dr-Prem-White-Logo-Live-A-Great-Life-With-DrPrem.com_.png
Dr Prem Jagyasi and Team (C)
2016-02-24 08:44:18
2016-06-06 07:40:33
China's Largest Private Healthcare Group Introduces Traditional Chinese Medicine for Medical Tourism - Dr Prem Jagyasi