Your complete Quebec Tour Guide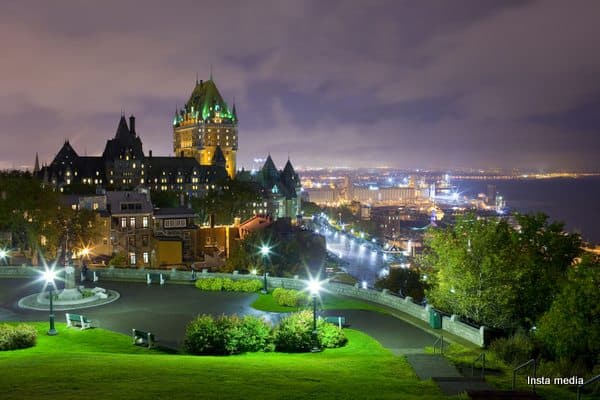 The beautiful Canadian province Quebec is quite a great travel destination. The populace there speaks mostly in French. The culture of this province is both ethnic and modern. It has merged the traditional heritage of cobble-stoned walkways with bike racing paths. The city of Quebec is surrounded by hundred years old fortification walls but there are cool and stylish restaurants offering delicious food and open air ambiance to the visitors. Tourism is one of the pillars of their economy and accounts for 2.5 percent of the GDP of this province. There are grossly 22 regions which proficient travelers will enjoy exploring. If you are planning a vacation at Quebec then you must know which places to visit and what fun activities you can take part in. The Quebec City has been declared as one of the World Heritage sites by UNESCO and this has increased the attraction of this place for tourists. Some tips for travelling in Quebec are discussed in this article.
No need of Renting cars
The Quebec City is very well developed and it has a good infrastructure. If you want to go out of the city for a day trip and visit nearby places then you might rent a car but you will not need one for roaming around the city. There are many buses and other mediums of transport for safe commuting.
Relax and take a deep breath       
The public of this region are mostly French or at least they speak the French language and they are very used to the French way of life. The French people do not like to make haste and like enjoying their life in a relaxed and friendly sort of way. If you are tired with daily rushing around then you will find their lifestyle very soothing but if you are habituated with fast paced lifestyle then you might like to take a deep breath and pace down a bit.
Save your money
Enjoy your trip by walking around the city and eating at different restaurants. The price is fixed in most restaurants and as a result you will get more courses at the price of one dish. Walking helps you understand and relate to the culture and it is a great way of exploring the city in a thorough manner. There are many Bed and Breakfasts scattered about the city and they give reasonably good service. This will help you save a few bucks without compromising on comfort.
Eat chocolate, read books
Quebec is famous for the richness and creaminess of its chocolates made from pure cocoa. Savoring the chocolates is a delight that you should not miss. Buy chocolates for your friends and family as a souvenir. There are many book shops cum coffee shops where you can sit for hours enjoying the hot flavorsome coffee and reading an engrossing book.