A shopping mall or a shopping center is the place where one or more buildings form a complex of shop to represent merchandisers, with interconnecting walking paths to connect one building to another. Unlike past times, now shopping malls are very popular among modern day shoppers as they are able to find all their desired things at one place. They need not visit different shops for different products. In the current scenario, parking vehicle has become a huge challenge for the shoppers. So they prefer shopping malls as they can complete their shopping in a go.
Shopping malls are designed not only to satisfy the needs of the shopaholics but also it focuses to provide a good experience for the window shoppers or casual browsers. If a shopping mall needs to be attractive enough, it should have some other features as well but only shopping centers. It should consider the likes and dislikes of all age groups as people of every age group visit shopping malls frequently. There are few amazing shopping mall around the world, which can be said complete in all aspects.
Let us discuss few popular shopping malls worldwide.
1. Mall of America, Minnesota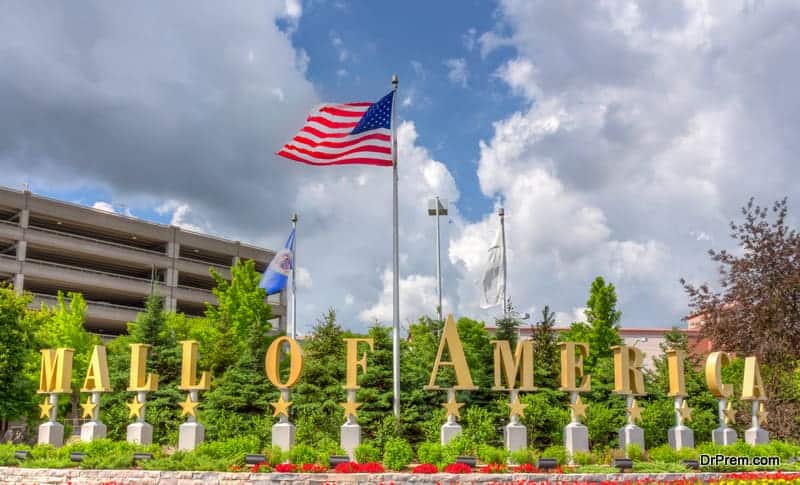 The huge mall is popular because of its theme park and the wedding chapel. The wedding chapel has arranged around 5000 marriages since it opened in 1992. Mall of America is the third largest mall in North America. Every year around 40 million people step in to this mall, which is believed to be eight times to the total population of Minnesota. The mall offers you with a cinema, nickelodeon universe theme park, aquarium, flight simulators, adventure golf and a comedy house for entertainment.
2.  Mall of Emirates, Dubai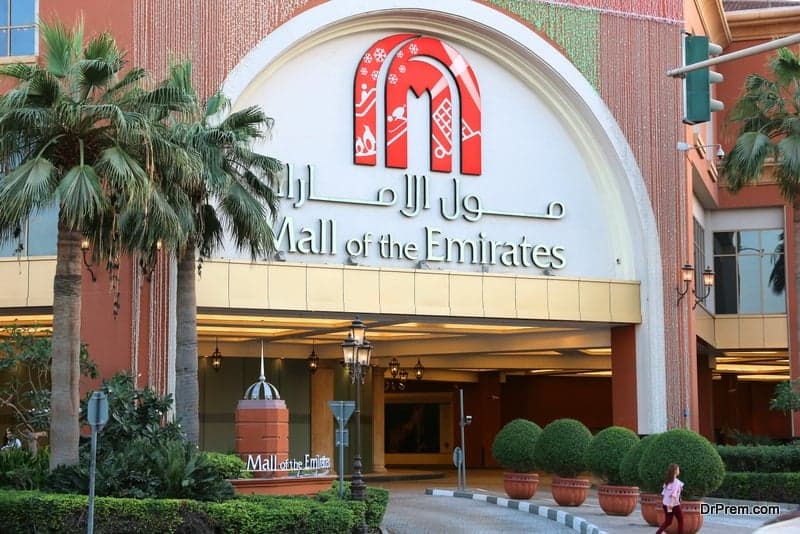 The Mall of Emirates in Dubai cannot be said only a shopping mall as it provides many opportunities for entertainment and leisure. There are around 450 retailers installed their shop in this mall. The mall offers a ski destination in the Middle East, a two level magic planet, the largest indoor family entertainment center and a 14 screen cinema theater.
3. The Grand Canal Shoppes, Las Vegas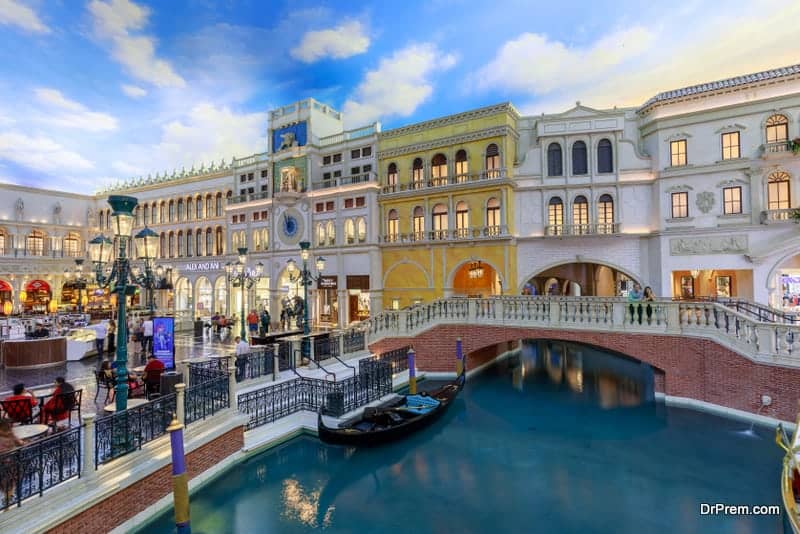 The mall is spread across an area of 500, 000 square feet and the shopping mall is close to the hotel Venetian and the casino. The specialty of this mall lies in its indoor canals, where gondolas take you around the malls. Live performances are the other attractions of this mall. You can find a flagship, high-fashion Barneys New York store and various designer boutiques in this mall.
4. Wafi Mall, Dubai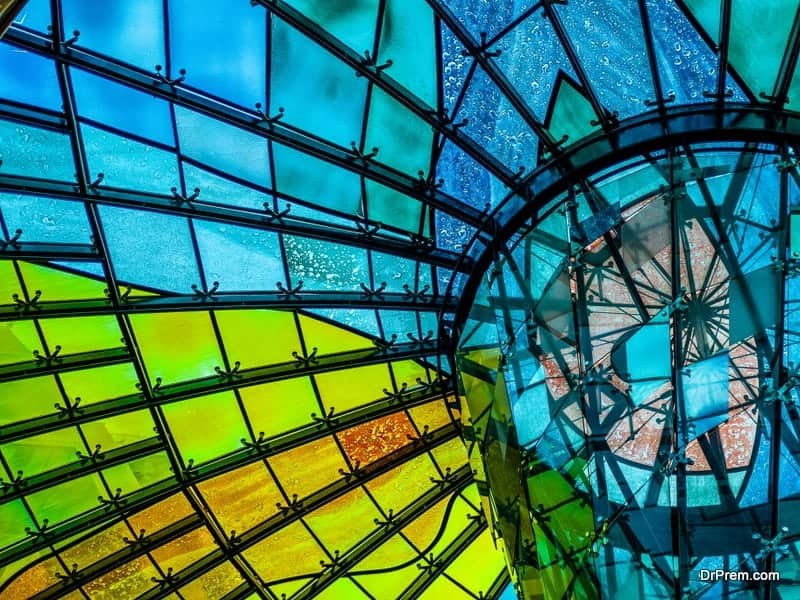 Wafi mall endorses all of the world's leading brands, many of which are only available in Wafi. Wafi mall has around 350 stores, which sell only original and valued brand products. The mall wears a sophisticated look by providing the opportunities of art, food, entertainment, lifestyle, and so on. Wafi mall has also bagged many awards for providing world's best restaurants, shopping outlets, spa and boutiques.
5. The Dubai Mall, Dubai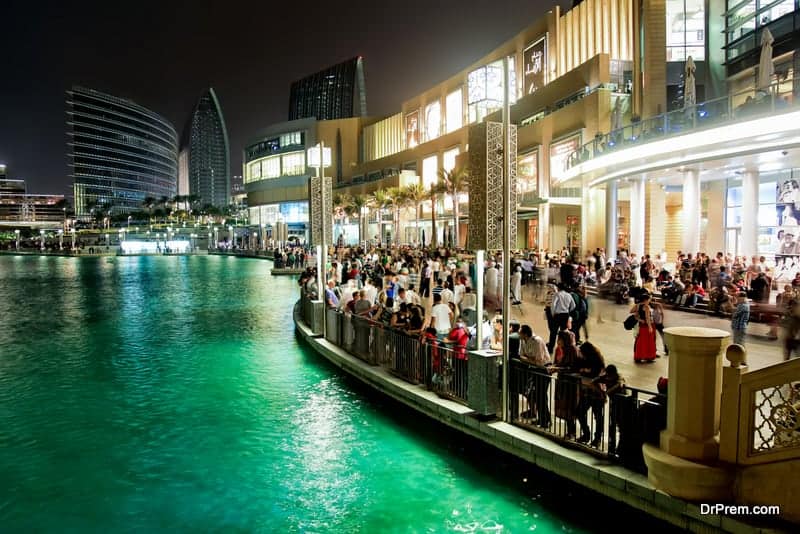 With 1200 shopping outlets, the Dubai mall is probably the largest mall all over the world. The mall has also registered its name on the Guinness Books of World Records for being the Largest Acrylic Panel all over the world. This mall has many houses and an aquarium as well. There are also an ice rink, a 250 room luxury hotel, 22 screen cinema, and 120 mall and cafes in this mall.
6. West Edmonton Mall, Canada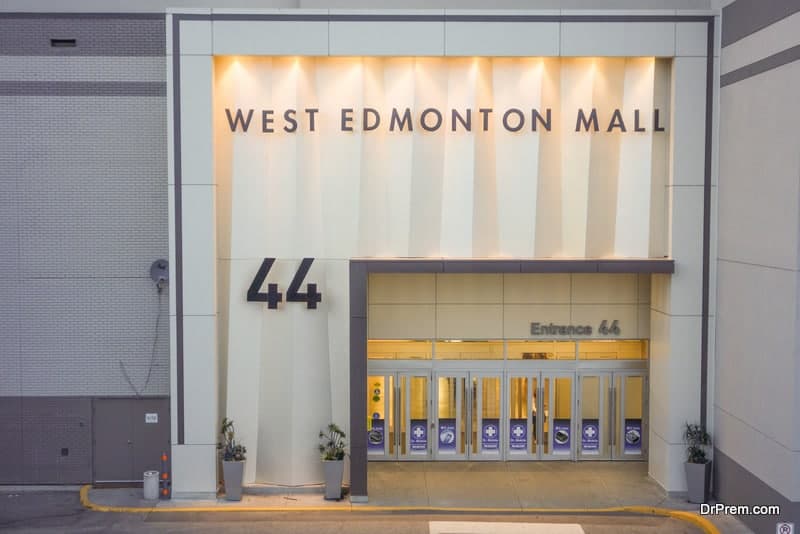 The West Edmonton mall is considered the fifth largest mall worldwide as it houses around 800 stores. This mall has the largest indoor water park having the biggest wave pool in the world. This mall is capable of parking around 20,000 vehicles in its parking lot. This mall includes a theme park called Galaxyland, which offers a number of attractive features such as roller coasters. The mall has a lake, hotel, indoor shooting range, petting zoo, dinner theatre, cinemas, and four radio stations inside it. This mall was built in 1981 and it includes an inter-denominational chapel as well.
7. Tokyo Midtown, Japan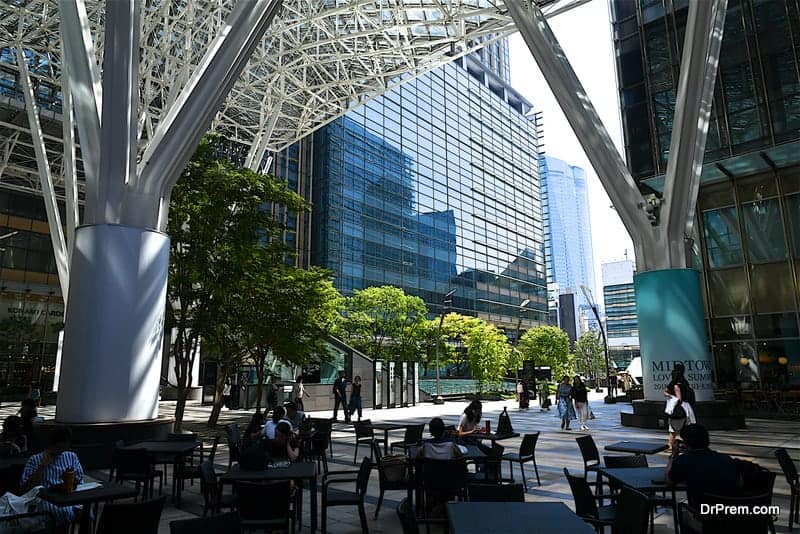 The Tokyo Midtown Mall is located in Tokyo, Japan and spread across an area of 786,000 sq ft. The mall is very popular as it is accessible to everyone in Tokyo and situated in the heart of the Tokyo city. The buildings in this mall include office spaces, residential flats, commercial hotels, and many leisure spaces. The building of this mall is the tallest building in Tokyo.
8.  Istanbul Cevahir, Turkey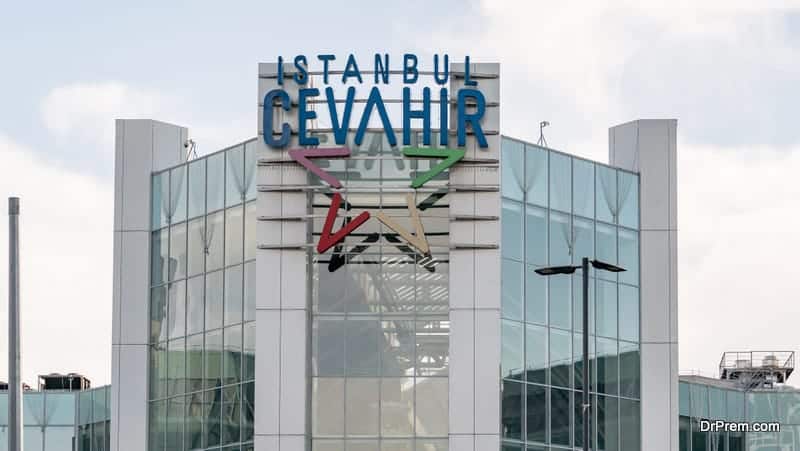 This mall is believed to be the largest shopping mall in Europe with 343 shopping shops, about 50 restaurants, 12 cinemas, and a private theatre. It not only provides the shoppers with a brilliant opportunity to shop their things, it also provides with many attractive ways to enjoy your leisure. People who want to get involved in sporting activities, this mall would be a good choice for them as it has a bowling hall, a small roller coaster, and a glass roof with the second biggest clock in the world.