Watch your wallet: Cities where you are most likely to be pickpocketed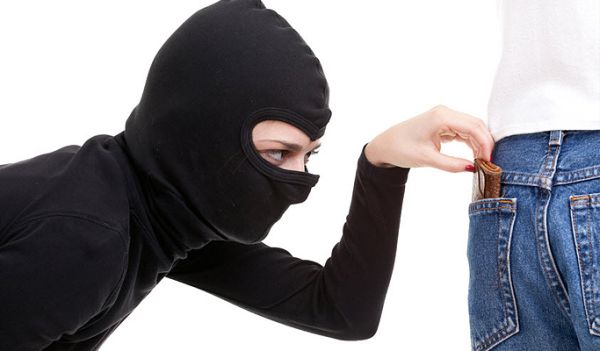 Out of all kinds of travelling nightmares, losing wallet is the most common. Pickpockets are everywhere and they are quite expert in targeting the tourists whose wallets are filled with cash to be spent on souvenirs and other goods. While you roam around the new busy streets, crowded areas and large places these pickpockets follow you and wait for the exact time to steal your handbag or wallet. If you don't pay proper attention to your handbag or wallet you will lose it as soon you enter a crowded area. Pickpockets need not be only men; they can be women and even children.
So, keep your eyes open while travelling a new city. Check out the list of cities that are infested with pickpockets.
When you are travelling to Spain, then Barcelona is considered as number one tourist attraction filled with dozens of 'must see' places. Tourists are just drawn towards the number of sights and so do pickpockets. The places are filled with pickpockets and while you are walking down the famous pedestrian street La Rambla always remember to check your wallet and wear your backpack in the front. In Barcelona, pickpockets work as one team as one friendly person will distract you and others will open your bag or goes through your pockets. Beware of them as they don't hesitate to use scissors or razors to cut your bag or pant pockets and get what they want. They get their way in without your conscience. So be cautious while travelling around Barcelona.
Pickpockets are becoming a menace in Italy. Rome is one of the busiest tourists and couples destinations and so it works like heaven for pickpockets. They are everywhere and therefore; they are a huge problem for the tourist, that's why you will find warning about them almost in every material given to tourists so that they pay extra attention to their handbags and wallets. The pickpockets are never locals they are just poor immigrants stealing to make way for living. If you are boarding a big public transport the chances are quite high that you might lose your money. The city bus numbered as 64 is known as 'the wallet express' it is the best transport where you will certainly lose your purse, wallet or hand bag.
Welcome to the home of cheap drinks, especially beer and all night partying, Czech Republic. The capital city Prague is quite known for its pickpocketing problems. If you want to enjoy with your friends then it's fine but the place is not proper when you are drunk and lost all your friends. The city was facing some real pickpocketing problems and also launched an Ad campaign to notify tourists about the problem. There are places when people intentionally distract you and sweep your wallet easily so make sure you keep your eyes open.
After Barcelona it's the capital city of Spain, Madrid flooded with pickpockets. The markets and crowded streets are filled with pickpockets who are waiting for their turn to take your bag and run away. When you are excited about the bull fight make sure you look out for your bag and wallet as it's the peak time when the crowd disguised as tourists are hungry for your loaded wallet and bags.
Paris is one of the romantic destinations in the world, but it is possible that you are in for an unpleasant surprise because of the rising number of pickpockets. Not only tourists but pickpockets are flooding in the crowded streets of Paris making their ways into your bags and wallets. Many attractive men target young women and lure them with their charm and once they succeed they grab the wallet and walk away. So be careful as might be deceived by a young charming guy or girl.
Florence, in Italy is facing major trouble with the pickpockets lurking around the city streets. With many people losing their job due to economic slowdown the primary source of income has becoming stealing from tourists and travelers. The problem is people get smart in the pickpocket business and target people who are distracted looking at the goods on sale or walking carefree across a crowded street. They follow them and once get the perfect chance get away with their bag or wallet.
When it comes to tourist attractions Buones Aires, Argentina is quite popular among all other Latin America's attractions. But with tourists flooding to enjoy their pleasant vacation so as the pickpockets are lurking around the streets looking for some easy income. Beware of the children in groups as they are trained follow tourists and once they get the opportunity you will lose your money to those little thieves. So keep all your valuables close to you and keep an eye on them while you are travelling to places filled with pickpockets.