US government drop in travel expenditure affects airlines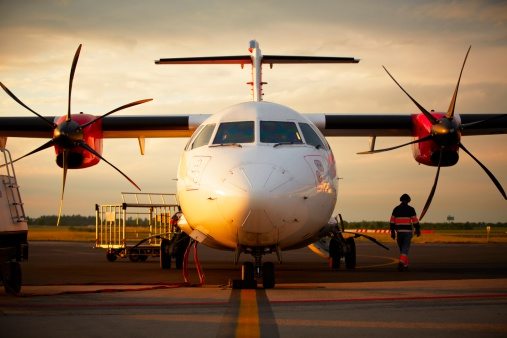 According to recent reports, the US government reduced its expenditure on air travel by almost 30 percent last month, causing worry in the airline industry. US based airlines like US Airways Group Inc, United Continental Holdings Inc and Delta Airlines Inc saw a decline of about 2.9 percent and this was reportedly a result of a sequestration for shortfalls in benchmark revenue gauge for the month of March. It is said that the demand arising from federal employees might remain at current level or may go lower. JPM's Jamie Baker reported that it is estimated that the US government's contribution towards airline revenue accounts for about 3 to 4 percent. Full year revenue projected was estimated to be about 3 percent.
Analysts however foresee that the impact of sequestration on the airline industry in the US would not have a drastic outcome as the financial crisis in 2008, H1N1 virus, tsunami or the SARS outbreak. Nonetheless, the drop in revenue for airlines in the country does not sit well in the industry. Fall in fuel prices will also add to the fallout, they say. Analysis shows that Delta Airlines' revenue for each booked seat only went up by about 2 percent in March. This falls short of the forecast figure of 4.5 percent. Part of this failure to meet the forecast has been attributed to the drop of US government expenditure. US airways said that its revenue in March had no change though it fell short of target of gaining 2 percent in revenue. Sequestration was also quoted as the reason for this outcome. Amidst government reductions in expenses, airlines bookings remain stable and steady.
Sequestration may put pressure on earnings by airlines in the US in the near term owing to soft business demand. However, given the constant demand for airline travel and capacity control, airlines will continuously be able to generate profits when times are good. The consequences of this sequestration are only likely to last short term, although it is hard to say when the problem will ease.
More recently, there has been news about an outbreak of bird flu virus in China. This outbreak has apparently affected air travel. Stocks related to European and Asian stocks had fallen owing to a deep concern and prediction that the bird flu virus will most certainly affect travel for carriers. The current ongoing tension between North and South Korea is also said to add to this tension. The outcome of this can be seen in Air France-KLM Groups's decline of almost 8 percent in Paris. Air France-KLM Group is Europe's biggest airline.
Nonetheless, analysts say that any disruptions due to bird flu would only be a temporary problem. They also said it would be worth buying airline stocks today so as to take advantage of the existing weakness.  He recommended buying airline stocks today to take advantage of the weakness.