Unusual hotels for romantic Christmas holidays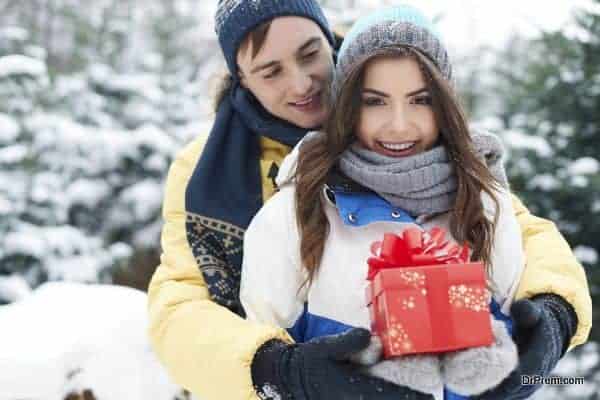 Christmas is a superlative occasion to celebrate! The iconic Christmas tree, the jingle, the chorus, the bearded Santa with his pack of souvenirs and of course the grand dinner and wine portray a very familiar urbane picture of merry festive atmosphere. Now, how about a departure from the usual setting? The date will be 25th of December and may be a weeklong vacation extending till the New Year is on the cards, but physically you and your paramour would be far far away into a quiet, unusual and exotic getaway enjoying the spirit of X-Mas.
Listed below are few unusual hotels and destinations where you can spend a romantic Christmas weekend with your sweetheart:
1)Gondwana Lodge, Sanbona Wild Life Reserve, South Africa :
Image Source : Flickr
You are probably hearing about white lions for the first time, and Sanbona wild life reserve is offering you a surprising opportunity of witnessing the same. This would certainly be a startling white Christmas, in fact, more surprising than what Santa could gift you this occasion. Flanked in between distant majestic mountains, vast plains and exquisite valleys, this is the right place to be with your lover this Christmas! For accommodation, you can select the Gondwana family lodge having similarity with a 'Karoo' farmhouse with roomy turfs and modern swimming pools. From here, the lovers can advance towards white sands of the Western Cape having a dramatic sight of the blue and its foaming waves.
2) The Hillside Su hotel, Turkey:
Set amid wonderful vibes surrounded by Tangerine trees, blue Mediterranean Sea and multihued charm of Turkish culture, the Hillside Su hotel in Antalya Turkey is a lover's paradise in a Christmas vacation. Here the atmosphere is chic with gorgeously done exterior with an expansive lobby. There is a discotheque and ball room where lovers spend hours dancing to melodious tunes. Royal arrangement for a sumptuous Christmas dinner is offered where mouth watering cuisine comes from a range of Mediterranean to Japanese origin. There are fine bars to supply you the headiest of drinks. Two latest designed swimming pools and camel ride on the beach will add more interesting experience for both of you.
 3) La Manoir, Oxford shire, England:
Image Source : SmithHotels
Christmas unfolds its unsurpassed magic in La Manoir in Oxford shire for Monsieur Blanc's Haute hotel and its superb bistro, and Le Manoir Aux Quat' Saisons would be simply a delightful venture for the love birds and romantic couples alike. It is highly recommended that you stay in Blanc de Blanc suite for an elegantly gorgeous feel. This suite is done in a blush of glossy white with colorful packs of wrapped presents. Christmas Eve is altogether a regal affair where these are coddled with choicest of wines and a hell lot of celebrations. There would be an imposing eight course lunch which would pamper the romantic pair with delicacies from traditional French and English kitchens.
4) Lily Beach resort, Maldives:
Image Source :  VistaNature
This is an amazing five star luxury resort where you spend your Christmas vacation in the Maldives with your lover enjoying and soaking up every grain of the late December sun. Located in Huvahenhoo in Maldives, this exquisite beach resort is ideal for romantic couples. There is a facility for health spa and open air fine dining restaurant. Amid tranquility, you sit on a deck chair in your verandah and watch a wonderful sunset enjoying the slight cool breeze of the sea. It is a welcome departure during Christmas from the cold higher latitudes of the North.
5) Azura, Benguerra Island, Mozambique:
Image Source : Mozambique.Co.Za
Here you enjoy an entirely different Christmas. A pleasantly burning sun to drench in instead of the familiar bite of winter snowflakes would be a welcome change. The pristine Benguerra islands and the amazing beach resort would simply heighten the festive spirit of Christmas. The blue sea and pleasant breeze would flood your Christmas evening with tranquility. Adding to a Christmas beach fun party, there would be an arrangement for cake and cookie baking competition aided by the hotel's qualified chefs. Azura, as the beach resort is called, has an African spa to pamper you to full blown delight!