Top five places for adventure in Russia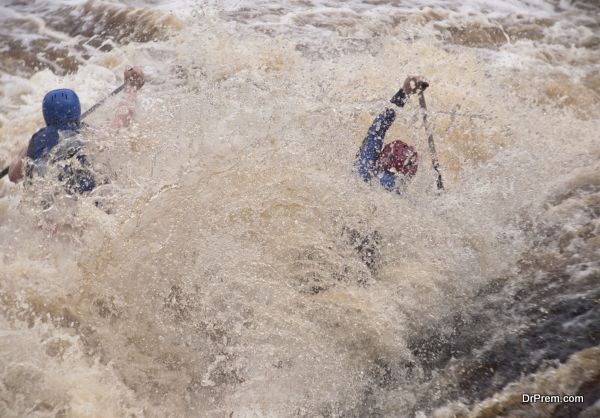 Russia is the largest country in the world and with its rich cultural heritage and great natural beauty; it has become one of the most famous tourist destinations. From treks to the strolls around lakes, a visit to Russia is an unforgettable experience. Here are some of the top attractions that would offer you a broad array of travel experiences.
1. Ice-cycling across Baikal Lake:
The Baikal Lake in Siberia is the largest, deepest and oldest lake in the world. It is an ideal place for adventurers who like winter cycling. The Lake is snow free due to strong winds and this makes it perfect for winter riding.
2. Arctic Reindeer Herders:
Nenets are the native nomadic reindeer herders of Russia. In summers, these people travel with their reindeer to graze them in the grounds to the north of the Yamal Peninsula every year. With people like Edward Adrian, you can have a close look at the lives of the Nenets as to how they move their camps and reindeer. During their journey, the Nenets stay in funnel shaped tents made up of reindeer hide.
3. Tracking with wild Tigers:
With only 350-400 Siberian tigers left in the world, you can still have fun of traipsing through the forests in Taiga and search for wild tigers with the help of local guides through a two week Tiger Safari. You may even catch the glimpse of the Amur leopard, which is the most endangered cat in the world.
4. Trekking in the Altai Republic:
The Altai Republic lies between the borders of Mongolia, China and Kazakhstan and boasts snowcapped peaks, canyons, deep river valleys and beautiful blue lakes. It is an excellent summer trekking spot. The region of Altai near Siberia's highest mountain, Mt. Belukha has remarkable waterfalls and glaciers.
5. Hiking Mt. Elbrus:
Mt. Elbrus that lies in Southern Russia is the highest mountain peak of Europe. It has always been attracting climbers who are passionate to conquer the world's largest peaks. You should make yourself habituated to the altitude before finally climbing the Elbrus. If you are a non-hiker, you can still have the fantastic views of the mountain with the gondola and chairlift are used to carry visitors to a height of up to 3,800 meters.
Summary:
Here are some places that are full of adventure and exemplify an immense and breathtaking area of natural beauty.