Top 5 countries for a low budget vacation in 2015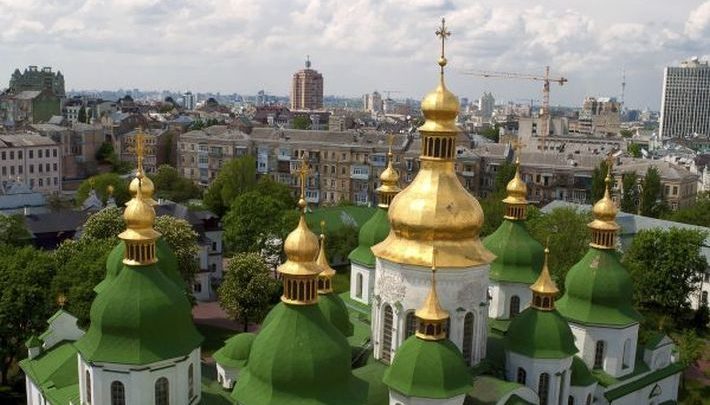 Travelling to foreign countries for a vacation would literally mean burning a hole in your pocket of course in exchange for happiness bought in terms of exploring a new place. However, all countries are not expensive to travel, and some are even surprisingly cheap. The global inter currency fluctuation rate have come into the equation making a country cheaper or expensive in comparison to another country from which a tourist hails to visit the former. Studies have shown Asian and African countries have still been the crowd puller for being much inexpensive vacation destinations compared to the European and American ones.
Here we pick 5 countries, which are not so hard on our purse if you select to spend a vacation. For these countries, we also give daily tentative spending estimates in terms of American dollar that would include expenditure on basic things like food, accommodation and transport.
1) Kiev, Ukraine:
Spending only 15.25 USD a day, you can get buy a decent accommodation, food and transport in Kiev. Since Ukraine is a non-English speaking nation, you need to pay extra for an English speaking guide cum translator. Still it is a cheap deal in comparison to the American level of spending. Landscapes in Kiev are awesome, and there is a wonderful blend of panoramic scenery and modern art in and around Kiev. The famous landscape Alley also known as Kiev Fashion Park is like a fairyland immensely popular among the kids and the aged. Even by European standards most commodities and services are darn cheap making the city a hotspot for low budget tourism.
2) Pokhara Valley, Nepal:
The Nepalese currency is mega cheap compared to USD such that with just 1.01 USD you can buy as much as 100 NPRs, and as per Backpackers price index in Pokhara with only 17.13 USD you can buy a single day's hotel accommodation, meals, local attraction and transport.
However, attraction of Pokhara valley is entirely a different phenomenon as it is one the most beautiful places on earth. With the mighty Himalayas in the background presenting some of the loftiest snow clad summits on the planet, Pokhara stands unique in its own glory and picturesque majesty.
3) Hanoi, Vietnam:
The estimated tourist budget for a day in Hanoi would run into 17.47USD, and, therefore, this is a beautiful and comfortable destination so far as expenditure is concerned. Hotel prices remain fairly stable throughout the year without undergoing seasonal fluctuations. Hanoi is a traditional city having Chinese influence as the international border between North Vietnam and China is not far off. Food is inexpensive with exquisite rice, poultry, and pork and seafood dishes. Beautiful rice fields and the distant mountain ranges add magic to the general landscape.
4) Saigon, Ho Chi Minh City, South Vietnam:
This city in South Vietnam can also be purse-friendly though it is slightly more expensive than Hanoi making the daily tourist expense budget rise to 17.79USD. Prices are stable and not sensitive to seasonal instabilities. Food and drinks are good and inexpensive. The chief attractions are the Mekong delta and Chu Chi tunnel where beer is cheap and more or less good as in any other city. Hotel prices in the bustling Ngu Lao are quite high, but other commodities are not so hard on your wallet and that compensates for the overall appeal of Saigon as a low budget vacation.
5) Goa, India:
For 1.41 €, a tourist can buy as much as 100 Indian Rupees and that makes this India state of Goa known for its exotic sea beaches a prime tourist destination for a meager vacation budget. With 15.88€, you can spend a day in Goa inclusive of stay in a budget hotel along with food, drinks and sightseeing. High season is from November through March when Europeans and Israelis flock on the beaches. Christmas is a big draw when hotel prices soar. Still Goa is quite cheap compared to International standards.