The hottest travel destinations that are just open for adults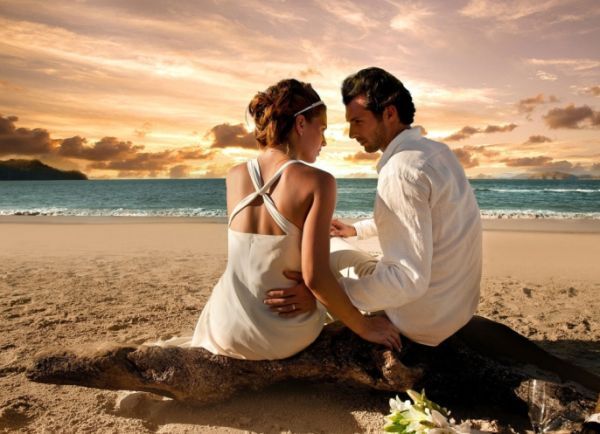 If you are a couple looking for some respite from your family life and everyday stress, the idea of traveling to a couples-only destination would surely appeal you. These types of travel destinations are a delight for romantic couples who want to spend some time together without getting troubled from their children or other family members or just want to move away from the noisy cities to somewhere quieter. Check out which all places are good to go to spend cozy mornings and evenings together.
1.     Couples Resorts Jamaica, Jamaica
If you and your partner feel that the romance has gone into air since you had kids, then this is the time and place for you to rekindle it. These resorts are especially developed for couples where no singles and kids are allowed. Get into pools with swim-up bars or relax on a beach at this destination. You may also experience golf and scuba diving together. Though this place has a casual dress code usually, but you have to be in a cocktail dress while visiting its formal dining areas. Obviously, all this luxury does not come cheap. But even if it is a little expensive to go to an adults-only location, you may enjoy a variety of things together here as a couple.
2.     Breezes Bahamas All Inclusive Resorts, Bahamas
You can get a child-free fun environment at Breezes Bahamas as there are no kids allowed at this place. But, you might see some singles or teens roaming around who can be easily ignored. You may have good fun at the nearby casinos here, as well as can enjoy being at the beach. Though the stay here would be a little pricey, but you may comfortably go for this option if you had already been planning to stay in good hotel. It is in all ways comparable to that.
3.     Temptation Resorts Cancun and Cabos, Mexico
If your idea of an adult-only trip is focused on experiencing the same naughtiness that you both used to enjoy as a couple, then do not think twice before visiting these resorts. There would be absolutely no nuisance from children or teenagers. The topless dress code is optional for all adults, whether singles or couples. The idea of this destination is to cater to people from the age group 35-55 so they may get hooked up. The place is suitable for people of all budgets as room occupancy rates have wider options to choose from.
4.     Cambridge Beaches Resort & Spa, Bermuda
The beautiful landscape of this place can attract just any couple that wishes to stay at a quiet location enjoying the serenity of nature. There is a magnificent spa, incredible restaurant, lap pool, and four private beaches at this place. You would just fall in love again when you spend time in the airy rooms that offer a spectacular view of beaches and have a special beach-like décor.
5.     Fairmont Royal Pavilion, Barbados
Located on the tropical grounds, this colonial-style hotel for couples offers perfect dining facilities facing the sea spot. The hotel has spacious rooms with king-size beds and elegant designs for a comfortable stay of couples.
6.     Sandals Royal Plantation, Jamaica
This is a really classy and peaceful place for couples to spend a holiday together. There are more than 75 oceanfront rooms having stylish canopied beds. An attractive private beach is good to lure adults of all ages. This luxurious property not only offers the best food in the area, but also accompanies it with an excellent service. There are lounges at the pool and spa options to get people indulged. So, get away from a stressful life and visit this beautiful destination.
7.     Ponta dos Ganchos, Santa Catarina, Brazil
You could get the ultimate luxury at this resort where visitors generally come via private helicopters that land on its on-site helipad. This resort is located in a peninsula. Offering 25 villas, this destination is a perfect solitude for couples. The place not only has exclusive verandas and hammocks to enjoy great water views, but also engages people through its featured Jacuzzis, saunas and plunge pools. You won't ask for more if you are spending so much for getting some private moments here.
8.     Gaia Hotel and Reserve, Costa Rica
This destination is located on a natural reserve of 14 acres that is based on the side of a hill. The natural beauty truly surrounds this place that feels private and exclusive while you receive personalized services. Also, there are freebies offered that include Wi-Fi, breakfast and mini spa treatment.
So, choose a perfect destination for both of you to celebrate your intimate quality time with each other—away from the hustle and bustle of the city life, from your teens, and of course the rest of the family responsibilities!