The dark side of Thai tourism making tourists think twice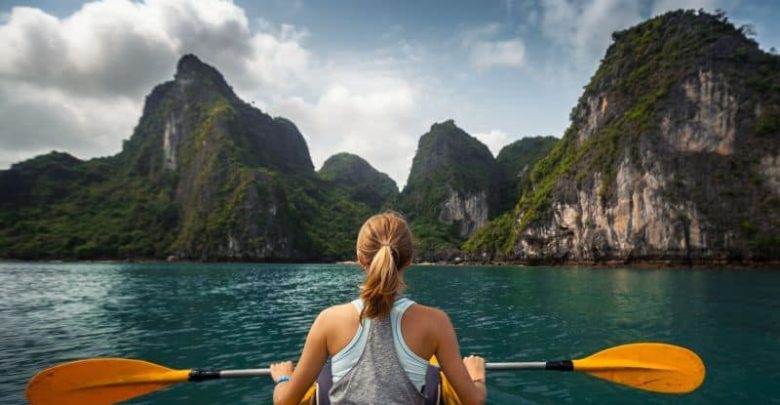 Thailand, the land of exquisite sea beaches, exotic massage parlors and a dazzling nightlife has recently been tagged as one of the unsafe tourist destinations. Its recent ranking 19th among the 20 top ranked unsafe destinations does not augur well for the future of country's tourism sector that greatly supports the national economy.
The country witnessed an annual visit of nearly 30 million visitors in 2015, and it is expecting 50 million international tourist visits by 2020, so they must take a serious note of this. News of rampant violence, incidences of crime directed at foreigners, and corruption among the police are coming up quite frequently, but the government is still not heeding to the mounting threats that may severely test the resilience of Thailand's tourism industry. [www.policyforum.net]
Since the 1960s, this South East Asian country's rise to the pinnacle of being a center stage of tourist attraction had been phenomenal. Thais, as a nationality, was labeled as a very friendly people and ever welcoming in their attitude towards the tourists from abroad.
But the state of affairs has deteriorated over the years. What lurks behind the tempting facade of a Thai nightclub or a massage parlor in the legendary beach destination of Pattaya could be alarming.
Rising conflict between the locals and foreigners:
Initially, the locals had been reported to be curious towards western visitors and feigned a smiling approach towards them. Over the years, the crowd thickened, and with more foreign tourists flowing in, spurts of friction erupted between the locals and the tourists.
There have been instances of murders of foreign tourists which often go unrecorded. The local administration seem to care a fig about these crimes and often their investigation into the issues are aborted under bribe money and the case gets buried in time due to the indifferent attitude of the corrupt police.
Incidences of money extortion:
Thailand's image as a tourist friendly destination is now being thought to be a carefully designed deceptive gambit of lust targeting the money that a tourist carries into their country. They are least bothered about cultural exchanges and happy with their own way of life.
They see western tourists as rich and vulnerable preys to their well thought out modes of assault. The first 9 months of 2014 saw a downward spiral of tourism business in the country where there were over 2 million fewer foreign tourists into the country. The figures compare pathetically when plotted against the number for a similar period the previous year.
Prevailing political unrest:
Thailand's tourism industry has been on a road to steady erosion resulting from more than 12 months of political turmoil that has been like a tumor in the flesh.
In 2009-10, the country's capital Bangkok had been hit by a civil unrest which had blemished Thailand's image further discouraging tourists to visit the country. In 2015, there had been a reign of violence again in the capital, which was a severe blow indeed to the country's tourism industry.
Rising incidences of the death of foreign tourists:
There are thousands of tourists from India, the US, Australia, European nations and from the middle east who leave Thailand cheated, robbed, raped and panicked vowing never to return to this godforsaken country which is beautiful so far as landscape and seascapes goes but is culturally cheap with people who are mostly lacking in moral codes of conduct.
Shocking revelations peppered with the horror show between 2011 and 2012 where 296 Brits have died in Thailand under dubious circumstances.  Full moon festival is a dangerous tourist trap. People get wild with ecstasy which goes viral. Foreign youths coming on a Thai holiday often land up in boozing and doping sessions culminated in an overdose of drug and liquor resulting in death or serious injury.
Tourists can be trapped anytime anywhere:
Prostitution, robbery, rape and sudden assaults are some of the negative features of Thailand that had dragged this once popular tourist destination into the most unwanted place under the sun. Moreover, the unwillingness of the local administration to be proactive and come to the rescue of distressed tourists has aggravated the situation.
For example, taxis are all metered in Thailand and if the cab driver insists on not using meter there is certainly some tourist trap afoot. Patong district is a red light area. Apart from sex workers, working girls may aggressively pull tourists into acts of sex to extort money.
Despite a shroud of negative image closing in rapidly over Thailand, tourists are still pulled by its magnificent beaches, exotic food and nightlife.