Ten celebrities who want to travel into space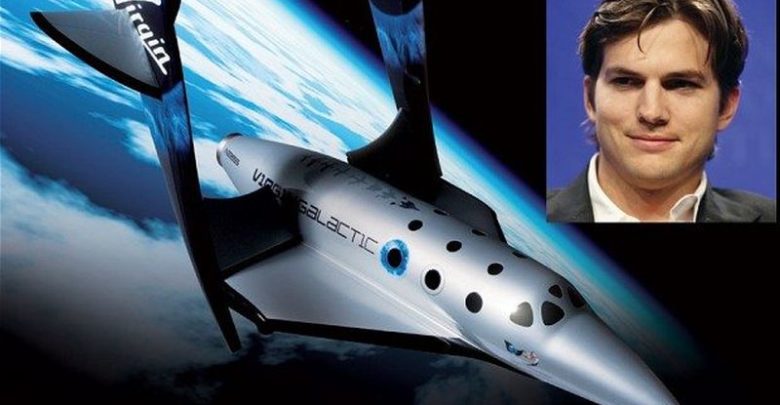 They are stars in their own right. But now it seems many of them are getting interested in star gazing, literally. A number of celebrities are lining up for seats in commercial spaceships to travel into the space. Entrepreneur Richard Branson's spaceship Virgin Galactic is expected to travel to space later this year, and these celebrities can't wait to fly outside the atmosphere of the Earth. The passengers are expected to pay $200,000 for a two hour flight with the experience of six minutes of weightlessness. Here's a look at celebrities who are waiting anxiously to take off for intergalactic travel:
1. Justin Bieber:
Justin Bieber has signed up for a seat in Virgin Galactic, and is ready to go where no other teenage heart throb has gone. He had tweeted that he wanted to do a concert in space; also he had earlier said that if he were to choose a different career path, he would choose to be an astronaut because he wants to go to space. His manager Scooter Braun has also signed up and they both plan to launch themselves onto the orbit.
2. Ashton Kutcher:
Kutcher signed for a spot in Virgin Galactic in May 2012, and became the 500th customer.  Kutcher also expressed his desire to take his fiancé Mila Kunis along with him to space, the couple who are all set to be married this fall plan to fly into outer space for their honeymoon. Owner of the ship Branson called to thank him, and posted on blog his thrill at the prospect of experiencing the magic of space.
3.  Kate Winslet:
Kate and her newlywed husband Ned RocknRoll were gifted a $200,000 ticket to the space to celebrate their wedding by Richard Branson himself. Ned, who is Branson's nephew, works for the Virgin's space program, as head of Marketing Promotion and Astronaut experience. According to reports the Oscar winning star was presented with this generous gift by Branson after she reportedly rescued his mother from NeckerIsland blaze last year.
4. Russell Brand:
Brand's ex-wife Katy Perry bought him the Virgin Galactic ticket to travel to space as a present on his 35th birthday, while the couple was still together. Now that the two have separated, it is uncertain whether Brand got to keep the ticket in the divorce settlement
5. Katy Perry:
Not content with the fact that her ex- husband will get to travel to space, Katy ended up buying a ticket for herself too, soon after the duo got divorced. Kate was quoted saying – "I'm so into extraterrestrial stuff" so it comes at no surprise that she bought that ticket to intergalactic travel.
6. Stephen Hawkings:
The legendary astrophysicist might be on ventilator, but his zest for life and scientific exploration remain undiminished, he may soon be heading into space to fulfill his long time dream of going to space and experience zero gravity. He also wants to raise awareness and encourage public interest in the stars as he thinks the fragile earth may not survive another 1000 years.
7. Leonardo Di Caprio:
Leonardo will be flying out into outer space with a lucky winner. The seat in Leonardo's shuttle has been reportedly been sold for over one million pounds. The winner, Vasly Klyukin, a Monaco based Russian estate agent who snagged up the second seat in a charity auction in Cannes will travel on the Virgin Galactic flight with the star.
8. Tom Cruise:
The 50 year old mega star has shown interest in Virgin Galactic commercial space missions, but he says he's going to let others try it out first. The star may have a penchant for performing his own stunts in films but he's not willing to take the risk of flying into outer space. But he certainly plans to go for it, he was quoted as saying – "Who wouldn't want to do something like that? I'm going to let a couple of other people test it out first but it would be great,"
9. Brad Pitt and Angelina Jolie:
Brangelina as the couple is famously called, have apparently bought the tickets to fly aboard the Virgin Galactic and cross the 'final frontier' and experience the magic of space. According to sources the couple has already paid for two seats and can't wait to fly.
10. Lance Bass:
The former 'N Sync member was booted out of a space program because he failed to pay his $20 million tuition, almost a decade ago. But that hasn't dampened his spirits; he still wants to travel to space. He attended space camp as a kid and in 2003 became the spokesperson of "World Space Week'. Bass has stated that he believes that space exploration "will help the future of our planet". He is optimistic and plans to travel to space soon.