Most bizarre restaurants in the world that might make you lose your appetite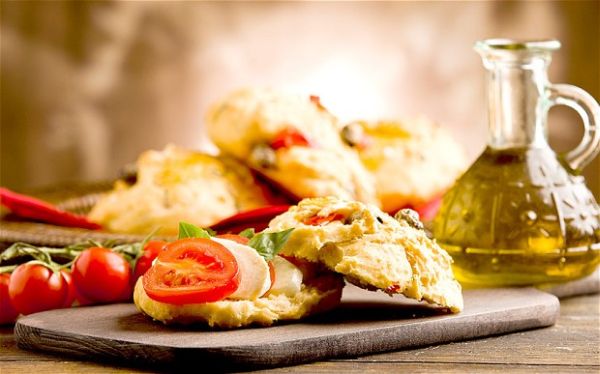 As people like something different and unique to revivify their dining experiences, restaurants keep experimenting with their dishes, ambience, designs and architecture. All this contributes to the overall experience you may get in a restaurant while you dine with them. Nevertheless, some places focus more on making the restaurant bizarre by adding some strange features to it. In such cases, you get attracted by that extraordinary feature rather than concentrating on your food. However, being bizarre can also make you lose your appetite if the restaurants are as strange as mentioned here. Check out some of the unique dining places that can make you forget that you came to eat.
Dans Le Noir in Paris, Moscow and London
Would you like it if you were made to dine blindly? Yes, that is the way you will be visiting and dining at this restaurant that makes you go blind without any lights. The meaning of the name of this restaurant itself is: "in the dark." Dans Le Noir has various locations and not every location lets you be prepared to dine there. It is somewhat like you meet at the entrance bar and leave any light-emitting devices or phones there. Then, you are made to choose from a surprise menu and you really cannot predict what you will get to eat that day. You are led through black drapes to your table where you cannot see anything. Your assigned blind waiter or waitress does not leave any chance of judgment and you cannot resist talking to strangers sitting around you in the same blind manner. Now, it is your decision whether you would want to dine at such a strange place where you lose some of your senses!
Eternity Restaurant, Poland
Would you want to celebrate an occasion in a way you attend a funeral? Well, decide after you get to know about the menu and settings of the Eternity Restaurant. It is commonly known as the coffin restaurant that has been designed by a funeral parlor near the country's border. You would find all the decor done in a funeral mood–even the dining tables have just one candle each! The dishes served here are named after the rituals done during the mourning period. So, decide whether you'd want to celebrate someone's birthday at this restaurant by ordering Nine Day or Forty Day salads!
Dinner In The Sky, Brussels
Those who are not afraid of any heights and want an awesome dining experience that is unique in itself can come to this sky restaurant. You will be suspended in the air where you sit around a large dining table with other diners. This is surely a new and appealing concept for those who are super-rich or crazy for adventure, but weak-hearted people could choose to stay away.
Modern Toilet, Taiwan
This is the age of creative marketing and you might expect anything from marketers. But, it will be totally up to you to decide if you can handle the style of dining and dishes served at this place. At Modern Toilet, you are made to sit on an acrylic toilet though it will display some appealing images. You dining table will be in the shape of a sink having a glass table on it and your meal will be served on a toilet-shaped bowl. There is a plastic urinal gifted to you to sip your drinks from, while the dishes are served in weird toilet-related shapes. Are you already feeling yucky or want to give it a brave try?
Devil Island Prison Restaurant, China
This is a restaurant with the theme of a jail where you are handcuffed while being directed to your table. The bread you are served is in the shape of a coffin, so it reminds of a life of crime. Waiters here dress up in uniforms with black-and-white stripes, and bars of the prison surround your table.
D.S. Music Restaurant, Taipei
Do not go by its name as you will not get any musical treatment in this hospital. Yes, whatever the name indicates has nothing to do with its hospital-like food as the main theme of this restaurant is about dining in a hospital. So if you like hospital food, then order from this restaurant's medicine menu. A nurse serves you the food using a drip and she only takes you to your table after making you sit on a wheelchair. The nurse asks you some weird questions and if you are right, a tasty drink is syringed into your mouth. The most bizarre part is when a female employee who is dressed in a ballerina costume dances on your table after you finish the food. So if you are in some hospital fun mood, check out this place.
Ice Restaurant, Dubai
Everything in this restaurant is about ice. You are made to sit on ice chairs and benches, dine on ice tables, and eat and drink from ice plates and glasses. Even the serving bar is carved out of ice. Therefore, before you feel too cold, you should ideally finish your food.