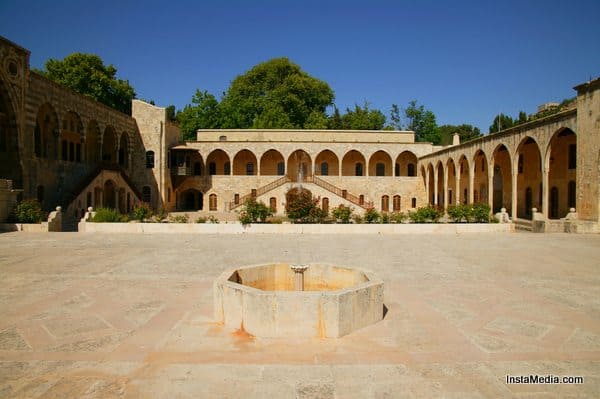 Lebanon is one of the most developed and captivating destinations of the Middle East. The combination of ancient culture with the ultra-modern economy, beautiful landscapes, mountain ranges, vibrant beaches makes it a hot choice among other destinations. The other eye-catching features of this destination are the ancient Roman ruins, high-class Islamic architecture and popular resorts.
Location
Lebanon, officially known as the Republic of Lebanon, is located at the eastern shore of the Mediterranean Sea. It is covered by Syria at the north and east and bordered by Israel on the south. The location of Lebanon in between the cross roads of the Mediterranean basin and the Arabian hinterland suggest the long and rich cultural history of this destination and give a correct shape to its cultural identity.
People
The people of Lebanon are popular for their warm, friendly and hospitable nature. They are very generous and can become friends very easily. To express themselves, people of this region enjoy art and culture and these medium are utilized more especially during political instability.
Events
The large events of Lebanon reflect its vibrant and bright culture. The versatile and ancient culture of Lebanon is reflected through events like fashion shows, food festivals and cultural events like dance. Though most of the popular events are held all over the country yet Beirut is still known as the political, cultural and fashion capital of the country. The other parts of the country where events are conducted include Beit Meri and Byblos.
Weather
Lebanon enjoys mild Mediterranean climate and different seasons. For the people who like to enjoy the sun, summer is the best season for them. The summer season ranges from June to September and the temperature near to the coastal region ranges from 20-32 degrees. The skies are mainly clear and little rainfall makes the season perfect for the tourists to enjoy. Winters last through the months of December to mid March and the temperature could possibly dip below (0) degrees during night.
General
Language
Arabic, French, English, Armenian
Time Zone
EET (UST +2) Summer (UTC+3)
Dialing Code
+961
Electricity
230V
Major Cities
Beirut,
Currency
Lebanese pound
Clothing
The summers get very hot in Lebanon, so shorts and breezy clothes will be helpful. However, when visiting in winter, pack warm clothes as it gets very chilly—especially in the mountainous areas.
 

Health Related

Mortality Rate
6.46/1,000
Life Expectancy
M 68/ F 72
Physician: Patient Ratio
248/100,000
Hospitals JCI accredited
2
Recommended Vaccinations
Hepatitis A, Typhoid, Hepatitis B, Rabies, Diphtheria-tetanus, Measles, Varicella and Yellow fever.
Other Infections
Hepatitis E, HIV, Tick-borne relapsing fever, Brucellosis.