Is Indian tourism touching its all time high or low?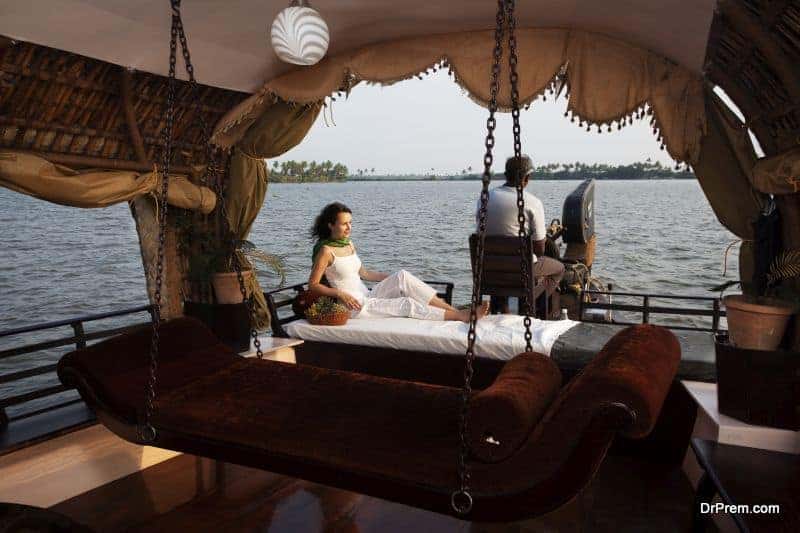 India's tourism sector is showing a remarkable growth since last few years. The country is welcoming millions of travelers not only in leisure travel but also in booming niche markets like medical and wellness travel.
India's steady growth in tourism index:
Few years back, India was ranked among the top 5 globally popular holidaying destinations by Conde Nast Traveler and Lonely Planet, the top travel and tourism journals. From there, India's upward growth curve in tourism is maintaining an appreciable rate with no signs of decline.
The report from World Economic Forum is quite encouraging as India scaled 12 places up from 52 to 40 in Travel & Tourism Competitive Index, 2017. FTAs (Foreign Tourists Arrivals) shot up by 22% in June'17 compared to the previous year's number.
In 2016, India tourism generated $220 billion, which is 9.6% of the country's GDP and is estimated to grow by 6.8% annually touching $440 billion by 2027, 10% of the annual GDP.
India's medical tourism sector currently valued at $3 billion is projected to touch $7-8 billion by 2020. From 2013-2015, India experienced a spike of 140% in terms of the number of medical travelers. Business travel also grew appreciably with the major IT hubs of Hyderabad, Bangalore and Mumbai experiencing a high growth in hotel business and occupancy rates.
With such an encouraging scenario, India is estimated to occupy one of the top 5 spots in business travel market by 2030.
Progressive efforts to take tourism to new heights:
All praise to the government of India that launched few smart measures to tap the immense tourism potential. India, with its vast natural resources, diverse breathtaking landscapes, and rich culture and tradition, continues to charm the foreign tourists.
Hardly there are few countries where one gets to experience such a diverse mix of tradition and culture. The addition of more UNESCO World Heritage sites to its long list of attractions is dragging millions to explore this land.
Relaxation of visa rules, providing e-visa facilities to more than 150 countries and UDAN scheme have certainly opened doors to more foreign tourists. The aggressive marketing of Indian government in coordination with Ministry of Tourism through promotions of 'Incredible India' led by Indian celebrities and spreading of the catch word "Atithi Devovabha" meaning "Guests are equivalent to God" have further heightened the glory of India.
Above all, the Ministry of Tourism is taking additional efforts in developing the niche product medical tourism, a globally booming tourism sector. India, with its huge reserve of talent and resource, has so far managed well to position itself as a reliable destination for health travelers.
To beat the competition from neighboring countries, India is bent to set a benchmark that is at par with the global standards in wellness and medical tourism market. Well framed regulations and policies are laid out safeguarding the interests of the foreign travelers.
Where did India miss out?
Though Indian tourism sector is riding new highs it certainly is missing out few things which, if not checked, may lead to a slump. If compared with other countries, India's performance is not up to the desired mark. India's foreign tourist arrival is nowhere close to the global top performer France recording 84.5 million tourists followed by the US (77.5 million), Spain (68.2 million), China (56.9 million) and Italy (50.7 million).
Though cross border travel in Europe and US are not that restricted through visa regulations, other countries like China, Turkey, Mexico and Russia, where there is no scope for free travel, fared much better in terms of tourist visits.
Even the foreign exchange earnings from tourism in US and China are voluminous.
In other parameters like underdeveloped infrastructure, poor sanitation, lax law enforcement system and safety aspect of women, India ranks poorly in World Economic Forum index. High-end hotels and resorts entertaining well-heeled tourists, however, manage to shield their guests from these issues, but for budget travelers, it may turn out to be a horrible experience.
Today, tourism is not only enjoyed by the wealthy class but the rising middle class is also making a significant contribution. To attract this class in volumes, only easing of visa regulations won't suffice. India needs to work more in eradicating these burning issues and provide a safe haven for the visitors.