Hottest travel destinations for single men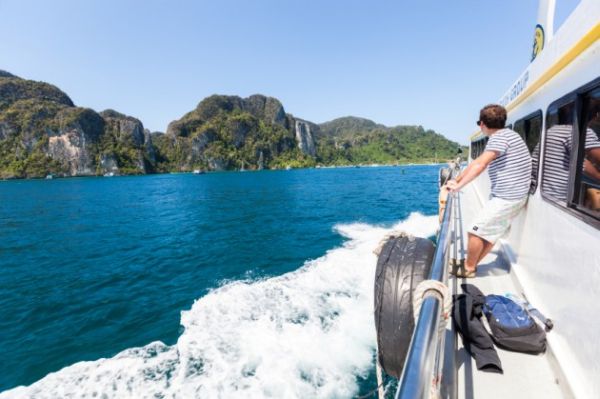 Travel is fun and the destination can be easily planned if there is a group of people going on a vacation. But if you are a single man who is planning to spend some free time at an attractive destination, then there are several factors that might determine your choice. You might want to visit for different reasons, varying from getting into a hookup to finding a serene place to enjoy some quiet time with yourself. You might also want to have an adventurous trip or a fun trip with good enjoyment of nightlife. Depending on various reasons or probably a combination of all these, here are some suggestions for you as a single man to locate your preferred non-traditional travel destination. Select the ones you find the most interesting and pack your bags now to explore some marvelous tourist sites for single men.
Helsinki: This capital city of Finland has a very dynamic and vibrant culture as it plays a host to about one-third of the population of the country. This city mostly has young population and a higher proportion of women than any other city across the country. Helsinki is highly influenced by decorative arts and you may find examples of it throughout the city. It has also been titled as the World Design Capital for no other reason.
New York City: There are several terms to denote this city, such as The Big Apple and The City That Never Sleeps. The major reason is the rhythmic culture of the New York City. There is some amazing architecture to check out all over. For appreciators of excellent artwork, there are incredible art galleries and museums. You would also find intelligent women as an add-on to the city's culture.
Rome: This is truly the Eternal City because of its splendid architecture and history. The natural views and beautiful parks you get to witness in Rome cannot be found elsewhere. The culture here is a mix of modern with ancient. The glamorous women of Rome and the masterpiece monumental creations it has, make the place so wonderful that no visitor would think twice before visiting here. You would not want to return from this fantastic place.
Montreal: UNESCO has declared Montreal as one of the best-designed places across the globe. Women flock this beautiful place as the quality of life is simply superb. Its stunning streets and pony-drawn carriages can attract any visitor to roam around in the Old Port area. The downtown area witnesses several breathtaking skyscrapers. There is so much to check out all across Montreal that you would want to keep exploring.
Miami: Who would not want to enjoy the awesome weather and amazing parties that happen in Miami! Your trip would not be complete without having fun under the sunshine on South Beach or going to visit SoBe 10 that witnesses only the most beautiful people. There is the city's own charm that attracts just any tourist to visit here again and again.
Stockholm: The historical and cultural center of Sweden, this city is the most populous place in Scandinavia. There are several beautiful buildings, art galleries, museums and cultural places around the city. One-third of the space of the city has greens and that makes this destination even more naturally beautiful and uniquely attractive. Women mostly love this place as it has a sound education system too. Stockholm is built in the middle of a series of islands and its geographical location is also quite unique.
Moscow: Being Russia's largest city, Moscow additionally boasts of its billionaires and wealthy residents. This rich city has built for itself various skyscrapers and world-famous rich cultural centers. Thus, wealth and cultural richness equally speaks for Russia to be a preferred destination for visitors to experience. Who knows, your fortune may also lie in Russia!
Hong Kong: This is another wealthy state that is also a gateway to the British Empire even after being handed over to China a long time back. The kind of mix of Eastern and Western cultures is only found in Hong Kong as it has its own history and evolution. The city keeps itself brightened from its neon lights and sparkling skyscrapers. Every young man or woman knows the way to party hard at this marvelous destination. You would not forget your tour to this place for a lifetime if you have been here once.
Bangkok: This Eastern city has a Western touch infused in its culture. Bangkok is not only a hub of educational institutions, but it is also the house to various vibrant facilities where people undertake several fun activities. The city has a lively culture where you may always see people traveling to and fro. It is famous for its traffic jams—much more than the New York City would be!