Guide to history of sustainable tourism and top 10 destinations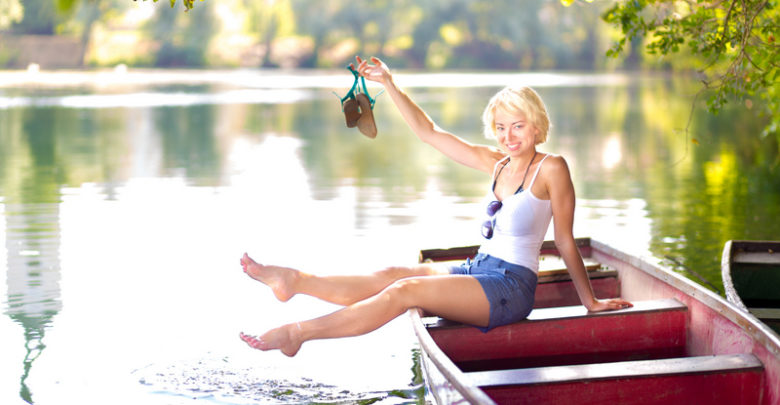 The importance of sustainable tourism is not a brand new notion. The importance of maintaining ecological balance and environmental conservation is a fairly universal concept having an enriched past.
Environment specialists have been emphasizing the need to conserve nature and advocating travel practices that will not leave any harmful footprint on Mother Nature disrupting its harmony and equilibrium.
Tourism has been identified as one of the prime sectors in international travels significantly contributing to the revenue earnings of many developing countries. To narrate the history of sustainable tourism, the outcome of the Rio +20 Summit held in 2012 deserve special mention. The United Nations Conference on Sustainable Development pledged in encouraging promoting sustainable tourism developing other niche segments of cultural and eco-tourism.
History of sustainable tourism: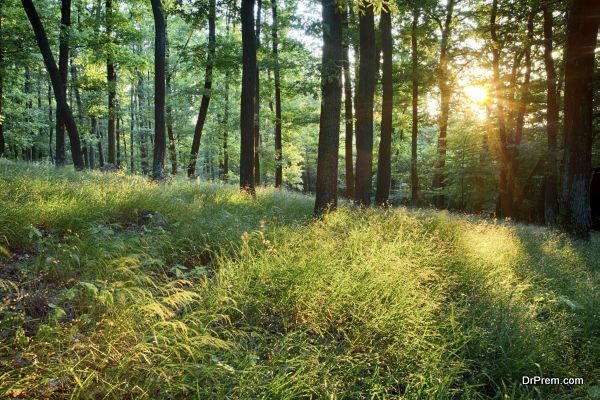 There is certainly a trend of tourists following environment-friendly practices contributing to nature's conservation with devotion and enthusiasm. In the olden days, travel from one country to another across the borders were tedious, dangerous with full of uncertainties. Religious pilgrimage, trade and conquest of the enemy territory were the driving factors. Gradually, with the passage of time there had been development in roads, waterways and other transportation infrastructure.
Railways invaded the transportation scene and airway travels made it possible to reach places faster. Buses ran over the bridges built across rivers and water bodies, which were once crossed on ferries.
People stopped travelling on foot and movement from one place to another became faster, easier and comfortable. The concept of touring replaced mere travelling and sea sides and hill sides became hot favorite destinations for tourist visit. The early records of tourism date back to the eighteenth century.
Rapid industrialization brought money to the hands of people encouraging them to undertake voyages across long distances with a warning signal beeping in the back of their minds that industrial boom can devastate nature's balance.
Impact of war: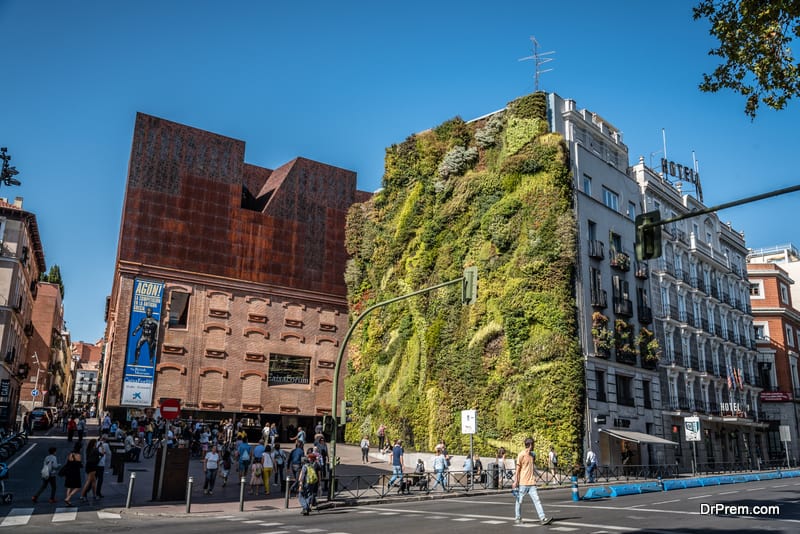 The impact of World War II had been a landmark for sustainable tourism with the necessity to rebuild the infrastructure and ravaged land forms, buildings and monuments cleansing the environment of the venom that had been spewed by evil effects of war harming the environment beyond repair.
The early Roman civilization understood the need for sustaining their art, culture, cuisine and architecture and exchanged these with other neighboring countries like Egypt by visiting and hosting visits from offshore with a view to a cultural swap so that both the civilizations and their wonders would live on for a span of eternity.
Evolution of sustainable tourism: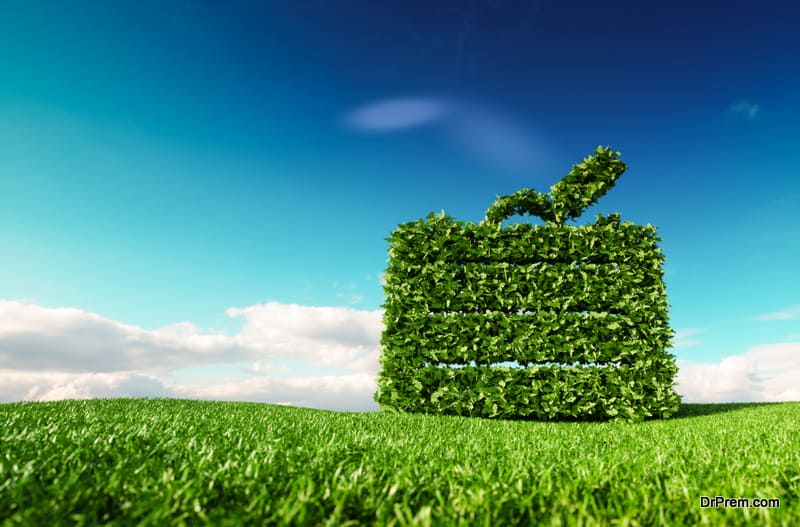 The rapid roar of industrialization has further led to the need for sustainable tourism. England was quick to realize it. If the process of industrialization ran unchecked, it could someday wipe out the physical surroundings. As a matter of consequence, the population would be destined for poor living standards.
Way back in 1960's, it was strongly felt that with the boom of progress, the tourist consumers and large mass of population that migrated from one place to the other would certainly have a detrimental impact on the environmental and social landscape.
More migration would mean the wheels of the modes of transport would roll more vigorously and in greater volume. This would again mean pumping more carbon and poisonous fumes into the air. More garbage and non recyclable wastes would be generated choking the ecological serenity.
This deteriorating state of affairs needs to be checked and the environment should be made more sustainable, and there is an element of responsibility on the part of the tourists and other stake holders to help promote environmental sustenance.
Down the ages, the idea gradually spread through forums, books, reports, conferences and the media and began to be known by other names like green and ecotourism. From the early roots of rudimentary concept on sustainable tourism, today it has been proliferated into a commanding social and environmental claim to ensure a long lasting future for human civilization.
Gradually over time, tourists started to take cautious steps while on tour and tried to make it a point his presence doesn't erode the social, cultural and the environmental vibes of the destination he sets his foot on.
A number of thought provoking works were published trying to establish a relationship between the increased growth of consumer society, burning up of resources and the ensuing catastrophic upshots. Back in 1965, a book named 'Fourth wave-the challenges of leisure' had been written by Michael Dowers throwing light upon the phenomena of tourism and its disastrous impacts on civilization. Then again in 1973 another thought provoking work called 'Tourism-a blessing or blight' written by Young was on similar destructive consequences of irresponsible tourism.
Challenges in sustainable tourism: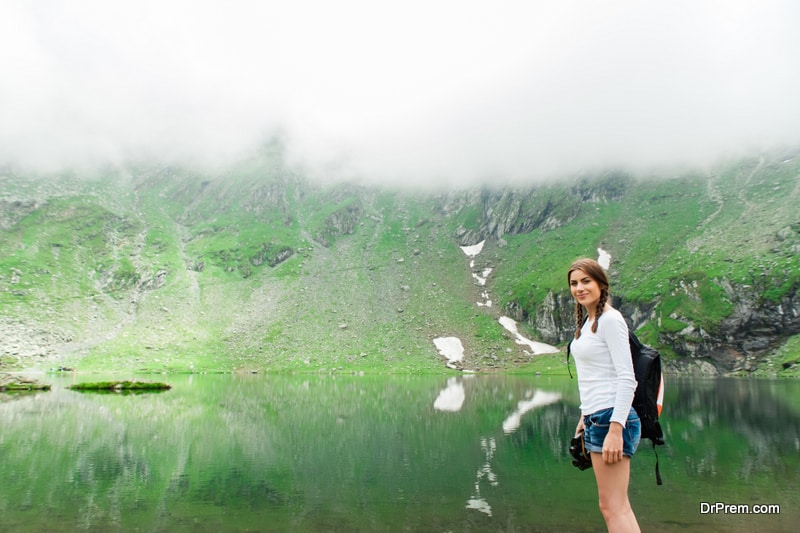 Modernization of human lifestyle had given rise to certain adverse conditions, and it is the human beings who are right on the job of rectification that will see better conditions for sustenance in the future.  The history of sustainable tourism is set to add more interesting features.  But the industry needs to tackle the following key challenges as well:
Spreading of over tourism from the current 50 cities to nearly 100.
The growth of cheap and budget travel options pose some serious sustainability problems in many destinations. Too much of waste generation and resource utilization are likely to hit the local population.
Pollution created by plastic and other non-biodegradable wastes continues to be a major threat to sustainability in many exotic locations of developing countries.
Activities in sustainable tourism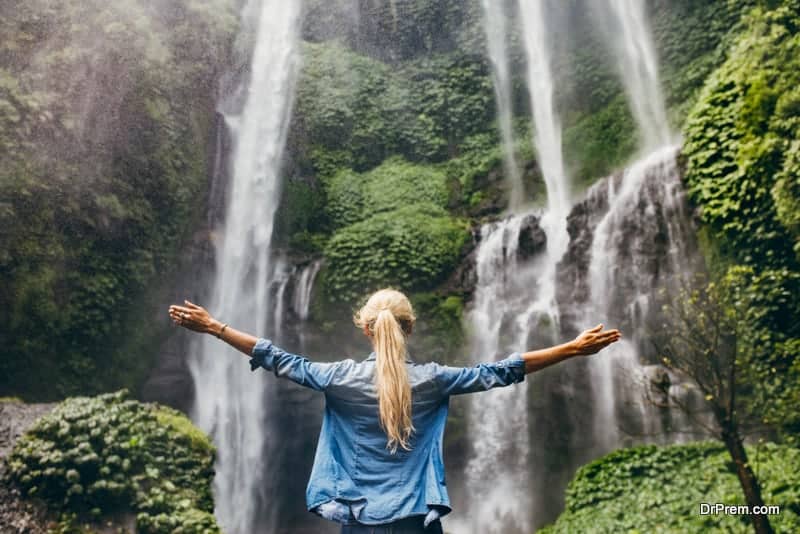 Sustainable tourism calls for multifarious responsibilities on the part of the tourists, which are in fact in the garb of activities to be carried out. In sustainable tourism, the twin objective of improvement of the economic status of the local population and encouraging environmental harmony are the watch words. The tourists while in a jubilant mood of explosive fun must not lose the basic sense of duty that they must not do anything to harm the ecological balance of the destination. The tourist may help in the cultural and social upliftment of the locals inhabiting the tour destination. Little bits of healthy practices can be encouraged and preached among the locals specially the tribes and those coming from the lowest economic bracket.
Educating locals about the best hygienic practices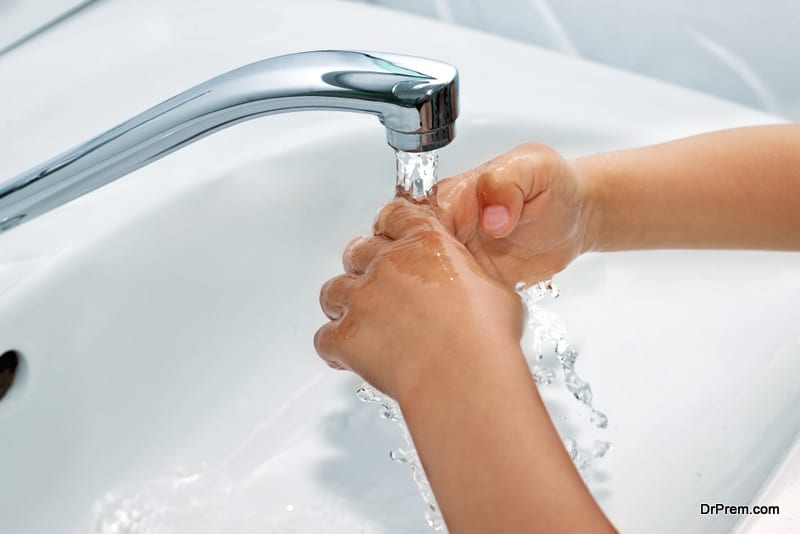 Simple acts of life like cleaning hands before eating or washing fruits and vegetables thoroughly before consumption would be constructive steps to upgrade the general health profile and inculcate a sense of hygiene among these people. Lack of knowledge of the basic hygiene among the poor locals inhabiting an amazing valley may push the entire community towards the edge of extinction. You have a definite role to play over here.
You can edify them on the importance of sanitation and help prevent a wonderful tourist destination and its poor population from being a thing of the past! The tourist can engage in a lot of activities with a view to changing the lives of the locals towards a better future.
Exploring local culture and buying local produce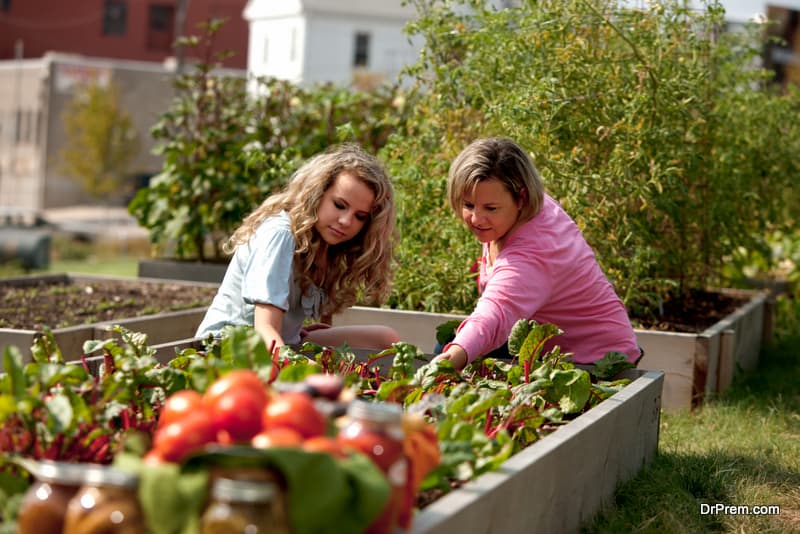 Exploring the culture indigenous of the destination is a productive step taken towards egging on the local mores so that they get to bloom and make their presence felt worldwide. You can always buy products from the local craft shops, handloom workshops and fishing villages. This gives you a feeling of fulfillment that you own a piece of memento from the exquisite destination. In exchange, the local business and the local communities get a financial boost and their standard of lives gets perked up, and this is one important activity typical of sustainable tourism. Buying local produce like indigenous fruits, cash crops like coffee, tea and cocoa, spices and herbs gives a shot of encouragement to the local planters. They get to earn from the sale of their harvest to tourists as well.
The tourist can spend a day with the local ethnic group of people after paying them some token money. The idea is to explore a typical day in their lives. This gives a tourist an insight into their daily chores comprising of rituals, hunting and gathering food, farming activities, art and entertainment, culinary activities and other big and small errands that make up their lives. This effort is a value adding exercise bringing their culture closer to you and only then can you appreciate the beauty of it and is certainly a significant activity promoting sustainable tourism.
Acting responsibly to the ecological system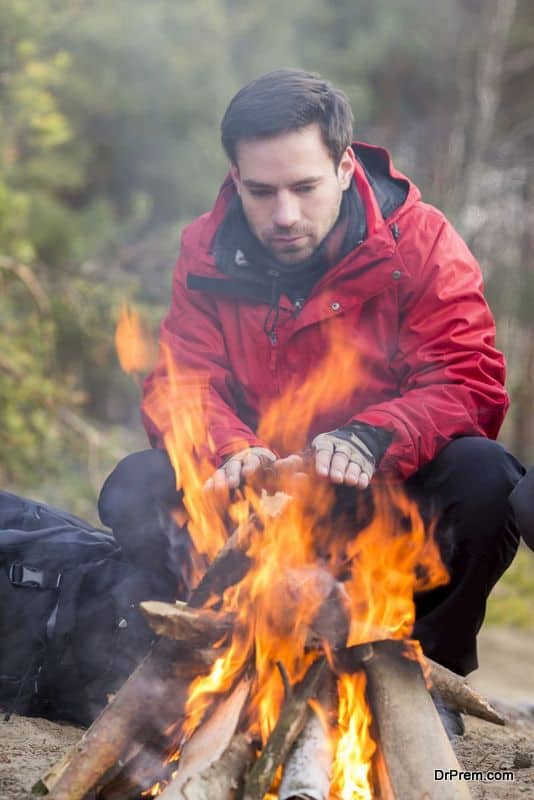 In the environmental conservation front, your responsibilities towards ecology as a rational and duty bound environment conscious tourist would be refraining from certain detrimental activities, which do not go well with nature. Starting up a fire amid a jungle is a criminal act and so is smoking amid nature or shouting at the top of the voice. Jungles all over the world have certain unwritten codes, and it would be an activity sensible enough on the part of the tourist not to violate this silent code. It would be a sensible act from the tourists not to plunk waste and non biodegradable refuse into a water body, in the forest or on a mountain top. That would contribute a lot towards sustainable tourism.
If you locate a forest fire, try to put it out with available sources around like water from a nearby river or a lake or smothering it with sand or soil if handy. If the issue is beyond your manageable abilities, try and contact the nearest forest department bureau or the beat office before the fire takes on a horrendous form. It would be a positive activity if the tourist promulgates the concept of sustainable tourism either by group effort or with the help of media so that more tourists visit a destination with a view to environmental improvement and mitigation of local poverty.
Top 10 destinations in sustainable tourism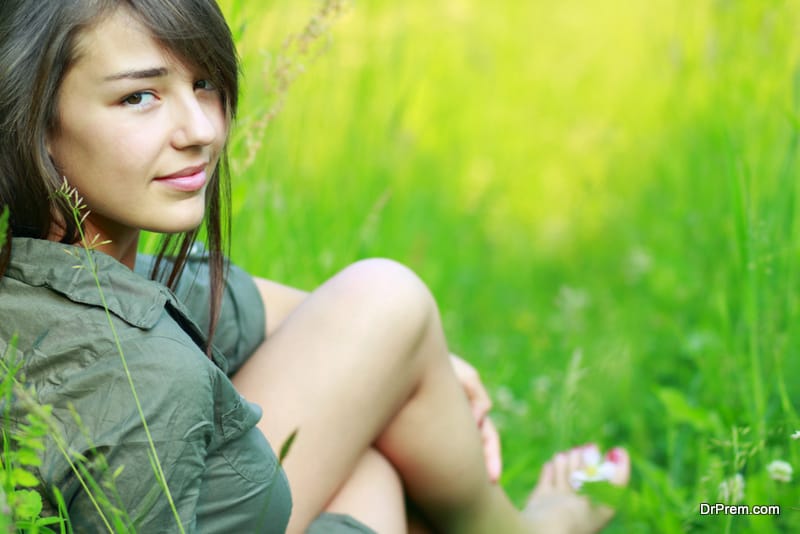 The need for sustainable tourism is strongly felt among the stakeholders of the tourism industry. The entire collection of entities having a direct or indirect relationship with the tourism industry cannot stay as silent spectators when the very survival of the industry is jeopardized. The future of tourism depends upon the sustenance of a travel destination. The ministry of tourism, environment experts, economists and social thinkers, industrial heavyweights and business houses, local trade circuits and the section of population inhabiting the tourist destinations, and last but not the least tourists themselves have been giving a lot of deliberations to this area.
For a long term functioning of tourism industry and existence of destinations spelling magic, it has become imperative that sustainable tourism be practiced and encouraged among all those who stand to confront the impact at a global level. Some of the destinations that have been marked for sustainable tourism are illustrated here with their typical features and intensity of tourist response:
(1) Burren and Cliffs Moher, Ireland:
Located in the Irish pristine landscaped setting, this exquisite destination is the right mix of wonderful cultural and panoramic marvel. This globally famous sustainable tourism destination has been endowed with the coveted UNESCO 'Global Geopark Award' in 2011. It has maintained a balanced and focused conservation and educational endeavor with a world class network of tourist friendly set ups. Burren & Moher had been operating in conjunction with around 50 tourism bodies to promote conservation of the environment with a view to bring an all round progress to the local community and win green and clean certification from competent authorities.
(2) Tetepare in South Pacific:
Tetepare Island is located in the western province of the Solomon Islands in South Pacific. It is the largest uninhabited piece of land in the southern hemisphere with the blue waves roaring on all sides. Some primitive civilization may have existed in this island, but currently it is inhabited by only birds, mammals and reptiles some of which belong to rare species. Known for conservation work and archeological finds of great significance, the island offers unspoilt rain forests and an amazingly beautiful marine coastline. The focus is on conservation of the island's ecology that would be beneficial for the future of the island, and the posterity that would someday set foot here. A notable feature of this island that supports conservation is that it has never been logged and lumbered.
(3) Northern Australia:
Here a major drive has been initiated over a span of five years to make conservation of the environment a philosophy of life, and strategic programs have been designed to realize the mission. Informational updates and toolkits have been on offer to guide stakeholders help implement the wonderful scheme of sustaining the nature and all the riches it is endowed with. The hotels in Melbourne have identified areas to cut down on the consumption of energy, water and generation of waste.
This is indeed a progressive drive directed at conservation of resources, management and control of wastes consequently generating substantial savings that could ensure a long term survival of sustainability of all the elements that make up the environment. Expert advice, information support and motivational inputs are extended to hotels and other service industries featuring in the tourism business chain with a view to help achieve and propagate the objectives of sustainable tourism.
(4) New Zealand: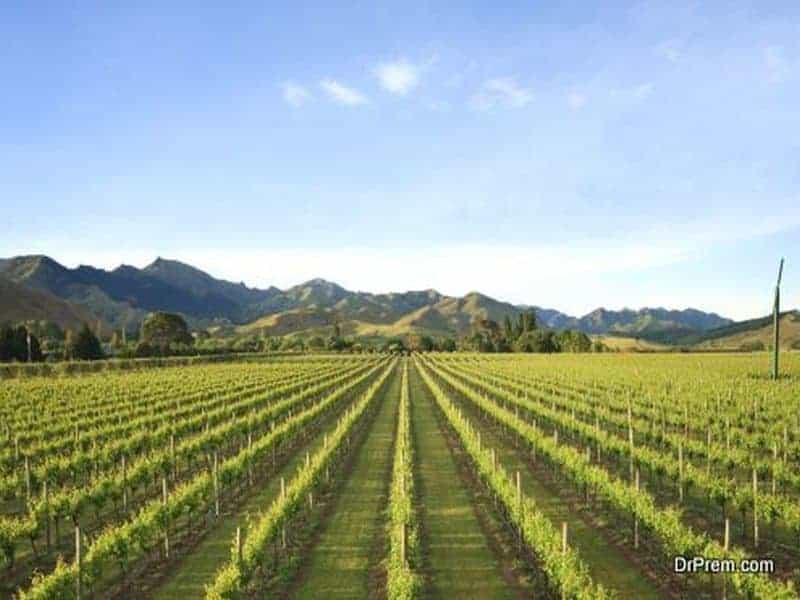 This nature's paradise island of pristine charm has brought the concept of sustainable tourism down to its network of transportation infrastructure. The entire road and water transportation circuits of the kiwis have been spread into 170 coaches operating around the cities and towns and 3 ferry services to reach out to 600 cities and towns in a day located across the entire length and breadth of the island. The basic idea is to generate less of carbon, smoke and pollutants thereby maintaining a cleaner and healthier air thereby fostering a spirit of environmental conservation and tourism sustenance.
(5) Grootbos Private Nature Reserve & Lodge, South Africa:
Less than about a couple of hours from Cape Town, this nature camp is more than just a conservation unit. It is an educational institute giving effective edification to the local so that they contribute to ecological sustenance. The accommodation is cozy having all the luxuries answering the requirements of a tourist. This nature reserve played a crucial role in setting up the famous Walter Bay Fynbos conservancy back in 1999. The target of this camp is to select a team of 8 men and women every year and impart them training to develop skills in agricultural projects on cultivation of fruits and vegetables. They also learn the art of bee keeping and animal husbandry. They have produced over 80 graduates since 2003, and their Green Future project offers training to unemployed of the area so that they can be fruitfully absorbed in the fields of sustainable tourism, landscaping and agriculture.
(6) Finland: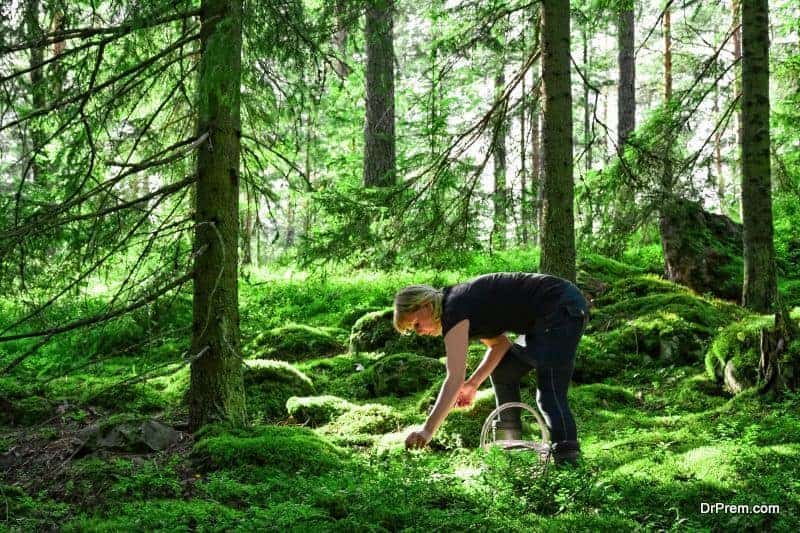 A conglomeration of organizations has set up a close tie and their objective is to ensure sustainability of the environment. They have named themselves 'Green tourism Finland' and they operate with dedication and efficiency. They have the certification programs whereby every business units operating in the area are evaluated and put on credit bars. Industries that come under focus include hotels and resorts, restaurants and eateries and tour agencies.
(7) South West Tourism, UK:
This ecotourism destination has an in depth sustainable tourism program which includes training on tourism marketing applicable in the industry. It is the first destination to receive the prestigious gold level certification awarded under the Green Tourism Business Scheme. They are also accredited with the World Travel and Tourism award for tomorrow for their remarkable achievement in the field of sustainable tourism back in 2009. The concept of green tourism toolkit is well in force with the supporting updates and training, and the customers' demands, complaints and satisfaction are analyzed as to establish the cause and effect relationship.
(8) Rimini, Italy: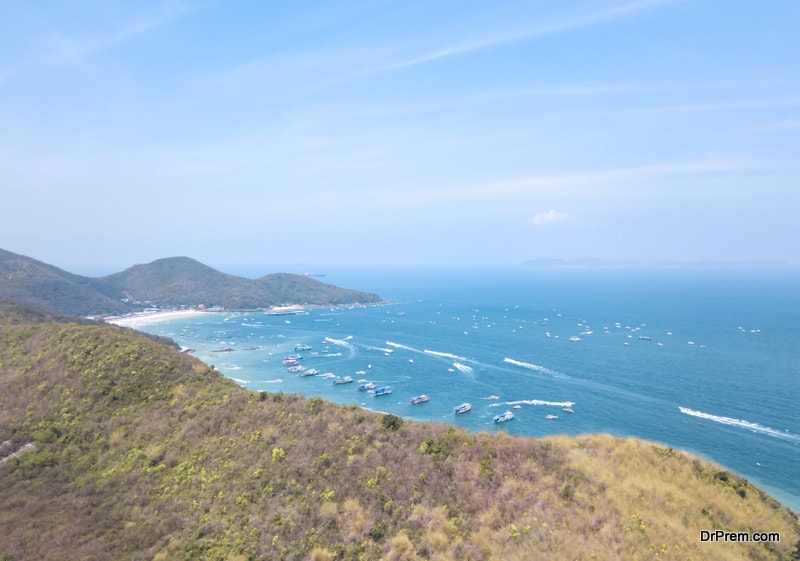 The province of Rimini is located on the eastern coastal part of Italy and this destination had been awarded the first European sustainable tourism award 'Carmen Diez de Rivera' for its valuable contribution towards developing plans and methods and implementing them towards achieving sustainable tourism in the Mediterranean coastline. The strategies employed are eco friendly and includes management of tourist destinations with an objective of enhancing the local cultural, social and economic vibes.
(9) Samasati Nature Reserve, Costa Rica:
This is an absolute tranquil locale where the boom of mechanical civilization doesn't exist. The destination ensures that no equipments, cutting tools and mechanization is employed to cut trees and rake up soil and push this green eco locale towards devastation. The reserve upholds the target of employing locals and encourages them in their indigenous pollution free methods of sustaining nature and conserving the environment around them. For their efforts put in, the locals get paid and there is a definite attempt to upgrade the local economic status. Eco camps and jungle treks are in vogue offering the tourist immense pleasure amid clean and calm greenery. There are multifarious drives initiated by the resort to ensure tourist visits become more nature friendly aiming at meeting the prime conditions of sustainable tourism.
(10) Cristalino Jungle Lodge, Amazon, Brazil: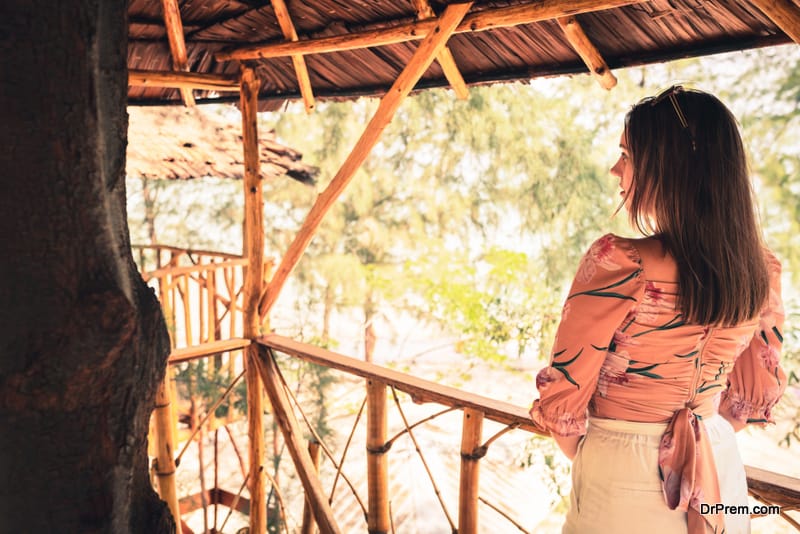 Located in the southern Brazilian equatorial depths of greenery and sun ray blocking thick foliages this lodge is under private ownership. The objective is to stop Amazon from getting turned into a barren piece of land owing to the evils of logging industry. The conservation efforts are thorough and strategic. The results are expected to be positive ensuring long term sustainability of the Brazilian Amazon.
Essential components of sustainable tourism
Key drivers for sustainable tourism
Do's and don'ts of sustainable tourism
Things to do post sustainable tourism
Preparations for sustainable tourism
Precautions and preventions in sustainable tourism
Best practices in sustainable tourism
Travel and tourism arrangements in sustainable tourism
Budgeting in sustainable tourism
How to get more information on sustainable tourism
Is sustainable tourism for you?
Importance of planning in sustainable tourism
Guide to sustainable tourism trends and countries that are promoting it