Have a great experience tasting wine in New Zealand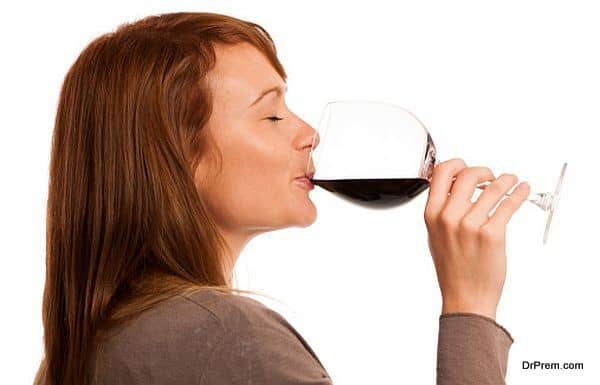 From grandiose modern wineries to rustic barns, New Zealand is famous for its exquisite wineries that stretch throughout the entire country. You can taste some of the most internationally acclaimed wines such as Pinot Noir, Chardonnay and Riesling while you are on a wine tour to New Zealand. Here is a wine guide to the country's famous wineries.
South Island will provide visitors a great wine tasting experience not only because of the tempting flavor of the wine but also because it enables one to know about the entire process and gets people involved in the making of wine. You can taste the wine in special tasting rooms while having a good conversation with the people about the making of the wine.
Gibbston Valley, Central Otago
This is the most famous place in the country that serves quality Pinot Noir wine made out of Pinot Noir grapes.
This is famous for the peachy Pinot Gris, honeysuckle Gewurztraminer and hint of apricot Riesling.
Brennan Wines is the place where you can enjoy the experience of wine tasting amidst the beautiful mountains, which makes the experience even more admirable. It is because the place is away from the chaos of cities and wines produced here include the Terpanillo, Pinot Grigio and Pinot Noir.
Marlborough is the largest and the most famous wine producing regions of New Zealand, known for its Sauvignon Blanc, Rieslings, Pinot Noirs including large varieties of Chardonnay, Viognier and Pinot Gris and also vintages of Syrah.
Hans Herzog Estate Winery
This is a one of its kind place, offering good wine, good food and good atmosphere. The cottages here are extremely comfortable with doors directly opening at the vineyards.
This is a small boutique winery located right between the hills and is famous for its original and pure vintage wines made with organic and biodynamic processes. Sauvignon Blanc is the specialty of the place including Pinot Gris and Chardonnay.
This famous is known for its wine in the Marlborough area and works especially in developing the red wine varieties and experimenting with Syrah.
This place has some of the lowest cost wines to offer you and boasts the Air New Zealand wine awards for its Viognier and Riesling.
Summary
Other places like Neudorf Vineyards, Greenhough, Nelson, Waipara Valley and North Cantebury produce some of New Zealand's best wines and deserve a visit.