Five most visited national parks across the world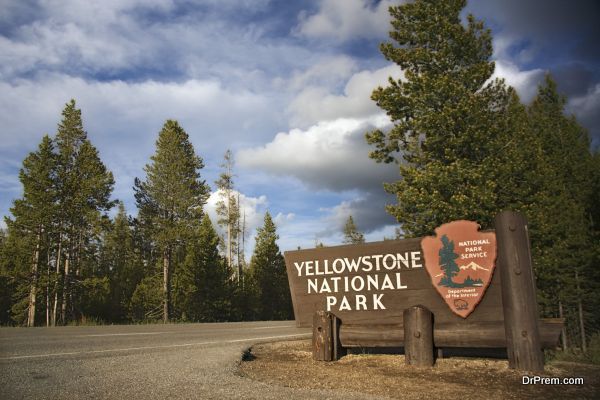 National parks play an important role in the conservation process and to keep us connected with nature, away from the hectic city lives. There are many national parks dotted throughout the country that have wonderful sights that will leave you wondering at nature's marvels. We bring you top five most visited national parks.
Yosemite National Park
Yosemite National Park has soaring granite walls, lush meadows and forests. It is especially famous for its waterfalls whose source of water is the snowmelt from the Sierra Nevada Mountains. The Park is home to black bears, mule deer, coyotes and California ground squirrels.
Acadia National Park
Located in east of the Mississippi, the Acadia National Park is a great spot for hiking and biking. It has the 1,530 feet Cadillac Mountain, Porcupine Islands, Frenchman Bay and about 5000 years of human history. The Park has 125 miles of hiking trails through which you can explore the forest, marshes, ponds and tide pools.
Grand Canyon National Park
Located in northern Arizona strains, the Grand Canyon national park is famous for the Colorado River that cuts through it and the spiraling mountains that dot the entire landscape. Majority of the visitors visit the South Rim as the North rim is closed from late October to mid-May.  The best way to take in the view of the Canyons is to hike through the 12-mile RIM Trail from Pipe Creek Vista west to Hermits Rest. The Canyons are home to incredible flora and fauna and many endangered species among them.
Zion National Park
The Zion National Park is located in southern Utah and is surrounded by incredible sights wherever you look. The trek around this Park requires a lot of preparation as you have to climb and walk down to experience the many marvelous sites. The Pa'rus Trail that goes along the Virgin River offers a two-mile trip up to the Temple of Sinawava.
Yellowstone National Park
The Yellowstone National Park is located in Wyoming and is the oldest national park in the United States. The park has the Old Faithful Geyser, which is the continent's largest super volcano. The Park is home to grizzly bears, elks and gray wolves and has been inhabited by humans for more than 11,000 years. Various Native American tribes such as the Bannock, Kiowa, Blackfeet and Shoshone have conducted ceremonies, gathered plants and minerals and conducted trade with other tribes at the Yellowstone.
Summary:
A hike through the National Park can be rejuvenating, while giving the glimpse of the past glory. It is a great way of discovering new plants and animals and educating children and adults.