Festival of Lights Berlin, 9th to 20th October, Germany, 2013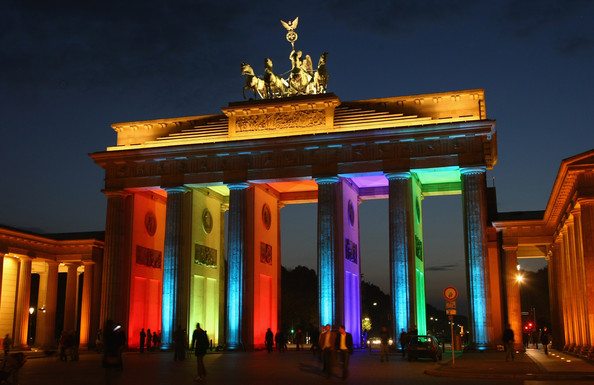 When: 9th October to 20th October 
Where: Berlin, Germany
Lights and illuminations is an eye capturing scenario in Berlin during the Festival of Lights Berlin. The magnificent view of the entire city is an incredible treat to let you go crazy. An event which sparkles the beautiful lights goes on for more than a week. The festival is a merriment that gives you an insight picture of Berlin and turns it into one glitterati affair. The sparkling metropolis is amazing for visitors gathering here at this time of the season. The Berlin city with its sky touching towers, monuments, contemporary compositions, historical buildings, and boulevard looks fabulous. The city is dressed like a newly wed lady during the festivals of lights.
The attractions are several but the laser works with more than 50 laser fireworks and illuminations displays landmarks are alluring. The famous Bradenburg Gate is a must watch decorated with fancy light and topped with laser works.
The light decorations is on every famous squares and streets. The laser lights encompassing the Dom Aquaree, electric blue projected onto Alexander's Paltz TV Towerand new Kranzler buildings drives your senses.
A striking exhibit of light is produced by the Victiry column, the cathedral church, radio tower and the very important Oberbaumbruecke bridge across River Spree, the Berlin  concert hall, and several must see destibations.
The festival is not all about lights, it has several other delights to offer you.You can treasure your mouthwatering feast to sheer sense of craftsmanship. From shopping to eye catchy activities and parades are enough to keep you loaded.  The show is engaged with fun-filled activities lined up, and you just need to make your pick. With high sensations of well driven events.
On top of that, delicious food stalls with ample of varieties satisfying your craving with salads, chickens and European cuisines  is simply spectacular. You are getting a chance to show your funky and creative side by being a part of the crisp dance moves and nerve hitting music. The crowd is all anticipated to get mad with the band beats.
People join hand in hand to exuberate the richness of this event in this whole world and this is the reason that the festival is attracting tourists highly.The festival has everything to not let down the energies of the spectators. The incomparable joy and blissful days and evenings are all waiting to grab you tightly.
To transform you into ultimate joy and extremities of fun- filled activities, you need  to dive here. To get closely associated with the rich culture and history, you must land up to this festival. A great opportunity to sense the fun, jubilation, and blissful surrounding all here is great to groove your senses. Moreover, the hospitality and administration is phenomenol to ease your comfort quotient. If its not in the world of lights, its nowhere else. To dive into the immense beauty and a land of heaven you must not miss this dream affair taking place in Berlin. From pathways to the surroundings, lights and colours are set to elevate your spirits.
---