Do's and don'ts of skiing with kids at a Ski Resort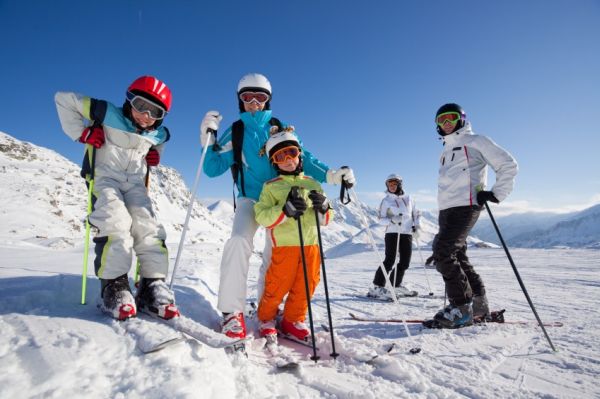 Skiing refers to an activity, which is quite recreational and considered to be a competitive one now-a-days. Even skiing is considered for military workouts and it is also used as a mean to travel in the snowy areas. Skiing uses long runners or skis to boots or shoes on the feet to sail on the top of the snow. Until 1860 AD, skiing was considered the only mean to travel in the snow rich area. However, later it has been converted into an adventurous snow sport. Skiing has been introduced as a sport by International Olympic Committee, and the International Ski Federation. So a number of people are quite interested to train their children in skiing so that the child can take part in various skiing competitions and win them pride.
Various ski resorts have introduces skiing programs in their resorts to train children in skiing. Let us discuss few of the tips to be followed while skiing with children.
Do's
You need to get a better idea on the snow conditions for skiing. You need not listen to everyone to decide the ideal conditions to ski. If you find the volume of snow is more and it has been falling snows for days together, you can take your skiing equipment.
Tie your reigns with the reins of your kid during skiing as t would ensure safety for your kid. You should not allow your child to move fast while skiing. You also need to control your speed and keep moving with the speed of your kid.
Operate the reigns with separate hands. Pull in one reign or the other to efficiently perform the weight shift. You need to avoid using reigns in populated places as it might get tangles to other skiers.
Use the nifty handle on back for easy on/off the lift.
Try to retain your child between your legs during steep portions of the run as it would be very tricky to hold back the kids with their weights no matter how experienced and efficient skier you are.
You may hire a guide for a better skiing experience.
Take enough water with you to keep your hydration level up as it might prove very tiring for you.
Don'ts
Try to avoid taking large turns cross the hill on steep hills to help control both your speed.
The straps should not dangle while getting on a lift as they might get hooked on the chair accidentally. So try to stow them securely.
If you are an amateur skier, you should not follow the tracks used by someone else as it might land you up in a cliff.
Skinny kids might create problems in skiing. So it is better not to ski with a skinny kid. Help them stay away from skiing.