Do's and don'ts for visiting the Great Wall of China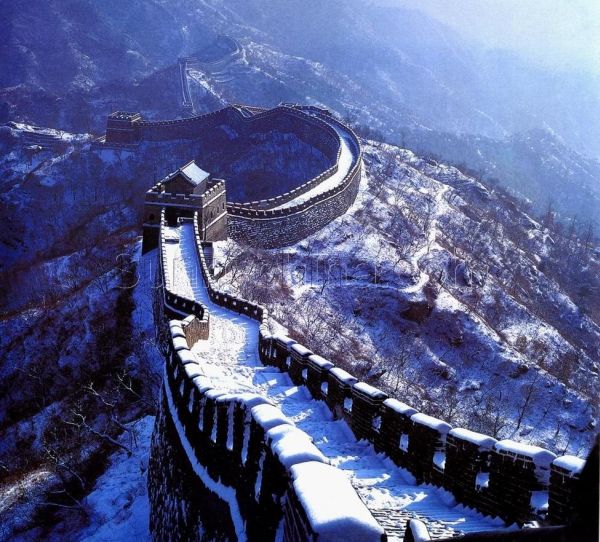 The Great Wall of China, along with the Taj Mahal, Great Pyramids and Stonehenge, are a staple item in the world traveler's bucket list. However, you won't be able to fully soak in all the historic goodness of the iconic landmark if you don't follow a few basic do's and don'ts.
Do:
1. Pick a section of the wall to explore
You can't explore the entire Great Wall at one go. If you're pressed for time, pick a single section and explore it fully.
2. Visit the Great Wall in fall or spring
Summer isn't the best time to visit the landmark as it gets rather hot and humid so plan your visit for spring or fall when the weather is cooler.
3. Wear comfortable shoes
Pick the best, most comfortable and broken in pair of shoes that you own for the visit to avoid painful cramps and blisters while you explore the Great Wall.
4. Dedicate a better of the day to it
Exploring the wall and enjoying the spectacle of it takes a good 2-3 hours so set aside at least this amount time for your visit.
Don't:
1. Try to explore more than one section at a time
The Great Wall is really, really long. If you plan an itinerary that includes exploring more than one section of the wall a day, you could end up with very sore feet and a crappy mood.
2. Forget to carry water or energy drinks and energy bars
Water, energy drinks and energy bars would help keep you replenished through physically tiring visit. Don't forget to stash a fair number of these in your bag pack.
3. Carry a shoulder bag
When exploring the area surrounding the Great Wall, you would need both your hands to traverse through the trail. Carrying a shoulder bag may leave with a terrible cramp as the water bottles etc. in it would make it heavy. So it's a better to carry a backpack instead.
4. Forget to wear a sunscreen
The smog from the city usually ends up spreading around the Great Wall at times. This may make a regular sunny day appear hazy and not so bright but it isn't sun safe to walk about without a sunscreen on. Carry a tube of sunscreen and a packet of wet wipes to stay sun safe through your Great Wall trip.