Destinations in New Zealand that top the to-go-to list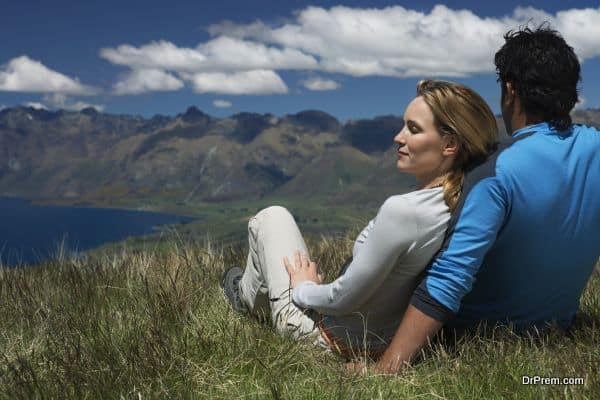 New Zealand maps to about the size of Japan or Great Britain. Escape from the crowded cities and into New Zealand that has a total population of merely four million people. This small country is a great tourist destination thanks to its moderate climate with many hours of sunshine.The country has a variety of landscapes and is rich in nature flora and fauna. If you are planning a trip to this gorgeous country then here are some pointers on places that demand a visit.
Waiheke Island
For visitors of Waiheke Island, there can never be an end to thefun. With vineyards, olive groves, sunny beaches, craft galleries, adventure sport, culinary delights and much more to offer, these are the ideal vacation spot when you are in New Zealand. Reaching the island is simple, just take a ferry ride from downtown Auckland and 35-minutes later you find yourself on a beautiful island. While on the island you can also enjoy bars and other entertainment centers, signup for tours and team building activities, sailing, diving and more.
Milford Sound
In the south-west corner of New Zealand's South Island is the densely concentrated Milford South. The majestic Mitre Peak is 5,560 ft and rests in the center of it all. Five peaks culminate into a single arrow-headed summit and creates a perfect background for photographs as well as first-hand experience of trekking. Rudyard Kipling called it the "eighth wonder of the world". Milford Sound receives high tourism in the months of December-January and February. March and April are a good choice if you want a decent weather and lesser crowd.
Queenstown
Queenstown offers you everything and beyond in relaxation and fun activities. The favorite tourist destination in the country, it is set on the shores of the Lake Wakatipu and is surrounded by mountains on most sides. To make sure you enjoy your visit there are a number of fun activities like sightseeing and land tours, skiing and snowboarding, fishing and other sports, water adventures, biking, hiking and much more. The restaurants and takeaways in Queenstown are just as amazing as the bars and cafes.
Aoraki Mount Cook National Park
The Aoraki Mount Cook is the highest mountain in New Zealand. The place has several other high peaks for all trekking enthusiasts. When there, you can go kayaking on Mueller Lake for a once-in-a-lifetime experience, walking around the natural retreat, tramping, skiing, and mountaineering. The provision of air safaris can leave you amazed when you get a flightseeing tour of all the major mountains and glaciers. The national park offers you with the provision to set camp right in the middle of all the natural attractions .Weather in this region has a tendency to shift rapidly, so all travelers are advised to prepare accordingly.
Wellington
The "coolest capital", Wellington has a great outdoor scene. Full of restaurants, cafes and bars that are the social hubs, the city also has a vibrant artculture and a very flamboyant lifestyle. At Wellington, you get the perfect blend of the village-like warmth and the city-like sophistication.
Christchurch
A place of innumerable variations, Canterbury extends from the oceans to the Alps. The Canterbury region offers something for everyone, whether you are a shopaholic or a nature enthusiast, the place will cater to all your needs. There are a number of boat cruises where you can watch glacial lakes and go dolphin spotting.
Activities in New Zealand
New Zealand has so much to offer that you will be running out of breath catching up on everything. You can enjoy skiing, bungy jumping, snowboarding, jet boating, hiking and more when you are in this beautiful country. You can enjoy walking around the landscapes in the national parks of New Zealand or signup for mountain biking and cycling trails. Each corner of this country has something to add to your vacation adventure.
New Zealand offers fun-filled adventures and serene landscapes together on an open platter for its visitors. There will hardly be a dim moment in your trip to this beautiful country.