Common Travel Mistakes to Avoid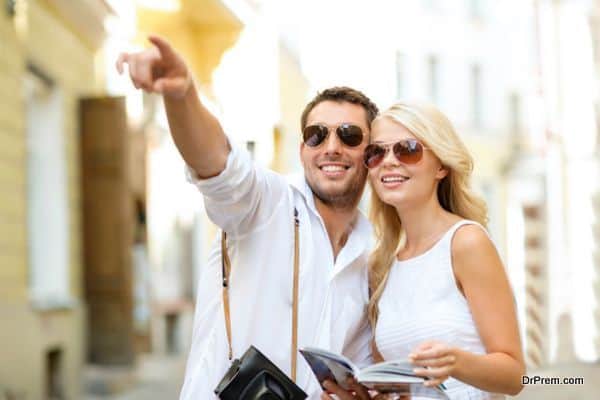 Even frequent travelers make rookie mistakes from time to time. Have a great trip and avoid making any decisions you'll regret by following these tips.
Leaving too little connection time between flights. If your first flight gets delayed even by a little bit, you could end up missing your second flight. Running from one end of the airport to the other is no way to begin or end your trip. If you miss that connecting flight, your transportation plans at your destination could get screwed up, too.
Waiting too long to apply for your passport. Don't underestimate how long it takes to process a passport. Leave twice as much time as you need. Otherwise, you could end up having to cancel your trip altogether. If you're flying domestically and won't have your passport in time, call your airline to find out if any other identification will do.
Assuming your hotel is close to the city center. Find out exactly how far your hotel is from where you'll be visiting regularly, and also figure out how you'll get to and from those must-see spots. Planning a trip overseas? Save money on hotels in Dubai and take the vacation you've already dreamed of!
Trying to squeeze too much into one trip. When you try to do too much in one trip, you can't really spend enough time doing anything. Pick one or two things to do every day, then have a list of backup ideas that you can pull from if you end up with extra time. Otherwise, you'll feel rushed throughout your vacation and like you never really got to spend time in any one place.
Being dishonest about what you like and dislike. If you hate touring ancient ruins or you get seasick every time you get on a boat, take those things off your "To Do" list. Don't waste time doing things you don't like just because those are the activities that most tourists do.
Only visiting tourist traps. Sure, you might want to check out famous museums or historical spots, but try to get off the beaten path, too. Take one or two days to see the area like a local does. Ask people who live in the area for their suggestions about what to do and where to eat.
Choosing a hotel solely on marketing photos. These photos are meant to look attractive and appealing. They're not always a true reflection of the hotel, though. A better way to choose a hotel is by looking at reviews.
Choosing an outlying airport just to save money. What you save in a ticket you could spend in rental car or public transportation costs. Plus, you could wind up shaving hours off of your vacation. In the end, is it really worth it? Probably not.
Going to timeshare pitches when you're not really interested in buying. No matter what they say, you're going to be stuck in that little room for longer than they promise. You're going to be pressured to add to your timeshare, even if you've made it clear you don't want to.
Avoiding these mistakes can mean the difference between a disaster of a trip and a dream vacation.
This article was written and provided by Fiona Moriarty of Hipmunk, the ultimate platform for all your travel needs.
Article Submitted By Community Writer