If you are a science lover who has got sick visiting those kiddy science museums with never-changing dusty models and showing uninteresting planetary films, then it is time to look for a great destination to visit where science is a part of life. In fact, some amazing places spark the scientific genius inside you and let you explore a world of new discoveries and inventions. So, if you want to move on your scientific journey, check out some of the following fascinating places that could be on your travel list.
Yellowstone National Park, Wyoming
This park is always open for visitors who have a knack for nature and appreciate its phenomena. This great treasure site includes an active volcano, canyon and lake. You would also find 67 mammal species, more than 300 geysers and close to 300 waterfalls. No wonder, it covers a huge area of 3,472 square miles. It became the first national park of the country in 1872 and now attracts its visitors through campgrounds, biking and hiking trails, picnic areas, and museums.
American Museum of Natural History, New York
Covering four blocks of the city, this museum is the largest museum of natural history in the world. The collection of dinosaur fossils is also one of the widest at this museum, which is a good attraction for any science lover. Another attraction at this museum is the mastodon skeleton that is like an elephant and was discovered in 1845 at New York where it is estimated to have died about 11,000 years back.
Thomas Edison National Historic Park, New Jersey
Thomas Edison purchased a 29-room estate or mansion in 1886 and built a laboratory here to conduct experiments related to his motion picture camera. This whole estate was later managed by the National Park Service and now visitors can check out the private laboratory of Edison, his huge library, precision machine shop, and chemistry laboratory. They are also allowed to view his mansion where he stayed with his family.
Hoover Dam, Nevada
This is a massive structure in the form of a U-shaped complex. Millions of visitors keep coming every year to witness this powerful site. The site annually supplies around 4 billion kWh power to the states of Nevada, Arizona and California. At the visitor center, you can gather information on the construction of this dam through films, pictures and exhibits. Then, you may move on to the observation desk that offers you an experience of this dam's panoramic view, as well as that of the Colorado River and Lake Mead. In addition, there are two types of tours that you can go for. The basic tour takes you through the power plant where you can observe the working of powerful generators. On the other hand, the in-depth tour takes you through the passageways within the dam.
Mt. Graham International Observatory, Arizona
If you are interested in looking at the sky through the world's most powerful telescope, then come to this observatory that houses the Large Binocular Telescope. There also are two other world-class telescopes that many scientists have used for their researches. In case you are not allowed to eye through these telescopes, there is still so much you may get to learn about this observatory by taking a guided tour that is organized by the Eastern Arizona College Discovery Park Campus.
Olympic Coast National Marine Sanctuary, Washington
If the areas of Delaware and Rhode Island states are combined, it would almost equal the area of this huge marine sanctuary that is house to about 29 marine mammal and sea bird species. Marine animals get a nutritional breeding ground in this sanctuary. Located along the coastline of Olympic Peninsula, these marine waters have witnessed about 200 shipwrecks.
Captain Cove's Seaport, Connecticut
It was revealed by a historian that a German immigrant, Gustave Whitehead, first flew an airplane in 1901, even before Wright Brothers did that. Visitors go to check the original hanger of Whitehead at this site known as Captain Cove's Seaport.
Kennedy Space Center, Florida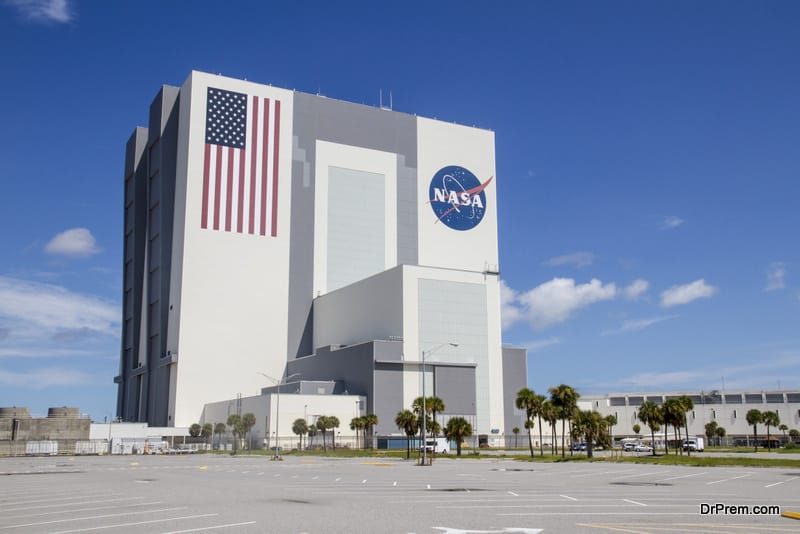 Built in 1960s, this is a great visitor site for those who want to take a tour of a launch facility. The Kennedy Space Center is commonly known as the launch headquarters of NASA form where several U.S. space programs get implemented. You may take a tour of the launch area, as well as meet veteran astronauts if you are lucky enough. If you want to have a real experience of a shuttle launch, it can be done in a spaceflight simulator. If this is not enough, you can go on a stroll through the rocket garden that lets you witness eight huge authentic rockets. The recently added attraction is the Space Shuttle Atlantis exhibit. Costing $100 million, this exhibit displays the actual shuttle.