Best places to stop on the historic U.S. route 66: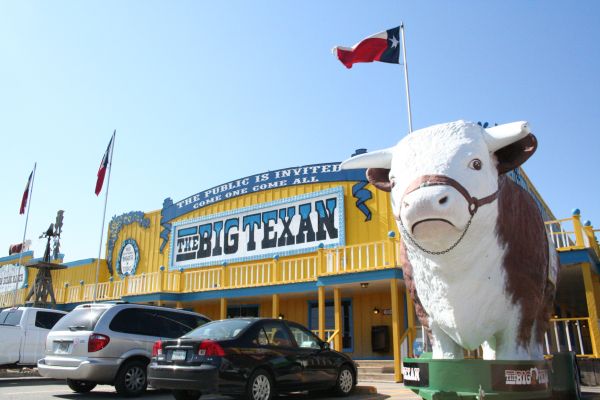 There are people who believe that road trips are the best kind of holidays. Road trips are usually full of both adventures and misadventures. It is a great way to know more about your fellows as you all have to put up with same troubles. Though there are many roads along which people like to travel but the iconic U.S route 66 tops the chart. It is a 2,400 miles long highway that stretches from Chicago to Los Angeles. When two thriving and attractive cities are connected together many people travel from one to another for either business or pleasure. The U.S route 66 is no exception and every year around 13 million people have been counted to be travelling on it. Journey down this road will acquaint you with all things Americana. During the Great Depression people used to travel towards the western parts of America through this route when they faced acute financial crisis. Now days, however, it has become the pleasure haunt of road trip lovers and has many awesome motels and restaurants. If you decide to travel on route 66 you better know at which spots you need to stop.
Lou Mitchell's Restaurant, Chicago, III: On a fresh morning, when the sky is blue, start your journey down the U.S route 66 but not before you stop at Lou Mitchell's. It is on your way and the irresistible smell of donut is sure to distract you. Don't start a journey with an empty stomach. You should pack a breakfast from Lou Mitchell's because another eatery might not be easy to find soon. This eatery was made in 1923 and doing steady business ever since.
Round Barn Arcadia, Oklahoma:
The Round Barn Arcadia will fall on your way down the route 66. It is in the state of Oklahoma. You should visit it if you have interest in architecture. William Odor made it in the year 1898 for using it as a barn cum social gathering hall. He and his family had good knowledge of architecture. They soaked the green lumber in water for making it soft and bending it. The Round Barn's lower half was used for pets and the upper half was used for social gatherings and parties. At present it has become a visitor's center.
Big Texan Steak Ranch, Armadillo, Texas:
Traveling is bound to make you hungry and Big Texan Steak Ranch is the perfect place to stop for a good bite. The food is sumptuous and mouth watering. It is a true American steak house. They have been doing business and luring the travelers on route 66 for more than 50 years. They started the steak ranch in 1960. They offer you a special combo meal of a 72 ounce top sirloin steak, baked potatoes, shrimp cocktail, salad and roll.  If you eat this entire meal within an hour then you don't have to pay for it. Among the 60,000 brave hearts who tried to achieve this feat only a meager 8,500 succeeded. A 69 year old granny and a young lad of 11 were among the lucky winners.
Meteor Crater, Meteor City, Arizona:
The Meteor City is one of its kinds as only 2 people reside here. The Meteor Crater was formed an estimated 50,000 years ago. The Crater is 4,000 feet wide and 570 feet deep. The city is not a real one and it is used to show the visitors the crater and sell some souvenirs to them.
El Rancho Hotel, Mexico:
If you are on a road trip then you should not miss spending a night in Mexico. El Rancho Hotel will fall on your way. It has been the favorite of many Hollywood stars like Marilyn Monroe, Kirk Douglas and Ronald Reagan. Many Holly movies have been shot here as it was founded by the brother of a famous film executive, D.R. Griffith.
U-Drop Inn, shamrock, Texas:
The U-Drop Inn was constructed to make profit from the passing traffic. The owner had drawn the unique design with just a stick on the sand and road dust. The stunning and unconventional architecture has been the main crowd puller since 1936. Thousands of people visit it on their way for filling gas or refreshments.
Oklahoma Route 66 Museum, Clinton, Okla.:
The Oklahoma Historical Society regulates the goings on of this on the route museum. It is the best place for the Route 66 enthusiasts to know more about their favorite highway. You will get to see a fantastic documentary that has been made on the highway and its development over years. You can check out different artifacts and things associated with the highway as well. They have a nice collection of vintage cars and other retro items. The entry fee for one individual is just $4.