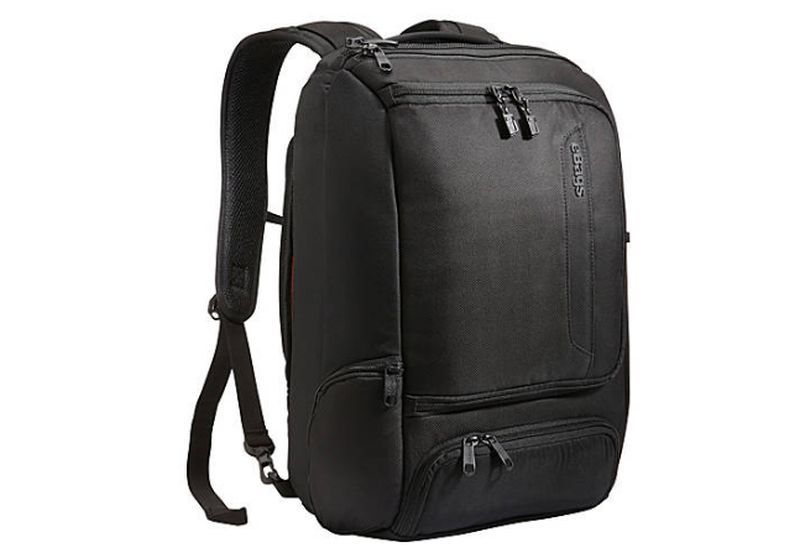 For a boy his father is his best friend, for a girl he is the first man in her life. He is a man who never thinks about himself; but only showers his love and blessings upon his kids. You may fight with him, get upset, throw a tantrum or even turn your face from him, but he will still stand by you come what may. He holds a special place in our life, which no one can fill or replace.
Throughout the year, he surprises his children with gifts; love and attention, there are very few times when we as children can do the same. One such day that gives children such a chance to express what their father means to them is Father's Day. If you are planning to get him something, we can help you with a few Father's day gift ideas that you can surely think about
The Sleek shaving kit from Men-ü for the father on the go
The shave kit from Men-ü is ideal for those fathers who are always on the move. This kit contains a facial moisturizer, rejuvenating gel, facial wash and a shave crème. It comes with a stylish and nice looking travel bag making it easier for him to pack. This kit comes at a cost of £44.95. You can grab one for your dad by shopping at http://www.men-u.co.uk/product/ultimate-shave-skin-kit/
Your sweet tooth father will love the jar of Montezuma's dark chocolate
There is nothing wrong in giving your father some chocolates. Well, if he has a sweet tooth, he will surely love this gift idea for father's day. Priced at £22.50, this yummy char is loaded with Giant chocolate buttons that will get him drooling. Do not be surprised if you find him asking for more. Get your hands on this jar by shopping on this link- https://www.johnlewis.com/montezuma%27s-bonanza-of-buttons-dark-chocolate/p1937979?tmad=c&tmcampid=48#prev?s_afcid=af_189335&awc=1203_1497559983_ec1ecf13027e2c4a84aac5fdcfb299a7
The organized dad will love eBags Professional Slim Laptop Backpack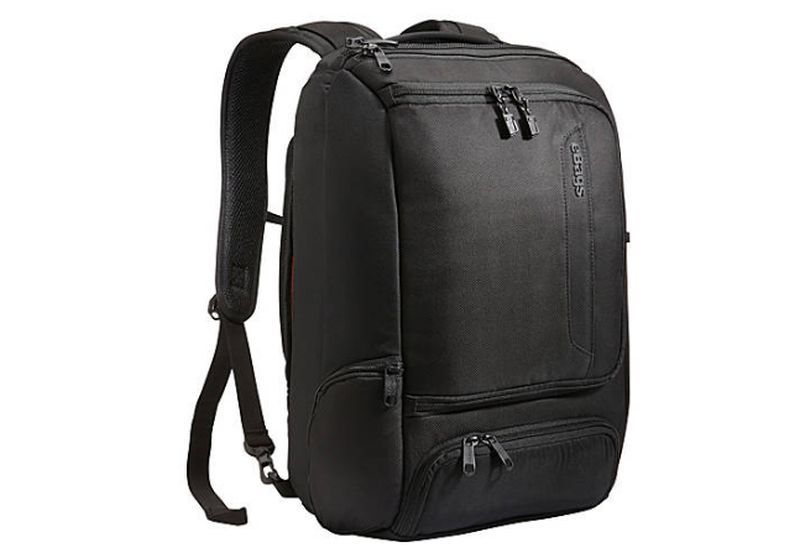 Father's day gift ideas are all about getting your dad something that he would love to use. If you have a dad that not only travels but also loves to be organized, then this backpack is a great choice. Priced at $1,056, this bag is loaded with differently sized pockets, which can fit everything from business cards and laptop to loose papers and panel organizers. This bag has a lot of space, it will be perfect for the organized father who loves to travel. Here is where you would need to go to get your hands on this backpack. https://www.ebags.com/product/ebags/tls-professional-slim-laptop-backpack/249582?productid=10230513
Gift the best cookbook picnic hamper for the dad who loves to go to the lake or park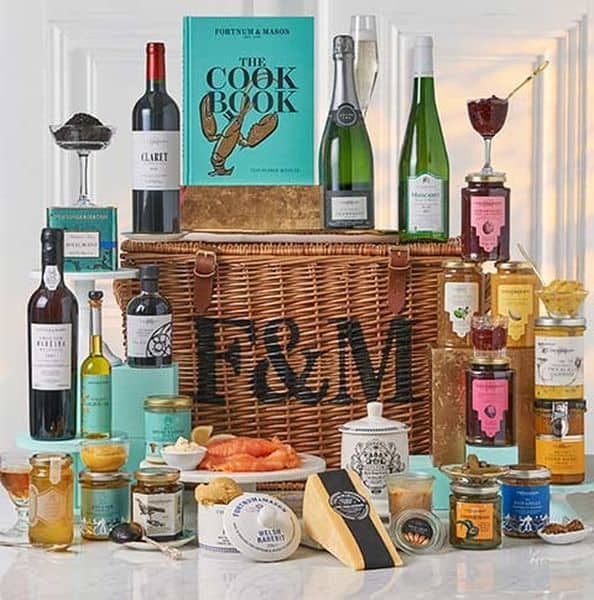 Out of the many Gift ideas for father's day, this is something that is different and simple. A perfect idea for fathers who spend time by the lake or park, this picnic hamper is loaded with the best goodies you can think of. From titbits, to cheese, to booze and even a cookbook, your father will enjoy this basket to the core. If you are interested in this basket, why not buy it from Fortnum & Mason's official website for the price of £350. https://www.fortnumandmason.com/products/the-cook-book-hamper?taxon_id=755&awc=5682_1497560027_13c5e372eff22702b493a48f713bcb41&utm_source=Affiliate&utm_medium=AWIN&utm_campaign=189335
Beach loving dads will love the Māzŭ Resortwear
If you have plans to take the kids (small and big) to the beach, then this is something you can think about. A blend of modernity and tradition, this beautiful beachwear comes in bright colors, beautiful designs and soft fabric. These swim shorts are not just available for DADs but also for SONs. So why not have all your kids wear the same thing.  The combo swim shorts for father and son comes at a price of $2000. They makes a perfect Gift idea for father's day. Click here to get your hands on this Resortwear. https://www.mazuresortwear.com/
Your father can enjoy the great outdoors with this Camping Hammock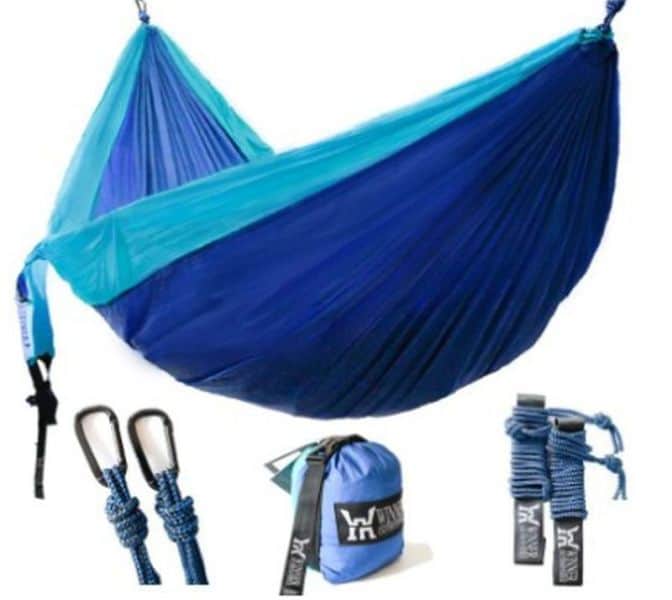 Camping is fun; and when you have your father along with you, then it turns out to be a memory you will always cherish. For the camping loving dad, this hammock will be a perfect gift. Originally priced at $70, you can get this hammock on Amazon for just $26.99. Out of all the camping Gift ideas for father's day, this one investment can never be a wrong choice. What is best is that it comes with all the accessories and a stylish backpack to pack it when it is not in use. Grab your hands on this one by shopping on this link.
https://www.amazon.com/Winner-Outfitters-Double-Camping-Hammock/dp/B01GCKAPLK/ref=sr_1_3?ie=UTF8&qid=1495658942&sr=8-3&keywords=Hammock&refinements=p_72%3A2661618011&_encoding=UTF8&tag=keeofthehom-20&linkCode=ur2&linkId=398ce550c1a9a7a4d819605a7159b0ff&camp=1789&creative=9325