Top Vacation Hacks and Tips to save your 2015 Trip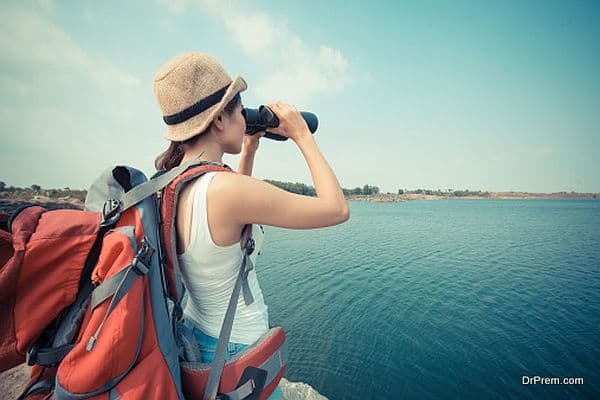 While getting ready for a trip you will certainly find the business of packing your luggage to be a tricky task that may be boring as well. Organizing your belongings within a limited space would be a big challenge.
Smart packing tips:
1) Use old and used sunglass cases to secure your mobile charger and cables.
2) Roll your clothes in your suitcase or travel bags to get more packing space.
3) Choose essentials only and avoid carrying less used items.
4) Carry pouches of liquid soaps and shampoos instead of big bottles.
5) Wrap your makeup kit and camera lenses in soft cotton padding to prevent them from getting damaged.
6) Wrap your soap and wash cloth together in a common pack to make their use easy and simple. Store your hair setting kit in a separate case.
Travel aid Apps:
There are a number of apps available in the market for tech savvy travelers to make your trip comfortable as well as economic. A few of them have been mentioned here under:
1) Gas buddy: While you have hit the road on a vacation riding your own vehicle the utility of gas stations could never be overemphasized, and exactly here comes your Gas buddy to help you locate the nearest gas station on the route providing cheaper fuelling options as well.
2)Roomer: Demand for hotels and resorts is always high, and the worst part of the scene is when you reach your destination you find to your dismay all local accommodations have been booked out. Here Roomer Apps comes to your rescue and guides you on getting a prepaid hotel reservation off another tourist who might have cancelled his trip for some reason or other.
3) City Maps 2Go: This map can be downloaded before you leave for your tour destination and the good news is that it doesn't require data service or a Wi fi zone to operate. This service can be availed anytime and anywhere and is very much time saving.
4) Seat Guru by Trip Advisor: To fly in comfort, the service of Seat Guru by Trip Advisor is unparalleled. This Apps helps you locate the best seat in aircraft taking care of small and yet important details like have enough leg space and window seats.
5) Next Flight: In case you need to cancel your original flight schedule and wrap up your itinerary in an emergency, Next Flight apps would help you find immediately the next flight with ticket booking in minimum possible time. However, this apps stays silent regarding the airfare information, which you need to get from the airlines office.
6) Hotel Tonight: Unwanted situations take you by surprise when you need to stay a day longer with an unexpected extra room rental coming in your way. Hotel Tonight Apps could be of much help in this emergency as it would find you a discounted hotel reservation at this critical moment. The application is handy and can be studied in a list or map format. One disadvantage is this apps covers only few selected cities.
7)WAZE: In situations where you are driving your vehicle towards a conference abroad or rushing to a tourist spot with a major road mishap detaining your journey WAZE would come to your rescue directing you towards an alternate hassle free route.
Smart spending tips:
1) Carry minimum amount of liquid cash with you.
2) Ensure that your debit and credit cards allow you withdrawals abroad. Contact your bank before leaving for abroad trip.
3) Maximize the use of your debit and credit cards while shopping or paying bills.
4) If you are travelling abroad, carry some amount of foreign exchange to deal with emergency situations.
5) Collect your credit card points and discount coupons and apply them while booking flights or accommodation.
6) Choose discount shops while buying gifts and souvenirs. You will find those plenty in popular destinations.