Top five places on the earth to view the auroras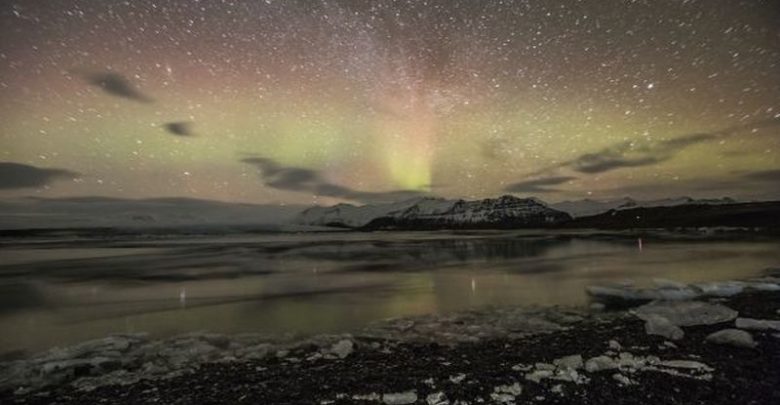 Auroras are not rare in nature and occur between 60-200 miles above the Earth's surface.  These auroras light up the sky in myriad colours ranging from pink to neon green.  In order to view them from earth, you would need to position yourself correctly in terms of natural conditions such as clear sky, darkness, sunlight and so on.  There are two aurora zones- one up north called the aurora borealis and one in the south known as aurora australis.
1.  Tasmania, Australia
Tasmania is one of the bustling tourist locations in Australia and is home to the Southern Lights or the aurora australis.  Located on the south coast, this island is proximate to the Antarctic Circle that provides a higher probability of viewing the aurora.
2.  Rugged Steward Island, New Zealand
This island located to the south of New Zealand is another place where you can spot an aurora australis.  This island is also known by the name Rakiuri that means "glowing skies".  A dark and clear night sky are some the conditions that might help spot an aurora.
3.  South Georgia Island
This island is a little inaccessible and it is here that the King Edward Point Research Station is located for detecting astronomic and atmospheric activity.  South Georgia Island is mostly used as a research base and is relatively inaccessible for tourists, although it is one of the best places of viewing the aurora.
4.  Ushuaia, Argentina
Although it is difficult to catch a glimpse of the aurora australis in Ushuaia, which is located on the tip of South America- however, the place is accessible nonetheless.  This place has darkness for nearly 17 hours in a day during the winters and if the weather conditions are conducive then you might just get lucky.
5.  Denali National Park, Alaska
This national park is near Fairbanks and is a little south from the Arctic Circle.  There are numerous spots in the Denali National Park that guarantee to show you the night skylights that can even dim the city lights.  This Alaskan national park is sure to offer you a majestic view of the aurora borealis in its full glory.
Summary:
There are numerous places in the extreme northern and extreme southern hemispheres to catch a perfect aurora, but that is always dependent on the perfect weather conditions that are rather unpredictable.