Top five cities in the world for street food lovers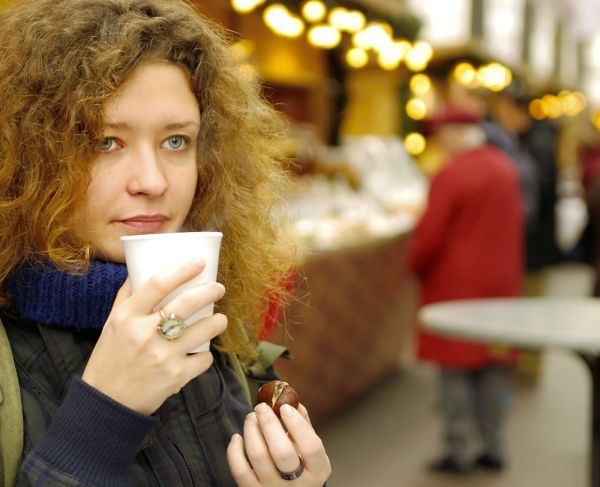 Street food is a delight. It is quick and cheap but above all, it is delicious. For travelers, street food is a great way to know the food culture of any place. It reflects the local people's tradition, culture and different food habits. In fact, there are many places around the world, which have become popular because of their unique and delicious street foods. So, here is a list of 5 cities which are very popular for their delicious street food and therefore, a must-visit for all the street-food lovers around the world.
Hong Kong (China)
If you have ever been to Hong Kong and returned without trying any of their street food delicacies then you have certainly missed the real Hong Kong. The street-side stalls in Hong Kong offers you different types of local and international foods ranging from dumplings to sweet tofu soup to snake soups and even egg tarts. You will also find many delicious combinations of Western and Cantonese delicacies. Some of the spots popular for providing varieties of street foods are Kowloon city, Temple Street in Yau Ma Tei and Tong Choi Street in the Ladies Market. As soon as you reach these spots, you will definitely inhale the sweet and delicious smell of different food items like curried fish balls, hot pots and the stinky tofu held in a skewer. However, when the Hong Kong government tightened the regulations in the eighties, the number of street food vendors began to decrease but in spite of that, the street noodles shops are still thriving.
Paris (France)
Paris is famous for its history, modern fashion and Eiffel Tower. That's the reason why it is also nicknamed as the most romantic city of the world. However, not many people know that this highly sophisticated and romantic city of the world is also a popular hub for the street food lovers. The street-side food stalls in Paris offers you an extensive range of choices and all of them are simply delicious in their own way. You can have thin pancakes made up of ingredients as per your choice or an interesting mix of ham and cheese or Nutella along with banana slices. Besides these, you can also find the common sandwiches from the bakeries, burgers, falafel and some stalls even serve the famous Indian specialty called samosas. On the other hand, if you are in the famous tourist spots like the Eiffel Tower or Montmartre then make sure you are good with your selection of foods.
Rio de Janeiro (Brazil)
Rio de Janeiro, the city of carnivals and samba is also famous for the street side food. The food vendors on the street can offer you a wide variety of foods ranging from cod fritters to feijoada(a Brazilian recipe made up of pork, rice and beans) to salgadinhos which is a salty aperitifs. Beverages like fruit smoothies and acai juice are also very popular in the street side stalls and you can find street side vendors even in the suburbs and city's waterfront. The boardwalks of Ipanema and Copacabana beaches even have street food stands that remain open 24hours.
Istanbul (Turkey)
Located on the crossroads of Europe and Asia, Istanbul is a historic city and has rich culture and tradition and street side food stalls everywhere. Being in Istanbul, it's hard to miss the ubiquitous snack shops which stands on the side of almost every street and also offers you Tirkish specialties like kebap which are small pieces of roasted meat, lahmacun or Turkish pizza, sokak simit(a bread roll which looks like a bagel), doner (roasted meat) and a wide range of flaky pastries. The famous Grand Bazaar of Turkey is a hot spot for all the street food lovers, as you will find a variety of foods including both Turkish and Western favorites and you will also find different types of street food stalls in places like Karakoy, Taksim and Ortakoy. Moreover, at the waterfront you will even find food vendors aboard boats offering you fish sandwiches and many other Turkish seafood delicacies.
Boston, Massachusetts (USA)
In the city of Boston, you will not only find the common hot dog carts but also the big gourmet mobile meals, which operate from the food trucks that roam the city every day. There are almost 50 food trucks operative in Boston, which plant themselves anywhere in the 30 legal locations within the city and offer you a variety of foods ranging from the local favorites like the lobster rolls to the Vietnamese cuisine. In order to encourage this new trend of food scene in Boston, the truck chefs even organizes many food festivals along with cooking contests in spring or summer every year. Moreover, seeing the growing popularity of the food trucks among the locals, many restaurants have started to send their meals to the food trucks that stand on the road.