Top 4 gadgets to make your business travel fruitful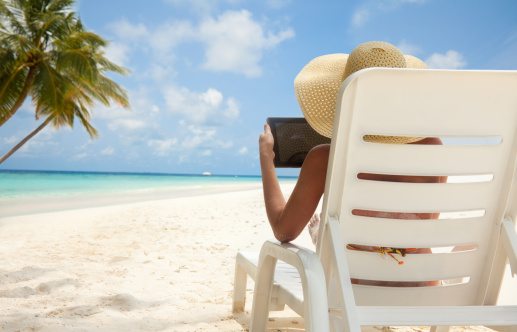 Are you feeling it challenging to find a perfect balance between your business requirements and random travelling? Electronic gadgets or portable pieces of technology can be the real solution for you. Find below four popular business travel gadgets that can make your trips more productive:
MyCharge
Each time when we depart, we find that we are using our smartphones far more than we usually do. It causes serious troubles for people using limited data plans. Not only that, but it also affects the battery life of the phones largely. Here comes the importance of MyCharge. It is, basically, an additional battery exclusively made for smartphones. You can easily recharge it from your laptop and use in your phone. In short, it lengthens the time between hunting for public booths and recharging your cell during your business travel.
Martian Watch
Well, do not confuse Martian Watch with other regular watches. The simple gadget that started its journey as a Kickstarter project can help you in many ways now. The user-friendly interface of Martian Watch allows you to make voice calls or send voice messages to your phone anytime. It comes with a 12-character LED screen along with a scrolling facility that displays SMS alerts, personal emails, and Facebook accounts as and when required. You can also save a presenter for your next seminar, or read a text during a long meeting without checking your phone with this exclusive device. Hence, it right to say that Martian Watch is one of the best gadgets for business travellers to monitor their efficiency.
Kensington AbsolutePower Charger
Do you carry multiple mobile devices with you during your business travels? If it's true then using different chargers for different devices would certainly not be a feasible option for you.  However, you can meet the power needs of your gadgets with the Kensington AbsolutePower Charger in such situations. This small, light-to-boot, all-purpose charger can literally be used for any type of gadgets (excluding the Mac laptop). The easy-to-replace tips of the charger are able to charge three devices at a time. It also includes more than a few USB ports to help business travellers make the most of their gadgets usage.
Powerbag 
Can you imagine a bag that can fuel your smartphone, tablet, laptop, or any other gadget easily and effortlessly? Well, with this backpack-style Powerbag, you can really charge your devices while they sit inside. The secret behind this unique facility is a built-in 6,000 mAH battery, and you can simply check the battery indicator that is externally visible for knowing how much time is left for complete charging. In addition, you can also put your laptop inside your Powerbag for charging and fold it as per your needs.
Hence, go for these gadgets and manage your business more efficiently even while you are travelling.